Reply
Topic Options
Mark Topic as New

Mark Topic as Read

Float this Topic for Current User

Bookmark

Subscribe
Highlighted
SeaClyff Retreat & Clubhouse spaces go live in x7
176 replies 1192 views Edited Oct 2, 2013
This week our highly anticipated spaces finally go live in x7. We have worked very hard to make a space with the kinds of features that the community has been asking for.
We do not expect that it will be the perfect space and we expect people would do some things different, but we tried our best to make a space that would appeal to many people. Here are some of the features we put in to try and accomplish that:
4 floors
15 picture hooks in the personal space
There is space for a giant mural in the entryway that can be one of 4 images or left blank
Three of the murals were created by PS Home users
The basement is a wood paneled room with a lot of floor space for setting up games
There are 3 rooms on the second floor with your choice of 8 different wallpapers
There is a built in clock in the "dining room"
The "dining room" has the biggest mirror I have ever seen in Home
The "bedroom" has a full length mirror
All doors are automatic and slide open when you approach them
You can go through every door (no doors that don't open)
A 12 person outdoor in-ground hot tub that you can turn on/off
There is a big outdoor patio and 2 outdoor decks
The fridge and microwave doors open and lights turn on
The kitchen and bathroom sinks turn on
The bathroom toilet and shower work
The 2 ceiling fans turn on/off
There are 6 Rewards that owners and visitors get and 2 owner only Rewards
There is a built in Solitaire table that you can hide or show
Anyone who plays Solitaire and wins gets the Solitaire table as a free Reward
There are 5 songs in a built in music system that you can restrict by floor or just outdoors
Outside there are boats, a helicopter, balloons, birds and butterflies
There is more that we want you to discover for yourselves.
The personal space is $19.99 and the clubhouse version is $14.99. There is also a music player active item available for $2.99 that lets you take the 5 songs from the space to other spaces. You can get a bundle of all three for $24.99.
This was designed to be fun to decorate with custom wallpaper. Room for more furniture with a built-in kitchen and bathroom. Fun to entertain in with a beautiful dining room space. Fun to throw multilevel parties in with two outdoor baconies and a 12 seater hot tub. And I am sure people will find even more fun things to do with our space.
Once you see the space live, please give us your feedback. We listen!
Re: SeaClyff Retreat & Clubhouse spaces go live in x7
Oct 2, 2013
That's 20 bucks worth spending on a private space (or $15 if spent on a clubhouse). I might consider buying it one day.
Playstation Telephone Hours:
Monday-Friday 8:00am-8:00pm PST (Closed on Saturdays & Sundays)
Customer Service
- 1-800-345-7669
Account and Billing Support
- 1-877-971-7669
Sony Rewards
- 1-888-715-7669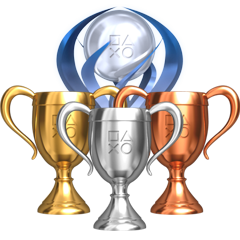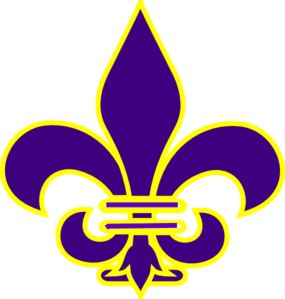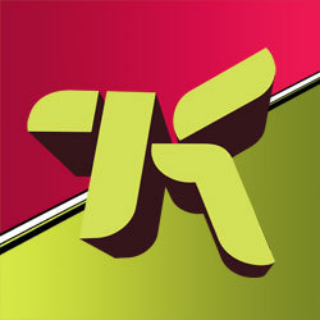 Re: SeaClyff Retreat & Clubhouse spaces go live in x7
Oct 2, 2013
Oh my goodness I would like to get it but...
"Sometimes people are beautiful.
Not in looks.
Not in what they say.
Just in what they are."
Re: SeaClyff Retreat & Clubhouse spaces go live in x7
[ Edited ]
Oct 2, 2013
From the latest vid I saw it look like you created exactly what I was trying to do with my "luxury cabin on the lake"
Might be a bit pricey for my limited private place needs, but still interrested.
20 bucks for that still is a much better purchase than any of the mansion things.
<edit> And it's "spend $50 get $10" month so that and PS+ subscription and you're a roll for a real deal.
Freedom is not the power to say no.
Real freedom is the power to say yes.
6EQUJ5 Do you copy?
co-founder
The Black Hat Squad/Black Hat Squadron/Novus Black Hats
Novus international elite force
Black Hats website
Black Hats on Facebook
King_xO-AsSaSSin
Treasure Hunter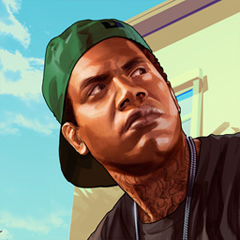 Registered: 08/18/2012
Offline
4550 posts
Re: SeaClyff Retreat & Clubhouse spaces go live in x7
Oct 2, 2013
---

Nativebabygirl wrote:
Oh my goodness I would like to get it but...

---
http://community.us.playstation.com/t5/PlayStation-Home/Oct-2-2013-SeaClyff-Retreat-Open-House/td-p/...
Also...Last week the blog mentions X7 was suppose to add this. but might be a little error
I Only Post Everything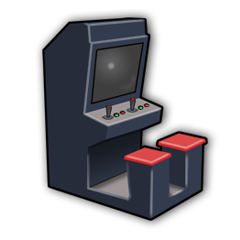 Registered: 12/14/2009
Offline
1238 posts
Re: SeaClyff Retreat & Clubhouse spaces go live in x7
Oct 2, 2013
This space is well worth $20 with all of the features put into it. To get the bundle at $25 is a steal. Currently, you will not find a more feature packed space in Home.
Re: SeaClyff Retreat & Clubhouse spaces go live in x7
Oct 2, 2013
gm how about doing a contest and giving some away that price is outrageous what are you following digital leisure like they did with the personal casino