Reply
Topic Options
Mark Topic as New

Mark Topic as Read

Float this Topic for Current User

Bookmark

Subscribe
Highlighted
Pokemon_Mew_24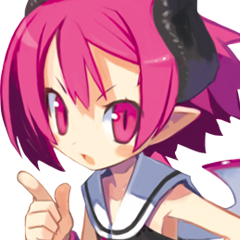 Offline
Pokemon_Mew_24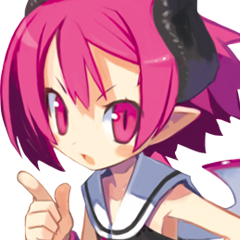 Offline
Re: Saluting Jersquall
[ Edited ]
Jerry:.
Now I've been out of touch with these forums, and had at one point in life considered this place my 2nd home (often it felt like my primary home).... and in the words that you once muttered to me here on these forums "The prodigal son returns." I'll never forget that.
I'm back, and have time to commit around here again. A merc with a keyboard? No... more like someone that has found his way "home" so to speak.
No offense to Sir Main that made that "history" thread that is stickied on the top of this board... but there are only a handful of us out there that can truly bring justice to a thread like that; to truly descibe home from conception to what it is today--a pretty cool social platform on a home console that is still (to me anyway) an unrivaled experience. We're talking about a home console here!
Now how did that all relate back to this thread? This guy Jerry is one of the most real and genuine characters I've met here on these forums. We have been through some great times here on the board. And we had some pretty fun times online. But as I've strayed away from here, Jerry was a big constant. He never wavered from his undying support and pledge to assist those that were in need around here and in home. Jerry simply doesn't give in, and always strives to provide support whenever and however he can. Ask and the man delivers (sometimes in 15 minutes or less!).
It has been quite a ride hasn't it? It was a great run. Being part of the HCV is such an honor because it recognizes exemplary service to the platform recognizing one's dedication and commitment, all on a volutary pledge! One simply cannot put a value on some of the adventures and hilarity one goes through when being a part of the program.
From the countless feedback you have provided here, to the immeasurable hours you put into home... what more can be said? When someone tells you that home is a "failing" product... how can you say that to someone that puts so much heart into it? Jerry is an example of it not being a failure (I am very hesitant to use "success" here because I still think it hasn't been scripted and a conclusion cannot be reached as of this moment. But that is for a different thread and different time to discuss). If it was a failure, home would have been taken down by now, and Jerry wouldn't have done what he did.
A trailblazer with a genuine heart. Pulls no punches and brings it as it is. Truly an honor to have been friends with this chap for as long as it has been.
What makes PlayStation Home cool? This guy. He makes it cool to be you.
We all evolve hopefully towards progression for the better. One step at a time. With your magnetic personality, work ethic, and professionalism who wouldn't love to have you as their partner in crime? Err I mean partner in fun of course.
Nameless Ones. You are a shining example of the mission statement I sought out for this group. Keep on rockin.
Your Friend,
Teddy
PS: Brings back some memories right? Hopefully this brought more good than bad.
Teddy, You are the prodigal son returned!

More than anyone else who had left the home forums for an extented time it was you who I had wished would return. You were our voice. You were in CB and when I showed up here in 07 looking for information on this new cool virtual world you were here giving out what you could. It was a special time. The forums were so very different. We were close here.

Not sure how many times we posted to those looking for information. We were constantly asked when Home was going live (Out of Closed beta) We always gave the same answer lol

''HOME is still in the process of being tested in a Closed Beta. We do not have any current info as to when an Open Beta or FULL release of HOME will take place. Keep checking these forums and hopefully some OFFICIAL updated information from SONY!''

The N1's were my first club. We grew it in to great well known club. We grabbed sony's attention and set the defintion of club.

More than that it gave me a chance to grow. I hosted weekly meetings and created a style or order in which everyone participated. The way we held meetings can still be seen at the GamerIndepth and HomeInformer meetings today. legacy continues..

I could go on and on but no need. Many of you know the story.

Teddy. You used to write up a thread every once in a while on the state of
PS Home. It was very well recieved here and I request to see this thread again my friend.

Thanks for everything.

Jers
Great to hear back. I love to think that we helped a lot of people back then. Things were so hectic, but at the same time so much fun just to read feedback. The best threads were usually the speculation ones because NDA prohibited confirmation of suspicions. Some of the requests were just flat out unreasonable.
Just for you, I will try to do that again. They were the "Home Assessment Thread" which were typically quarterly. But before I do, I would like to reaquaint myself with the service. I couldn't give a fair opinion until I spend some quality time. I'm sure things have changed quite a bit.
You'll see me around.
Aeternitas33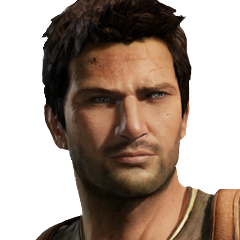 Offline
Re: Saluting Jersquall
[ Edited ]
Surprised to hear of your retirement, but you've certainly earned it. And though we haven't always seen eye-to-eye, you have to respect someone who's contributed so much to Home. Glad to hear you're enjoying your time off, Jersquall.
And jiggyteddy, I too would like to see another Home Assessment Thread, if you should be so inclined.