Reply
Topic Options
Mark Topic as New

Mark Topic as Read

Float this Topic for Current User

Bookmark

Subscribe
Highlighted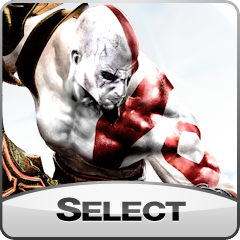 Offline
---

Jersquall wrote:


Unexpected.

yes, I retired and Monday is my last day. The HCV program has been awesome for me. I had a hand in shaping it and doing awesome things for the community. I have a terrific relationship with Sony and I am very glad I had a chance to serve the community. Special thanks to Sony, Jack Buser, also the unnamed SR. director of Home. to the producers, Devs, artist and moderators and third party developers LOOT, Lockwood. Special thanks to Locust_Star and Mr. Cade Glasswalls Peterson for being a mentor, and friend.

All of the HCVs past and present especially Sophronia for being a great friend.

Home media sites: gamerIndepth- Narde15. We had so much fun creating podcast and GI and HomeStation magazine has just been awesome growing and growing. Great people there as well.

I will still be around. thanks everyone for everything whilst I was a Home Community Volunteer.

Jersquall

---
Never thought I'd see the day... You... actually retired?
The HCV program will miss you for sure.
Offline
Offline
terra_cide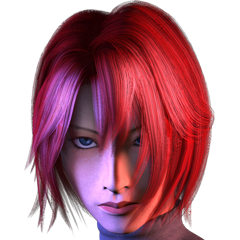 Offline
I still have all the original shots of that night. Including that rather compromising one of you and Sue...
---

Jersquall wrote:


Zomg.. Is that hot tub pi/\/\p night?

---

NorseGamer wrote:


Now that Jers is allowed to have opinions again, it's time to start laying down the law.

Yeah, that's right. It's on now, asterisks!

---

---
I am late comin to this post, but I'm goin to throw my 2cents in, as well.
Jersquall has always been, and always will be, an example of what every Home user should strive to be.
He was a gamer, a friend, a helping hand, a sounding board, a man with ideas and talent, and SOOO much more.
He is also an example of what every Home user should NOT be.
He has never been a braggart, a bully, a loudmouth, a FOULmouth, a pervert, a stalker, a defamer...the list goes on and on.
If Jers doesn't agree with you about something, he tries to discuss it with you in a way that will allow an amicable solution. But if he felt you were doing something right, you knew about that too. I have never heard of him taking credit for something he didn't do, nor shirking the "Hair Suit" when he messed up.
I can not honestly say that I have come across anyone, ANYONE, in Home or out here in the real world that has the integrity that I have witnessed in this man.
We could ALL use to be more like him.
This is startin to sound like a Eulogy, and in a way it is. A eulogy for an HCV, but not for the man himself...nor for the things that I KNOW he will continue to do regardless of whether he has the "Beacon" or not, whether he remains in Home or not.
I tip my top hat to you, Jersquall. Thank you for your Community service, and your friendship.


Snidely K Whiplash

Got Rope?

I have Knot.
Actually Norse I am waiting for Conrad_Max to post. He doesn't know I am retiring but I'll tell you this.. Max has pulled me in many times when I felt like blowing a gasket. he has given me great advice so many times. He was one of the most dedicated HCVs to date. very good in home. He gets a lot of unneeded flack here in the forums but he spent more time making his rounds in home than any of us. I feel like I let him down.. weird feeling I know. max is really a down right good guy.