Reply
Topic Options
Mark Topic as New

Mark Topic as Read

Float this Topic for Current User

Bookmark

Subscribe
Highlighted
195 replies 1812 views Edited Jul 19, 2012
In case you haven't seen the announcement, Jersquall has just retired from the HCV program, after three-and-a-half years of dedicated service to the Home community.
Many faces have come and gone through Home, and especially this forum. Various topics have waxed and waned. Friendships forged and broken. Personal agendas disguised under specious veneers in order to gain some semblance of internet relevance. The drama on this forum has at times made it more interesting to watch than Home itself. But when you see Jersquall's name attached to a post, you know it's something you want to read.
How many members of the community can truly lay claim to having helped as many people as Jers? How many can honestly state that they've consistently taken the high road when faced with attacks from others, or a Sony policy decision they've disagreed with? The tireless work that Jers has put into Home is without rival.
For the newer members of this forum: Jersquall is the co-founder of GamerIndepth, the co-founder of HomeInformer, and the podcast editor for HomeStation Magazine. All of this, whilst simultaneously maintaining his duties as a Home Community Volunteer. And if you know anything about his personal background, and what he faces every day of his life, then you know how even more remarkable his story is.
To all things, though, there is a time. Pouring years of your life into anything, particularly when it's pro bono work, is a commitment that few choose to make and fewer still have the ability to stick with. And let's face it, Home itself is changing: what was once a relatively small social network for gamers has exploded into a huge gaming arena under the larger Digital Platforms umbrella. In the early days of Home, there was so little content that all the community had was itself; it's a very different picture today, and can any of us begrudge Home's greatest community servant for wanting to...y'know...actually enjoy it?
What can we learn from the example Jersquall set?
1.) Be a class act.
2.) Don't focus on trying to be someone; focus on serving and helping others.
3.) Life's too bleeping short to not have fun.
4.) Stay positive.
And thus, as Jers retires from active HCV duty, it is only appropriate that we salute the remarkable amount of service he has provided over the years.
Do me a favor. Let's keep this thread clear of anti-HCV invective. Whatever you may think of the program itself, this isn't the place to rehash old arguments that end in stalemate. This is a salutation to Jersquall, specifically, for everything that's he done. This man has worked his asterisks off, and that deserves, at the very least, some respect.
Cheers, Jers. You earned it. Thank you for the years of Sony-approved service you provided. Home is a better place because of you.
NorseGamer
Editor-in-Chief, HSM
Re: Saluting Jersquall
[ Edited ]
Jul 19, 2012
wow Jerz I honestly hadnt realized you were out the program...but congratz and thanks for your services to home.
Can I have your gold (tone) retirement watch ?
Re: Saluting Jersquall
[ Edited ]
Jul 19, 2012
Unexpected.
yes, I retired and Monday is my last day. The HCV program has been awesome for me. I had a hand in shaping it and doing awesome things for the community. I have a terrific relationship with Sony and I am very glad I had a chance to serve the community. Special thanks to Sony, Jack Buser, also the unnamed SR. director of Home. to the producers, Devs, artist and moderators and third party developers LOOT, Lockwood. Special thanks to Locust_Star and Mr. Cade Glasswalls Peterson for being a mentor, and friend.
All of the HCVs past and present especially Sophronia for being a great friend.
Home media sites: gamerIndepth- Narde15. We had so much fun creating podcast and GI
and HomeStation magazine has just been awesome growing and growing. Great people there as well.
I will still be around. thanks everyone for everything whilst I was a Home Community Volunteer.
Jersquall
Uncharted Territory
Registered: 03/25/2010
Offline
1187 posts
Shinra Executive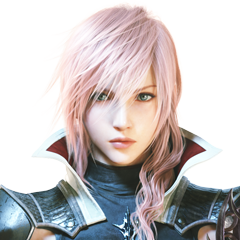 Registered: 05/22/2009
Offline
29271 posts
Re: Saluting Jersquall
[ Edited ]
Jul 20, 2012
Surprising news,
I do want to say that Home Community Volunteers give selflessly of their time to help others. Some have done so for a very long time. It's a very admirable thing to do and their efforts are not always appreciated.
With all things in life we sometimes need to look for other means of expressing ourselves and finding different things to do. I'm sure Jersquall as well as some of the other volunteers who have retired recently will continue to help the community even without their official titles.
Home is something many of us care very much about and it needs those of us who care to try and help influence the direction it is on.
Best of luck in the future Jersquall.
Joanna
Jul 20, 2012
Norseling, You are the brother I always wanted but never had. You are the best of the best. thank you so much man.
Joanna Dark, We had not seen eye to eye on some things but i'll say this.. You have a big heart for home and a bigger heart for home fashion.
thank you very much for your kind words. It is appreciated. Thanks!