Reply
Topic Options
Mark Topic as New

Mark Topic as Read

Float this Topic for Current User

Bookmark

Subscribe
Highlighted
Re: STOP buying this junk
---

HearItWow wrote:


Stop buying beer! You only rent it.

And you feel like crap the next day if you rent too much of it.

---
HORRIBLE ADVICE!!!!
And here's why:
1. You're advising people to eliminate something that makes themselves and others more attractive.
2. Beer's been proven to be beneficial to your health.
3. You'd be cutting down on the pharmaceutical companies' best marketing tactic, the hangover.
4. Beer iz gud or sumthin.
5. I was just about to invest in Beer Bonds.
6. The McKenzie Brothers would be boring as heck.
7. ... Ummm... Hmmm... Beer iz gud!!
8. Okay, I'm done.
Re: STOP buying this junk
[ Edited ]
---

LiLBlueEyes wrote:


---

EdwCarnby wrote:


---

LiLBlueEyes wrote:


---

BUSHWICKED2 wrote:


its all RENTED overpriced virtual junk worth 0 in real world!!!

---

I asked one of my friends why they buy everything that comes out, I mean they buy everything,

And their answer was because I'm not a drunk or a drug addict.

Moral of the story, there are worse things you can spend your money on.

---

Amen, there definitely are worse things money can be spent on. However, this should never be an argument used to support an addiction of any kind. Addictions are unhealthy.

There was a girl on an old world I used to be on. She was just a young teen and she was known by most of the world for skipping school, food, the bathroom, and even getting herself exspelled from school so she could get attention from boys her age on a virtual beach hangout and receive gifts from them. She held the same argument, that there were worse things she could be doing with her time and money in spite of her deterioating health, depriving herself of a social life with kids her own age, and completely ruining her academic future.

I agree with you definitely though, if we're talking about moderative spending. In the case of excessive spending, because of what I've seen and still see today I can't really support that argument.

---

OMG thats horrible,

Where were her parents?

---
Dread to think of what was happening there. I don't know what the score with the parents was, but I see it a lot in Home as well where the chat service is being used as a substitute babysitter.
She was doing this for like 3 years?? The CEO was aware so I'm glad when he reopened the world he made stricter protocol not to let minors in. He found it really sad too that his people made something that had the power to do that.
Anyways, the same thing applies to adults. There are people on SecondLife, There, IMVU, Home too that have pretty much ruined their once normal lives through addiction. One of the major things most of the cases I saw had in common was huge spending and this illusion they had buying power or that the spending gave them control in their lives, or that their addiction was justifiable because of worse things going on in the world.
Well...that was morbid wasn't it
I'm not against buying things in Home. I've had my low points and I've spent a 4 figure sum I'm guessing. If you like something and you'll make use of it sure buy it. If you are truly in good wealth and aren't borrowing the money through debt or welfare, sure go for broke spend to your heart's content! The key is to remember what you're buying, and how that buying translates in the real world. There's no merit in being virtually rich and famous if you are real-world poor, starving, sick and lonely.
Jersquall: Any new news on Home on PS4 yet?
Tempest_Fire: Due to a shifting landscape, PlayStation Home will cease publishing new content on November 12, 2014.
@conrad_max
Re: STOP buying this junk
[ Edited ]
Meh, the red pill and the blue pill, they are both the same in the end
For some, it is fun to live in an imaginary world. it's better than TV and most RL for me

Thanks Asuka424 for the Signature
the_original_se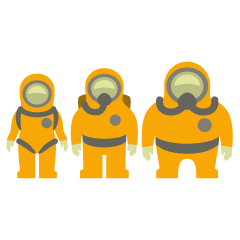 Offline
Re: STOP buying this junk
[ Edited ]
All depends about why do you buy things in Home, or play it, and how much. Just like how everything without moderation can cause issues
For me Home has been an opportunity to learn english (not the only way, of course), to connect with people from the other side of the world, and another culture. I enjoy spending time with real life friends, living my life, and then doing a little "travel" overseas while relaxing on the bed before i go to sleep
buying virtual items is just a way to enjoy the experience more, i like to see the animations, the details, even from an artistic standpoint
The problems arise if Home replaces your life, and if you neglect your real life friends to spend time in a virtual space, or if you buy virtual things while you dont have enough to provide a ood life for you and your loved ones
Re: STOP buying this junk
[ Edited ]
Don't watch movies, read books, buy games... We may as well stop doing anything to entertain ourselves...
NEVER! Life for me is all about having fun. I intend o live it to the fullest (within) cost. And I am living well here as well as in Home.
The way you play the game is the way you live your life.


Re: STOP buying this junk
I think I'd rather buy fake clothes on home than go to the movies or do anything like that. I love how people say how we're renting this stuff, and then go out and waste money on fast food or something to that affect. I'm not saying that's what the op does, but we all waste money in our own ways, i just so happen to do it on home. Atleast I can keep using what I purchased for a few years.