Reply
Topic Options
Mark Topic as New

Mark Topic as Read

Float this Topic for Current User

Bookmark

Subscribe
Highlighted
Reporting and Moderation on Home Lacking
5 replies 342 views Edited Jan 17, 2010
I have found the reporting features on Home to be lacking. I have been the subject of repeated attacks. The reporting features of Home do not provide for the forms of harassment I have had to deal with. I have been slandered on Home. I have had people from Home post defamatory comments on other forums about me. Someone sent trolls to try to pretend to be my friend so that they could mess with me. The people attacking me are not on my friends list, but that doesn't stop them from spreading lies about me.
It's not just me. I have heard similar things from others. I have also witnessed some things that I found very disturbing. Sony needs a live customer support center for reporting these types of things. The pop-up form is very limited in what you can report people for, and the offender has to be in your space to even use it. The online form is even worse.
If Sony doesn't start making some moves to protect it's customers better, I see lawsuits in their future. It's only a matter of time before someone really gets hurt. They have a responsibility to protect people who use their services. For a start, I would suggest that no one under 18 should be allowed on Home. It is too dangerous for minors. I understand that there is always a degree of risk when using the internet and that people have to take some responsibility to protect themselves, but Sony needs to do a better job as well. If they don't, I can see them being forced to shut down Home completely, and everyone will lose.
Re: Reporting and Moderation on Home Lacking
Jan 17, 2010
Keyblade Wielder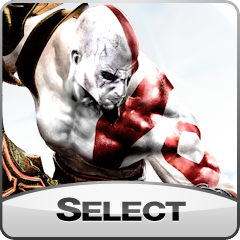 Registered: 02/14/2009
Offline
9679 posts
Re: Reporting and Moderation on Home Lacking
Jan 17, 2010
With all the reports going around all day in Home, i wouldn't be suprised if most of the harrasment and other things doesn't stop. There's just too many Home users and so little Moderators in Home.
Re: Reporting and Moderation on Home Lacking
Jan 17, 2010
1) Please understand that the report option within Home is not a pager to call a Moderator for immediate action. Moderators receive hundreds of reports a day and have to sift through them - probably on a first come first served basis.
2) If the type of report that you wish to submit is not listed, try to pick something close enough. The Moderators will investigate the report from all perspectives and angles.
3) SCEA and it's Moderators have no control of outside forums, though if the PS3 or Home tag is attached, they may take legal action if reported to SCEA at 1-800-345-7669. You may also use the report feature of those forums to have the matter taken care of or the forum shut down.
4) as already posted, you can also use the following for reporting inappropriate behavior, messages and images sent to you:
PlayStation®Network File a Complaint Form
If this doesn't work, copy and past the following to the address bar of your browser:
http://np.us.playstation.com/complaint/pc/ComplaintForm.aspx
I recommend clicking on the links above and adding them to you computer's Favorites and your PS3's Bookmarks for fast and easy access.
Message Edited by Conrad_Max on 01-17-2010 02:34 PM
The way you play the game is the way you live your life.


Re: Reporting and Moderation on Home Lacking
Jan 17, 2010
The online form only allows for vulgarity, cheating, and criminal activity. I appreciate that they offer an online form, but this hardly covers the types of abuse I've seen and experienced. As for other forums, I understand that Sony has no control over them. I have had my gamer tags posted on them. I don't know if Sony could do anything about that or not, probably not.
The other night I saw two girls talking about getting PSN money from some guy. Then, they proceeded to get more from that person (using the messaging feature). I think this type of thing goes on a lot. I guess you can't protect people from being stupid, but there should be a rule in the TOS - if there isn't already - about this type of activity. I would also like to see a catchall report option for "violating TOS."
I would like to remind people to be very careful on Home. Many have already heard this, but I would like to re-emphasise: NEVER give out personal information on Home or the Internet (no matter how well you think you know someone). NEVER give out photos of yourself. Keep your private life private (there is a temptation to confide in people online, thinking that they are not part of your real life, and it won't come back to you. Don't fall into this trap). Don't use Home for dating (there are plenty of places to go for this type of activity. Home is a social GAMING network, not E-Harmony). Don't add people to your friends list indiscriminately. NEVER put too much trust in people you have met online, even if you have "known" them for months.
Re: Reporting and Moderation on Home Lacking
Jan 17, 2010
Disregard all of the links above because they are absolutely useless and I personally believe they just have this COMPLAINT FORM PAGE just for appearances. I have found that if you go to
http://www.us.playstation.com/PS3
and then click on SUPPORT link and then click on the CONTACT CUSTOMER SERVICE Link , that this is the only true way to report someone for abusive behavior and have the sony team actually take action !!!!!!!! What you are doing is sending a message to the webmaster and this webmaster will take the appropriate action !!!!!! I find it ridiculous that people have nothing better to do than to go and harass someone, but the world is full of UNSAVORY people. So, do what i did, and go to the link i have included and get the Psn Id banned !!!!!!! This link that i have included does work. I have found that the SONY COMPLAINT FORM PAGE does not work at all !!!!!!!!!