Reply
Topic Options
Mark Topic as New

Mark Topic as Read

Float this Topic for Current User

Bookmark

Subscribe
Re: Raising Dolphys in Dolphy room?
[ Edited ]
Nov 1, 2013
Using Superfish, it will take you 10 days for each dolphie. When your dolphie gets to 20 points, it will be a young adult, and you can choose colors, hats, and tail effects. A dolphie is fully grown, when it hits 30 points.
You can buy new "Skins" ( colors ) at the Store by purchasing different Picture Frames, Seats, etc.
You will win a Flame Skin by winning 10 Challenge races, and a Stealth Skin by winning 10 Star races.
You earn new tail effects, by getting to new vote totals.
Normal Fish get you + 2 points per day for babies (10-20 points) +1 point for adults (20 - 30)
SuperFish get you + 3 points per day for babies (10-20 points) +2 point for adults (20 - 30)
so, plan accordingly
When fully raised, ie; a 30 point Adult, you can use Superfish to change Stats.
A Superfish will then add +1 point to the selected Stat, and -1 point from the Stat increased longest ago.
but, changing Stats on an Adult is tricky.
Oh, and you can start to race them once they hit 20 points. That won't do you any good tho, as I have never seen a dolphie under 29 points, win a race. Doesn't mean you can't have fun with them
Also, make sure you do put them thru the ring game before u start them on their race careers.
You want your dolphie to have Musical Notes, and be happy.
The Timed Practice run is a waste of time, and people have told me it's not working anyway. Phooey on it.

Re: Raising Dolphys in Dolphy room?
Nov 1, 2013
A word of warning, occasionally ( it happened to me 2 times, I hope never again) if Home has trouble, and the game glitches, you can lose that batch of dolphys, so never get attached to them. There is no" special" time to race either, if you have a low stat dolphy, someone is almost always racing, so keep trying. I had one dolphy that lost his first 5 races, but never lost again ( and I lost him in a glitch).Don't think a low stat one will always stay that way, keep working with them, and if yours lose, vote on a friend's for a while to gain the fish you need.

Thanks Asuka424 for the Signature
Shinra Executive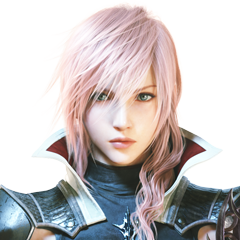 Registered: 05/22/2009
Offline
29271 posts
Re: Raising Dolphys in Dolphy room?
Nov 1, 2013
This was one of the perfect Home games. Just the right mix of social and strategey. If it had just a little more depth to it, it would have been amazing.
Re: Raising Dolphys in Dolphy room?
[ Edited ]
Nov 1, 2013
It's still a good game however it is frustrating when one loses their dolphins... at least at first. When I have lost them onece or twice I just recreate them. I did lose some stuff but oh well.
I liked it better when we could save out stats on to flash drives. Too bad I forgot to do that when I lost my stats.
I sure do wish their were backups of our stuff so when we lost something or a game goes haywire SONY or whoever could go back to the big glitch. Sheesh! If I can thunk that up then why not the game companies and SONY?
I was out for awhile but not go there off and on. I think I win about 1 out of 10 times. Ring scores help I guess but I;ve never reached 90, had a high of 89. If I get 80 that's good for me. But 80 doesn't mean a win or even a competative race.
Good luck! when they grow up which doesn't take that long as posted.
In memory of Jody Westover and all those who fight or have fought cancer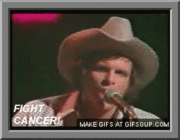 Re: Raising Dolphys in Dolphy room?
Nov 2, 2013
Dolphin races are good for you.. my only reason for coming on home at first .. Lil is great with advice trust me her dolphies kick butt.. mine do ok.. ppl there are genuine from my experience gl to you.
Re: Raising Dolphys in Dolphy room?
Nov 3, 2013
Yep and its a shame, Hudson won't receive anymore updates!
Just took their money and ran with it. As quoted from JW.
Yeah, listen to Lil. If you see her racing, vote. It will help you get the super food quicker and get the hat too.
It doesn't take long to raise all 3 dolphys. I still have mine, mine are retired and in dolphy land, enjoying the good life. Living off their retirement package they received. A lot of dolphy treats!
Re: Raising Dolphys in Dolphy room?
Nov 3, 2013
I am real sure that every baby dplphie starts at 10 points, spread between Speed, Stamina, and Agility.
Using Superfish, it would only take 4 days to get to a 22 point young adult.
Now, using Superfish, it will take you another 4 days minimum, to get to the 30 point full adult state.
I said 10 days, based on some people not having enough Superfish all the time, or the right Superfish to get to the exact Stats they are looking to have. Someone using only Normal Fish, would take 15 days to get to the 30 point full grown state.
Once you have nurtured your first dolphie to 30 points full grown, you can start another baby.
I have seen a 29 point dolphie win, I may have seen a 28 pointer win against defaults. I saw a 27 pointer take 3rd, once.
Hudson Defaults like Master, Caesar S. (15 8 7 ), Challenger ( 8 8 13 ), Lazaro S ( 9 15 6 ) don't win against a field of 7 or less full grown privately owned dolphies often, but they do win often enough to get your blood boiling
On Stats : Balanced Stats win more often.
I've seen 14 15 1, and 17 12 1 win both Challenge and Star, but rarely. Weird stat dolphies are fun to watch, but they are not bringing home the bacon on a consistent basis.
Agility is weird. Anything less then 10 agility will usually have your dolphie not just hitting the rings, but geting stuck in them longer.
Weird because once in awhile a 6 or 7 point Agility dolphie will sail thru more rings than i would have thought possible.
Dolphie racing is an arcane science. Why do some run so good, and some run so bad. I don't know exactly; but ...
All my Dolphies run at 10 10 10. I have 559 wins in just under two years.
Two weird dolphie facts :
1). Your vote counter will stop at 1000
2). You race wins counter stops at 100