Reply
Topic Options
Mark Topic as New

Mark Topic as Read

Float this Topic for Current User

Bookmark

Subscribe
Highlighted
the same kind of problems seem to exist on secondlife and all virtual worlds .
As a wise friend of mine said the problem with "virtual worlds" is not that they are not part of so called "real life" but that they are too much part of it .
Meaning that pretty much all of the shallowness screwed up mentalities and ignorance of so called "real life" just ends up being transfered onto virtual worlds .
As for the poster that asked if its racist if blacks use or call each other the n word technically no since its generally recongnized that for something to be racist or a term to be racist it has to be used by a someone from one "racial" group that uses it to denegrate another person from another racial group (in this case other races against blacks )
but most sensible peoplke would agree that its a word that should have died out long ago and is best used by no one unfortuanatly mostly thanks to gangsta rap its become almost fashionable to use it and its become the most confused word in existance .
As for the poster who said "oh they called you a name get over it " or words to that effect I know most pple have lost all insight to the historical context and evil history of the n word but that response is pretty shallow .
But theres little that can be done to get rid of that word off home the powers that be have pretty much done all they can to keep it out with their censorship ect but pple always find a way around that .
like racism itself until the n word becomes obsolete in the offline or so called real world it will also constantly plague online ones too .
The n word in this context is thought to be a derivitive of the country most of the slaves that were brought to America came from or possibly a derivitive of the spainish word for black .
the context of using that term to describe it as a dirty person derives from the racist assumption that blacks were unclean theres also a word that sounds very similar to the n word thats used to describe akward pple its unknown if this word is besed on the assumption that blacks were akward people or wether its just a coincidence that it sounds so similar to that n word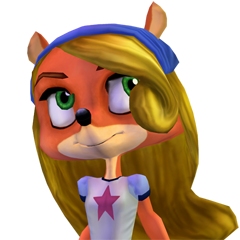 Offline
Mna_Grok

Offline
Hey all. I will be closing this thread as it has been inactive for 21 months. Should you desire to continue this conversation, I would suggest starting another thread.