Reply
Topic Options
Mark Topic as New

Mark Topic as Read

Float this Topic for Current User

Bookmark

Subscribe
Highlighted
Question for anyone
22 replies 156 views Edited Jul 13, 2012
So I go to granzella regularly. For the last 2 days ive been attacked in pms. By the same guy I know most are already say ignore and report him. But we all know the adrenaline kicks in and I try to defend myself not profanically but just with a few sentences. Well the next day he attacks me again and starts saying I should just kill myself etc and so I said a line as to which he replied and now IM here. I told him "Since your so caught up on me killing myself how about I come over there and slaughter you" to which he replied that's a death threat IM telling. And he literally said telling. Do you think its right that just because I said one line yet he attacked me for 2 days. I mean I know he didn't report and the phrase I said was just a phrase that came out due to the ambiance and argumentative nature of the current situation that was at hand.
Shinra Executive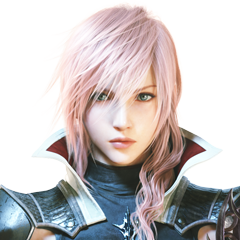 Registered: 05/22/2009
Offline
29271 posts
Re: Question for anyone
[ Edited ]
Jul 13, 2012
You do know that personal pm's can be reported in chat to a moderator as well. Moderators see local, group, club and personal pm's. If there is any abuse simply be sure the chat is full of the offending problem and report the user. Just be careful not to step over the line yourself because you can be banned as well for attacking back inappropriately.
Jul 13, 2012
It's a shame you allowed yourself to get sucked in. If he did make a report I believe the whole chat log is sent to the mods so they should be able to see what he said to you first.
In my opinion you shouldn't have even bothered replying to this person. It's a PM, no one else can see it. No one will think you're a 'punk' for choosing to ignore stupidity from a 'schoolie' on summer holiday.
I say, if he harasses you again, report him and be done with it.
Re: Question for anyone
Jul 13, 2012
You bit the hook.
Sorry, the "but he really **bleep** me off" argument doesn't work here. Technically, what you did could result in a ban. Now, when he sent the report (if he actually did), the person that will see the report will see the conversation, and hopefully will determine it wash being that he first told you to do that thing.
You getting mad and saying that was exactly what he wanted. Stop doing that. I'd like you to take a moment and consider that Home is not really a place to take serious. I have a hat that looks like a cake.
Stop biting hooks, just ignore the crying babies, and laugh at the funny hats.
Jul 13, 2012
I only bite the hooks because (I kniw there will be flak for this) being an ex troller has its habits. did my own little AA meeting a few months back and stopped trollign but this guy just *Sigh* He brought those old times back up for a short while.
Re: Question for anyone
[ Edited ]
Jul 13, 2012
---

OMGureadmyname wrote:


I told him "Since your so caught up on me killing myself how about I come over there and slaughter you" to which he replied that's a death threat IM telling.

---

That's where you crossed the line. How I go about things if I am going to be verbally harassed/threatened on Home (which I do), I don't get bent out of shape and say things that I would never say before a judge. To me, there's nothing wrong with being rude and upfront with someone you find to be harassing you, but I am cautious as to not cross the fine line that separates simple rudeness and violation of the rules. I don't have to be polite to everyone, and neither do I expect everyone to be polite to me. But I am mature enough to obey the rules.

(That's MY opinion)
Jul 13, 2012
So lets say he did report what ban length if it happens do you think it will be. I mean this is the first time ive "crossed the line" I guess. But harrased for 2 days in PMs and 2 psn messages which were irrelevant to the arguement on home. Kind of puts things into the mentality that cause aggresiveness. I mean tbh i never have said anything liek that but this guy just hit a nerve and it was on. I know its wrong and that it was over the top. But he hit on almost every insult from family to age to lifestyles and etc.
Re: Question for anyone
[ Edited ]
Jul 13, 2012
*deep narriator voice*
In a world where chaos spews like childish dribble*
"You smell funny, man...kinda like grapes!"
One man is stadning tall...
"Ha. That's funny."
...one man chooses good...over evil...
"Hey, nice hat!"
...that man is Grand_Moff, the one man that's...
For The Rules
(rated "R" for graphic awesome and explosive cool)
Jul 13, 2012
Sorry you had to go thru that bro. These forums have started stinkin up the joint months ago. And all the time reporting people or their P/M's dont wind up helping or resolving anything. Trust me I've had to go thru the same thing.
Even the ignore user feature here doesnt work (yes I have tried and found out its useless yesterday).
Its sad , but this arena has turned into Sony Yes men and women, trolls, mini mods, and thread derailers. Watch how many junk posts there are this weekend because "even moderators need a day off".
LOL
In any event the real backbone of this place are the people who speak their mind with impunity and are able to articulate their points whether favorable or not in Sony's eys. These are the folks that make you laugh, make you think, and make you question everything. Just try to overlook (as hard as it is) the idiots and its plenty of them. Some are long time users, some are new but either way it goes dont let it wreck your experience.
Jul 13, 2012
---

KatCall75 wrote:


*deep narriator voice*

In a world where chaos spews like childish dribble*

"You smell funny, man...kinda like grapes!"

One man is stadning tall...

"Ha. That's funny."

...one man chooses good...over evil...

"Hey, nice hat!"

...that man is Grand_Moff, the one man that's...

For The Rules

(rated "R" for graphic awesome and explosive cool)

---
Why do all movie trailers start that way..."in a world blah blah...One man...(how come its never 2 or 3 men)...LOL