Reply
Topic Options
Mark Topic as New

Mark Topic as Read

Float this Topic for Current User

Bookmark

Subscribe
Highlighted
Pottermore Universe Understands Home
[ Edited ]
11 replies 372 views Edited May 30, 2013
The powers behind the Pottermore Universe on Home completely understand the "hows" and "whys" of people using Home:
1) Segregating the community so that people can't hang with their friends unless they are in the same fam (whoops, I meant House, sorry!)
2) Limiting communication options so that people have to be in the same space and within range to public chat with someone else (except in the Hogsmeade House, where you can't communicate at all)
3) Stifling individuality and creative expression:
a) Severely crippling people's ability to use their imagination in wearing unique and creative outfits while anywhere in the Pottermore universe (without using exploits)
b) Severely crippling people's ability to showcase their decorating skills by forcing everyone to use the same furniture items in their OWN apartment
c) Not allowing people to use their cameras to make creative films showcasing the Hogsmeade House

Nothing captures the spirit of Home more than segregation, limited communication and stifled creativity.
Well done, Pottermore! Well done!

(The above was sarcasm, just in case anyone missed it)
Legendary_Vicki
Keyblade Wielder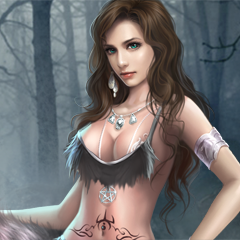 Registered: 05/30/2012
Offline
5457 posts
buckallmighty
Ghost of Sparta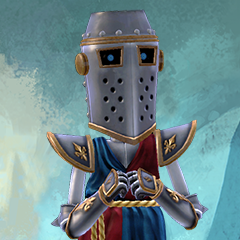 Registered: 02/06/2012
Offline
10644 posts
Re: Pottermore Universe Understands Home
May 31, 2013
Did Apple have a hand in making Pottermore?
Jersquall: Any new news on Home on PS4 yet?
Tempest_Fire: Due to a shifting landscape, PlayStation Home will cease publishing new content on November 12, 2014.
@conrad_max
Re: Pottermore Universe Understands Home
May 31, 2013
I was relatively okay with the clothing restrictions and whatnot in the beginning, except for the hair restriction. The Pottermore clothes were mostly likable so I got a few and went with it.
The chat restriction really is a pain from the getgo though and I've loathed the thing.
Then they hit us all with a PERSONAL SPACE, that we PAID for, that we'd like to invite our friends to so we could hang out and chat where not everyone and their mother could walk up and listen in on it... Yet ALL Chat features are DISABLED?!?! And we can only use Pottermore furniture, which we have to buy SEPARATELY, that is four basic sets and costs MORE than the space itself for just one single set. Correct me if I'm wrong, but did anyone else get the impression from the release video, that the space oh you know, might have come WITH the furniture when buying it? Total. Epic. Fail.
Re: Pottermore Universe Understands Home
[ Edited ]
May 31, 2013
yes I am mad you cant chat In the Hogsmeade apt I just bought. I agree with what you said..perhaps its the company behind the apt.But why cant ya chat in your apt..I am very lost..
Re: Pottermore Universe Understands Home
May 31, 2013
Invite your friends to the Hogsmead apartment. Start a TEXT CHAT via the XMB, invite your friends to it and there ya go.
Annoying? YES. But it works.
I'm A Shadow. One That No Light Will Shine On. As Long As You Follow Me....You Will Never See The Day.
Re: Pottermore Universe Understands Home
May 31, 2013
Shinra Executive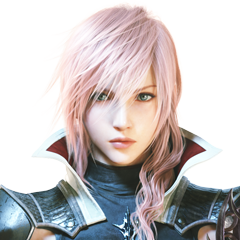 Registered: 05/22/2009
Offline
29271 posts
Re: Pottermore Universe Understands Home
May 31, 2013
---

SashaStark wrote:
:-/ Sad thing is that's the equivalent of just sending an XMB to a friend who's playing a different game with the irony being you're both in the same game in the same room staring at each other.

---
Somewhat surprised there's been no comment on the chat issue by Joystick yet. This couldn't have been what the space was supposed to do.