Reply
Topic Options
Mark Topic as New

Mark Topic as Read

Float this Topic for Current User

Bookmark

Subscribe
Highlighted
[Pottermore] Represent Your House - Signatures
[ Edited ]
41 replies 1209 views Edited Apr 27, 2013
Hey guys I made some signatures for the forums for those interested. With the Pottermore space having already arrived in Home, it would be a cool way to show off the House that you're in around these forums for others to see. If you don't know what House you're in, simply follow this thread Link and get started. These signatures are 500x150.
If you are new and don't exactly know how to make signatures, please take a look at this thread Tutorial: How to Make a Signature
If you would like one with your PSN ID / Pottermore Username on it, simply post in this thread, or PM me.
A) Gryffindor
1)
HTML Code: <a href="http://tinypic.com?ref=2ef44f5" target="_blank"><img src="http://i47.tinypic.com/2ef44f5.jpg" border="0" alt="Image and video hosting by TinyPic"></a>
2)
HTML Code: <a href="http://tinypic.com?ref=xfcjep" target="_blank"><img src="http://i36.tinypic.com/xfcjep.jpg" border="0" alt="Image and video hosting by TinyPic"></a>
3)
HTML Code: <a href="http://tinypic.com?ref=29lct9k" target="_blank"><img src="http://i40.tinypic.com/29lct9k.jpg" border="0" alt="Image and video hosting by TinyPic"></a>
B) Ravenclaw
1)
HTML Code: <a href="http://tinypic.com?ref=2rqee8h" target="_blank"><img src="http://i47.tinypic.com/2rqee8h.jpg" border="0" alt="Image and video hosting by TinyPic"></a>
2)
HTML Code: <a href="http://tinypic.com?ref=312cq5t" target="_blank"><img src="http://i50.tinypic.com/312cq5t.jpg" border="0" alt="Image and video hosting by TinyPic"></a>
3)
HTML Code: <a href="http://tinypic.com?ref=bzeo8" target="_blank"><img src="http://i39.tinypic.com/bzeo8.jpg" border="0" alt="Image and video hosting by TinyPic"></a>
C) Hufflepuff
1)
HTML Code: <a href="http://tinypic.com?ref=30nb1jl" target="_blank"><img src="http://i46.tinypic.com/30nb1jl.jpg" border="0" alt="Image and video hosting by TinyPic"></a>
2)
HTML Code: <a href="http://tinypic.com?ref=2ldceuf" target="_blank"><img src="http://i47.tinypic.com/2ldceuf.jpg" border="0" alt="Image and video hosting by TinyPic"></a>
3)
HTML Code: <a href="http://tinypic.com?ref=332nqfo" target="_blank"><img src="http://i40.tinypic.com/332nqfo.jpg" border="0" alt="Image and video hosting by TinyPic"></a>
D) Slytherin
1)
HTML Code: <a href="http://tinypic.com?ref=mvsuux" target="_blank"><img src="http://i49.tinypic.com/mvsuux.jpg" border="0" alt="Image and video hosting by TinyPic"></a>
2)
HTML Code: <a href="http://tinypic.com?ref=1z6wbj5" target="_blank"><img src="http://i48.tinypic.com/1z6wbj5.jpg" border="0" alt="Image and video hosting by TinyPic"></a>
3)
HTML Code: <a href="http://tinypic.com?ref=33a6x5i" target="_blank"><img src="http://i44.tinypic.com/33a6x5i.jpg" border="0" alt="Image and video hosting by TinyPic"></a>
E) Other
1)
HTML Code: <a href="http://tinypic.com?ref=2dtwry8" target="_blank"><img src="http://i34.tinypic.com/2dtwry8.jpg" border="0" alt="Image and video hosting by TinyPic"></a>
2)
HTML Code: <a href="http://tinypic.com?ref=2qs1ba1" target="_blank"><img src="http://i36.tinypic.com/2qs1ba1.jpg" border="0" alt="Image and video hosting by TinyPic"></a>
I will add more, if people are interested
Who Are The Playstation MVPs? | Playstation MVPs Terms & Conditions

Motivated. Vigilant. Passionate
Treasure Hunter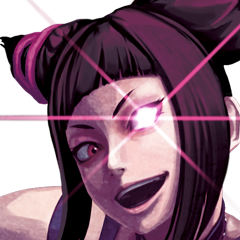 Registered: 04/23/2012
Offline
5870 posts
KarateChampChad
Ghost of Sparta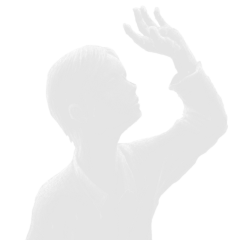 Registered: 02/03/2010
Offline
10662 posts
Re: [Pottermore] Represent Your House - Signatures
Apr 8, 2013
Those signatures are awesome. You should make more :3
New PSN ID for PS4: Redd-Axel

Come check out my Twitch TV channel, will be streaming various PS4 games from time to time http://www.twitch.tv/reddaxel
Re: [Pottermore] Represent Your House - Signatures
[ Edited ]
Apr 9, 2013