Reply
Topic Options
Mark Topic as New

Mark Topic as Read

Float this Topic for Current User

Bookmark

Subscribe
Highlighted
Positive people need to be more vocal!
47 replies 603 views Edited Jan 25, 2013
We all see a lot of complaining on these forums, and many have good reason too. What I have noticed though, just doesn't seem right to me. Those who complain, especially those who complain just to have something to say, are way more vocal than those who are happy about something. When someone defends what they like, they are attacked brutally and usually only few if any ce to their defense. I was looking forward to the update very much, and now it's pushed back. I personally believe its because more people were heard complaining than not. I guilty of not speaking up as well, but no more! I want this update! I hated having my HDD cluttered by the Home saves! I look forward to the other changes! I want the friggen ice palace and all it's beautiful blueness! I think GW is doing all Sony of America is allowing him to do and isn't granted the freedom that SCEA and the other regions allow their mods to do! And gee golly wow SOA Home is the best by far, and I LOVE the new Hub!!!! Well, ok, I would rather have CP back, but you get what I'm saying.
Re: Positive people need to be more vocal!
[ Edited ]
Jan 25, 2013
The unfortunate thing is if you look at the past history, and not just the last few weeks or even months, you'll find many of us who are complaining have in the past been extremely positive, patient, and respectful, but clearly we all finally reach our breaking point.
The community managers and entire Home management team (not just NA) are to blame for much of the bitterness expressed in these forums. Mostly due to the sub standard level of communication that has left us mostly trying to second guess the decisions made by the Home management and trying to understand why so many of the issues with Home never get any kind of reply let alone fixed, and why so many of our suggestions get seemingly ignored, in most cases never responded to and never implemented in the various updates to the service.
Every once in a long while they toss us a proverbial bone, and expect us to forget all the other times they have abused our support and patience. Or how they will sometimes add a feature or option that has been requested (usually well beyond a year after being requested) and expect us to forget that it took them so long to do it, and or to forget all the other requested features and options that have been asked for for months even years, even ones that a programmer with very basic skills could implement easily enough... Like adding a second storage folder, and adding additionaoptions and filter options.
Sony's PlayStation Home updated mission statement...
"Like it never happened"
- Stand for something better than mediocrity and don't disguise it as adequate, when clearly it is far from that to anyone willing to be objective and unbiased. -
Re: Positive people need to be more vocal!
Jan 25, 2013
Shinra Executive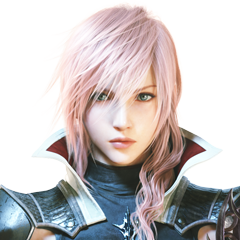 Registered: 05/22/2009
Offline
29271 posts
Re: Positive people need to be more vocal!
Jan 25, 2013
Re: Positive people need to be more vocal!
Jan 25, 2013
Re: Positive people need to be more vocal!
Jan 25, 2013
---

CMCSAVAGE wrote:


---

Joanna_Dark_ wrote:


No that's not true. There are some here who are "happy with everything no matter what".

---

I wasn't talking about Conrad............

---
I'm not going to say that D is wrong; as a matter of fact, he's quite eloquent in expressing what many feel to be wrong with Home today. If ALL complaints were this well-worded and thought-out, I'm pretty sure GW would be more appreciative and responsive than to the fit-throwing that's been witnessed on these forums the last week or two. It's just my opinion, but I think GW is busier trying to accommodate than he's ever had to be in prior years, and I feel that he may pop in when time warrants to offer up information when he can. It's up to US, however, to continue to behave as adults and exhibit some form of patience.
Re: Positive people need to be more vocal!
Jan 25, 2013
Very true, I seldom complain unless I really need help, and I try to avoid griping. It is easy to get fed up, but most of of won't leave anyway, so most complaints lack substance anyways.
Founder of PSH Project Runway. Contact me on the PSN to get involved.
We have opening for male and female models, and are always casting something, don't be shy!
Get your Portable ID!
Re: Positive people need to be more vocal!
Jan 25, 2013
This is actually one of the reasons I quit postin to, or even readin the forums almost a 2 yrs ago. The negativity, the name callin, the total disregard for others feelings had all just become so pervasive that, to me, it was just unbearable to watch. The final straw for me was when I found that I was just as guilty as everyone else in contributing to all the negativity and none of the positivity.
Hopefully, more people will start to understand that if all we do is b**ch and moan about Home, Sony may actually decide it IS a failed experiment, and pull the plug on it altogether.


Snidely K Whiplash

Got Rope?

I have Knot.