Reply
Topic Options
Mark Topic as New

Mark Topic as Read

Float this Topic for Current User

Bookmark

Subscribe
Highlighted
Playstationhomevoltage recruitment
[ Edited ]
14 replies 459 views Edited Feb 8, 2014
Ok this thread will not get closed. The reason why we don't display much information about our club is that we don't want to have spy and all of that kina of things from some clubs to to do that but this club will get famous soon but we as a club will not display our club name at all because we do not want any trouble thanks. P.S. I don't want to have to be rude or anything so feel free to post what ever you want. Also if you want to have more infromation about us go to http://www.clublist.tk and you will find more info about us
Re: Playstationhomevoltage recruitment
Feb 8, 2014
No ones allowed to post on this thread other than you or it will get deleted... don't you think that's coming off a bit dictatorial, and I wouldn't have thought a very good advertisement for your club?
Forums and threads are here to promote discussions, personally I don't think you should be trying to stop that, again, not the best if your trying to promote your club.
But you don't have to listen to me, that's just my opinion, please carry on
Re: Playstationhomevoltage recruitment
Feb 8, 2014
---

shynat100 wrote:


If you would like to say something you must pm me on the forums and it will await approved you are not in a club then you came to the right places please pm before so i can post it on here. If any post that are on here besides mine they will be deleted from this threads may want to know what we do: We try to have fun as much as we can,We do have rules and requirement's you will know the rules when you join and get your interview in the harbor studio apartment. We basically have instructions: EX: Like what we are going to next and how we use these terms that we have changed over the years. We also have a age restriction if you are 16 and up you can join. We also will have movie nights on certain time of the month. If you would like to join please add the following playstation id: carlosnyninja,shynat100,JDOGMALONE77, When you friend request us tell us in the friends request meassage that you would like to join and one of the following psn id posted on this post we will get back to you as soon as we can.

---
If any post that are on here besides mine they will be deleted
Do it.

may want to know what we do
frown on punctuation?

Anyway, good luck.

King_xO-AsSaSSin
Treasure Hunter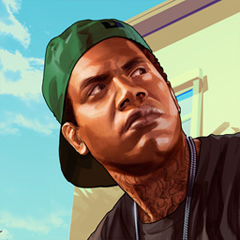 Registered: 08/18/2012
Offline
4550 posts
Re: Playstationhomevoltage recruitment
Feb 8, 2014
---

King_xO-AsSaSSin wrote:


Great job, mya and mermaid, now you're gonna get the thread deleted.

---
Uh huh...we're the reason why. Mermaid-KT started it
Re: Playstationhomevoltage recruitment
Feb 8, 2014
well u posted very little about ur group is it a secrete group, fam or a society? and is your leader well known, never heard of this group before if it new ur have to make ur group well known, for me i try to help out friends with rewards, u could call it reward hunting, but if u help one person out everyone take notice, 7 people say i should be a leader of a group one day, that be cool but for now im learning and enjoying life, good luck on your group, always make a difference on home, that how legends are made thank for reading and have a cool day, life in balence