Reply
Topic Options
Mark Topic as New

Mark Topic as Read

Float this Topic to the Top

Bookmark

Subscribe
Highlighted
Re: Playstation Home "dating"
---

VioletWinds wrote:


---

Lil_The_Pill wrote:


---

adrienne1004 wrote:
I have a boyfriend on PlayStation home and I love him very much. Its not wrong or creepy at all

---

Although I do not do Online or Home relationships, I believe that if you are not hurting, or " playing " another person, then God Bless you.

Be healthy, be happy, have fun.

Oh ! I just remembered a short convo I had with a guy the other day. He said :

" Hi, hru. "

" got a bf, wanna date ? "

" can you show me ur feet over video chat plz "

no comment

---

I had PM's from him too. I was wondering if you could report someone for being that weird. (I guess not, but that's a shame.)

---
Come on... I did appologize, and besides, I am a podiatrist and I was just offering a free examination.
Sony's PlayStation Home updated mission statement...
"Like it never happened"
- Stand for something better than mediocrity and don't disguise it as adequate, when clearly it is far from that to anyone willing to be objective and unbiased. -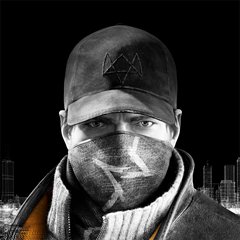 Offline
Re: Playstation Home "dating"
[ Edited ]
I'm not into dating on PSHome
The reason is I'm there to have fun with my friends and not pick up someone or dating.
I do not misled peoples
The problem I usually encounter is some of my male friends after awhile for some reason fall for me which it can range from having things in common & hanging out to just like the pictures of myself that I displayed in my personal spaces, can sometimes make me feel uncomfortable having comment like " you look good ! " type of thing.
Sadly,as honest,fair & respectful for myself as much as others, some get upset or just remove me from their friend list with no particular reason or sometimes explanation for turning them down.
Which I believe is unfair to me all that because I'm a woman.
Re: Playstation Home "dating"
I personally like to flirt with females on PlayStation Home but I don't ask them for a date or anything like that. What I see is guys looking for someone they would love including females too. PlayStation Home is not a place to date. In my opinion, I wouldn't date anyone on PlayStation Home, because it doesn't show picture profiles about yourself. If I did, and if one chick that loves me so much and she told me the truth about herself since we met on Home. I would like to see prove about her just be sure she isn't lying like her age, and name those are the number 1 things. I would ask for her ID card, and check her background just to be sure she doesn't have any criminal records. If she asks me "What you wanna see my ID card for?" Then something is not right about her.
Re: Playstation Home "dating"
@Conrad_Max Oh now it's okay to reply on a 2 year old thread because it was one you started, but when I replied on a thread 6 mos old I was breaking some sort of forum rule. I hate the double standards on here.
SpicyGoose19

Online