Reply
Topic Options
Mark Topic as New

Mark Topic as Read

Float this Topic for Current User

Bookmark

Subscribe
Highlighted
purpledreams82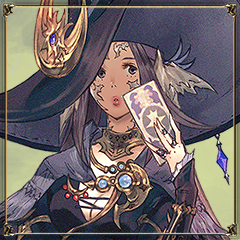 Offline
Re: Playstation Home "dating"
A yr and u guys still haven't met????? What are u guys doing together then??? It my fiancé 6mths after we met,we cammed a day after we met, and 3yrs and 8 meetings, that's how u work a online relationship. U don't just talk on phone an not video chat, u need that if u wanna really know who she is.
Yes I'm fed up with immature couples on home. U don't know the ways of online relationships. It pisses me off when pple think they are the **** just bc u met that person on home and u think everything is going well when ur missing the most important stuff. Which is seeing each other!!!! Duh!!
I'm very sorry if I came off offensive but I'm just really fed up with home pple thinking they know everything there is to know about online relationships. And they don't! It took me along while before I got to this point in my life.
It takes a lot patience and a lot of trust! If u don't trust ur gulf to see her, u got a huge problem.
purpledreams82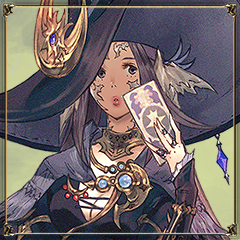 Offline
Re: Playstation Home "dating"
(in general)
If ur young, and u think u know what ur doing but u don't , u go in public spaces and cuddle and let everyone know ur the "it". But ur not! It takes patience and a lot of time and trust! I'm so fed up with pple thinking home is the way to get "bf/ gf"!
If u don't know what the hell ur doing, then why in the hell start it!?? It's for pple who's been there and done that.I met my fiancée 3yrs ago and it took a lot for us to get to this point. We both were in hell bc of our ex's.
The time we met was where home wasn't slutty, junky, noisy, not full of immature kids messing pple's experiences up. We were very fortunate! But now. It's ridiculous!
Everyone is know it alls. Making it as a virtual Facebook! And stressing pple out to high heaven!
ALOT TRUST AND PACIENCE! Online home dating is not for everyone!!!!! So stop thinking its easy!! If u have no PACIENCE and u just want a one night stand, go out and do it, leave home alone! Unless u really have those qualifications. PACIENCE and trust!
If u can't even see ur person within a week, u have a problem.
I'm sorry if I came offensive but I'm being serious. VERY SERIOUS!!!
Re: Playstation Home "dating"
I see a few different issues being discussed here, and it all comes down to how "real" people want to make it. But first let me disclaim that I don't feel I have the right to pass judgement or even have an opinion about what two consenting adults choose to do with their time together... virtual or not. That being said:
I already mentioned that there are people looking for "real" relationships, and people who want nothing more than a virtual "fantacy". Those who are looking for something real need to be aware that there is great potential for deception in a virtual community. If you are not looking for something real, then what you get may indeed be very fake, and if you don't care... have fun with it. But I think there are other issues that have been mentioned that are of concern:
In the case where an adult becomes involved with a minor... this is something I have seen happen and it can be dangerous. Because sending lude or sexually explicit texts to a minor is a crime in most states. And it can't be consentual because minors don't have the legal rights to consent to such things. Basically in addition to being against Sony's TOS, if a parent found out there could be criminal charges.
The other issue I see, is the unwanted advances that happen every day. To this I say, if a person is being polite and just inquiring, "No thank you" is always a good strategy to start with. But if the first thing they type is something crude and sexual, these are usually kids just trying to ammuse themselves by being offensive. Report and ignore is really the only option Sony has made available to us. If the language and behavior violates the TOS, Sony Mods will deal with it. Just not as immidiately as you'd probably like to see. This type of behavior has been a continuing problem and not something that is ever going to go away completely.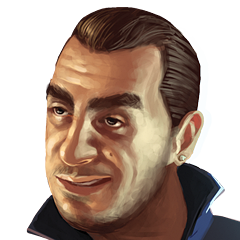 Offline
Re: Playstation Home "dating"
No offense but you are not allowed to complain because HOME isnt meant for dating, if you are going to date you pretty much have to expect and be prepared to take flak from other people because you know full well what HOME is full of AND capable of.
Re: Playstation Home "dating"
Met my boyfriend on home back in 2008 ! This June will make 3 years we have been together. We now live together, and i have Playstation Home to thank and also God for blessing me && bringing this amazing guy into my Life !!
I dont think its creppy... i mean people meet/ date on the internet all the time, no differnce from a video game. Although people should be carefull of who they meet or choose to start a relationship with , i think its an ok thing to date on Home !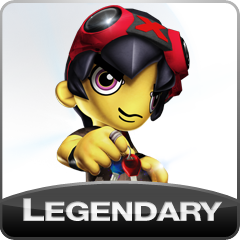 Offline
Re: Playstation Home "dating"
Here's my usual reply to these threads. " Valentines " We may not be together any longer " long story", But still talk and are good friends.
Re: Playstation Home "dating"
Hey dude, live and let live, im only asking for opinions not ways to make it go away or get better. Put up your own thread if you wanna talk about that.
The concept of hope is nothing more than giving up. A word that holds no true meaning.

Re: Playstation Home "dating"
Guys are jerks in real life and on Home... JK....Just Kidding...
What do I think about dating on Home... first of all its none of my business,,, So I don't judge people either way,,, But just because I don't,,, doesn't mean others won't... I seen a couple sitting together on the ground,,, so I did a little study,,, Most people just ignored them,, but once in a while a person would stop and really put them down,,, "Dating on Home, you losers" "Sad lonely pathetic noobs." (Even though the couple had store bought clothes) Were a few choice sentence's...
I think over time, people on Home are beginning to be a little more tolerant toward others dating on Home - proof being most people ignored that cuddly couple and let them be... The only advice I can give is to start off slowly - let things develop, and if nothing else,,, you gain a really good friend if romance is not in the cards.