Reply
Topic Options
Mark Topic as New

Mark Topic as Read

Float this Topic to the Top

Bookmark

Subscribe
Highlighted
Playstation®Home *Quick Guide [Updating]
37 replies 320 views Edited Nov 17, 2010
Welcome to the Playstation®Home *Quick Guide thread. - Read this thread to find information about various parts of Playstation Home, in this forum you will find some topics that may help and some that might not. I hope this thread can help some of you.
Some of the following links will be
Playstation®Home
Hello, my guess is that your reading this to find out what Playstation Home is all about. Well, to get started I would just like to say that this Social/Marketing Network is a huge leap into the future, with 12million users and counting Playstation Home is the best totaly FREE game out today, with more and more users loging in each day. This Network is beneficial in the way that users can meet up with other users that share the same interests as they do, as well as help the real world, such as items you can buy from the Mall that go toward Donations. Thanks to Sony Computer Entertainment's blilliant creators and the one and only Jack Buser for making this one-of-a-kind Social Network only possible for the Playstation 3. Playstation Home is absolutly free and was developed as early as 2005. Everyone awated the day that the open beta test would be brought to the public- December 11, 2008. Almost 3 years later and Home is more populated then ever before, with the price of the Playstation 3 droping to only $299.00 Playstation Network is able to get more and more users, this means more users that will login to Playstation Home.
When installing Playstation Home, users can choose either 3, 5, 8, or 12 GB of hard disk space to reserve for Home. In Playstation Home you have the ability to create and customize your avatar to suit your style. There is numerous free items you can get from The Mall or Theater- they're the locations with the most free clothes, for all you new comers. After loging into Playstation Home users are given numerious free or "default" items and clothing. If you wish to take it a step further and purchase items or clothes for your avatar you can, after loging into Home the user can go straight to the Mall, once you're at the Mall you can choose which kind of clothes you wish to purchase, the current store types are, Diesal-designer store, Threads-casual everyday wear, Sodium-Futuristic clothes, Costumes-clothes that allow your avatar to look more like an actor in a video game or just a random costume, Loot- from syfy'ish costumes to movie T-Shirts, also there is a store dedicated to EA sports-for all you sport fans, Lucasart- for all you starwars fans, and last but not least the Estates store- this is the place you can purchase a personal space. The links below will take you to the approiate sections for items and clothes.
Heres a link to where you can find all of the free clothes from The Mall-
Click HERE to visit link.

Aside from the free clothes and items, users can purchase their own atire via, Visa, Debit or Mastercard or you can purchase a Playstation Network Card from your nearest Gamestop, Bestbuy or Walmart. Once you have money in your account and you login to Home and head to the store- most likely The Mall, and purchase your desired clothes ranging from an Alien space ship to a futuristic robot or just the occasional everyday clothes. Users can take it a step further by customizing their Personal Spaces. You can either earn rewards, get freebies or even purchase your own furnature. Aside from all the customizing your avatar and spaces, Home plays host to a variety of special events wether it's made by the Home staff or users like you and me, prize-giving events to events just for entertaining purposes, you can always find something going on in the world of Home. So, with that said I must tell you how happy and eager I am to see what Playstation Home brings next, weather its a welcoming park, or a snowy landscape Home has always came ready to please us!
(Wikipedia - Playstation Home)
Developer
TypeLaunch date
Current Version
Last Updated
Platform
Members
Website
PlayStation Home (also marketed and referred to as Home) is a community-based social gaming networking service developed by Sony Computer Entertainment's London and Cambridge studios for the PlayStation 3 on the PlayStation Network (PSN). It is available directly from the PlayStation 3 XrossMediaBar. Membership is free, and only requires a PSN account. Home has been in development since early 2005 and started an open public beta test on December 11, 2008.
Home allows users to create a custom avatar, which can be made to suit the user's liking. Users can decorate their avatar's personal apartment ("HomeSpace") with default, bought, or won items. Users can travel throughout the Home world (except cross region) which is constantly updated by Sony and partners. Each part of the world is known as a space. Public spaces can just be for display, fun, or for meeting people. Home features many mini-games which can be single player or multiplayer. Users can shop for new items to express themselves more through their avatars or HomeSpace. Home features video screens in many places for advertising, but the main video content is shown at the theatre for entertainment. Home plays host to a variety of special events which range from prize-giving events to entertaining events. Users can also use Home to connect with friends and customise content. Upon installation, users can choose either 3, 5, 8, or 12 GB of hard disk space to reserve for Home.
Playstation®3
HERE is a link to all of the locations and items you can purchase in Playstation Home for a more advanced view.
The PlayStation Home Community
Learn more about PlayStation Home
Other Countries/Regions
User Created sites about Home:
Official partners with Home:
PlayStation Home Clubs & Events
The links above are to help you find and locate the most important topics alot easier. With these links you can jump to any part of the forums without searching over and over for one topic that you want to read about- thats new. Below are some basic information threads along with some support threads, these will help you with your most dificult problems.
Need help with PlayStation Home?
-PlayStatio​n®Home Support FAQ (Updated: 7.28.10)
-PlayStatio​n®Home Forum - Informatio​n Center
-PlayStatio​n Knowledge Center - Check it Out.
PlayStation®Home
Schick - Gran Turismo voucher codes are activated
Bugs/Issue​s - Cauldron of the Sunless Kingdom
I Think I Fixed It! (Evil Z(7,-104) Error)
Fix for Booting Problem with 1.36
Playstation Home Volunteer threads
*Personal Spaces: TOUR GUIDE Volunteers List*
PlayStation®Home "Daily Personal Space Tours" !
cbeyond's Virtual Tours - Video Tours!
Home Community Volunteer- Application
Official PlayStation Home Members
Home Officials:
Home Community Volunteer FAQ (regularly updated with HCV member list)
How to access PlayStation Home (How to Play + controls)
Here are some helpful links for more info about Playstation Home. Although this has probably been made many times, I thought I would cut out the unwanted links and update it with some newer more helpful ones.
Here is all of the PlayStation®Home Topics with all of the sticky's added. Due to the lack of being able to sticky all of the good posts out there because of the space issues, this thread will allow users to get their posts attached to the sticky's below. Note that not all of the posts will be stickied, they MUST contain informative information that users can benefit from, the posts that most users are having the best results from will be posted here:
Info Guide, updated 2010-10-25
PlayStation®Home Clubs & Events
- Your Home is my Home- respect all other users, remember guys, there is a person behind each and every television and they have real feelings. Just try to be nice to one another and your stay on Home will be more pleasant. Remember, Home is a virtual world but you still must follow the ToSUA.
Update v1.4
Ok guys lets do a quick recap of whats new in the 1.4 update. Now if you are like me, once you got on Home after the update you noticed a huge difference, well.. thats because there has been alot added to this new update, lets go over a quick guide of some of the new features.
Wardrobe
Ok so if you logged into home after the update you will notice that everything has been reset, including your avatar. Once you got in-game you spawned in the wardrobe- notice anything different?
The wadrobe now has a new look! No longer do you have to stand in that boring room, you are now in an open futuristic enviornment. Besides the new look, there is also a sorting feature! Users can now sort there clothes based on:
Showing>Recently Aquired
>Rewards
>Purchased
>Favourites
as well as..
Sort by>Newest First
>Oldest First
>Last Used
This is something that we have all been waiting for and we now have it! One of the best features of this update in my opinion was the sorting option.
Store options
Ok I don't know about you guys but I am totally loving this new feature!! Ok so after booting up Home and going in-game the user can now access any store Via the Navigator! This is very usefull in the fact that the user no longer has to tell there friends "brb going to the mall" or "let me go pick something up" while at a personal space because all they have to do is hit start then go to the Navigator and scroll over to the store. Once at the store menu the user can choose which store they wish to purchase items from. To do this all you need to do is:
Stary>Navigator>Shop and choose which store you wish to buy from.
I hope you guys love this feature as much as I do, it has helped me out a lot.
Chatting Feature
Ok I dont know about you guys but I'm so confused about this new chat feature, maybe this tutorial can help out those who have the same problem as I did.
Ok so when in Home you start out in the Locat chat, it looks like this:
" Central_Plaza: Hey ;p" This is the default channel that everyone starts out on the indicated that you are in the "Local Chat" channel and this is the channel that most users chat in, its the basic one.
Next we have the Group chat. To choose a Group chat to type in simply hit L3 to get the chat box all the way open and then hit Square, after doing this you will notice two options - "Change Channel" and "List Users", lets go over these options.
Change Channel
After selecting change channel you should have 2 or 3 options pull up, depending if you're in a club or not. Thses options should look like this:
Change Channel
Local
Club: YourClubName
Change Club
These are the options that allow you to change the channel which you speak in. So mess around with this guys hopefully this has helped you out.
Next we have the "List Users" option, once you click this you should get a list of every user in your location. If you click on a users name you get the basic options which are pretty self explainatory.
User1
User2
User3
User4
"User5
Send Message
View Profile
Send Friend Request
Invite To Group
Mute
Ignore"
User6
User7
User8
User9
User10
Private messaging In-Game
To private message using the basic chat feature in home is simple but usefull. All you do is type:
"/p FriendsName Message"
After typing that the friend which you are messaging will receive a messagein their chat that looks like this"
" UsersName: Message"
example:
"/p Central_Plaza Hello ;p"
Would look like
" Central_Plaza: Hello ;p"
Well this is it for now, I will be adding a lot more to this document shortly, I hope this has helped many of you.
Shinra Executive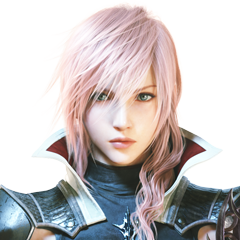 Registered: 05/22/2009
Offline
29271 posts
Re: PlayStatio​n®Home *Quick Guide [Updating]
Oct 26, 2010
I Only Post Everything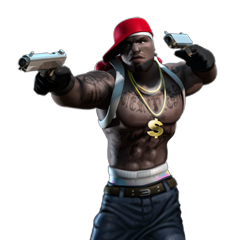 Registered: 08/14/2010
Offline
997 posts
Re: PlayStatio​n®Home *Quick Guide [Updating]
Oct 26, 2010
I Only Post Everything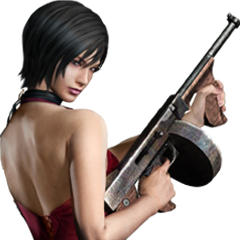 Registered: 11/22/2009
Offline
931 posts
Re: PlayStatio​n®Home *Quick Guide [Updating]
Oct 26, 2010
I Only Post Everything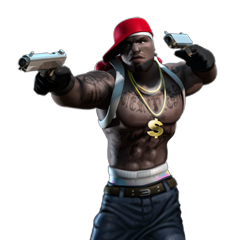 Registered: 08/14/2010
Offline
997 posts
Re: PlayStatio​n®Home *Quick Guide [Updating]
Oct 26, 2010
Added* Keep the suggestions up guys, I'm loving these topics but remember, I cannot add multipul copies. ex. adding 4 threads about Personal Space Tours.
Shinra Executive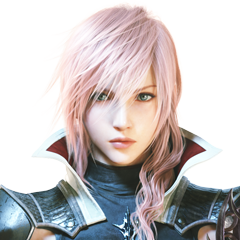 Registered: 05/22/2009
Offline
29271 posts
Re: PlayStatio​n®Home *Quick Guide [Updating]
Oct 26, 2010
This isn't a Fashion Thread hun but it is a good one!
godsgift1888
Treasure Hunter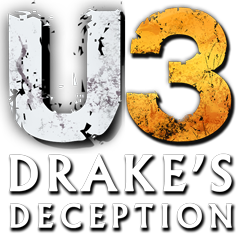 Registered: 01/11/2009
Offline
6519 posts
Re: PlayStatio​n®Home *Quick Guide [Updating]
Oct 26, 2010
could you add my new to reporting bugs glitches guide from the support board will get a link in a second
godsgift1888
Treasure Hunter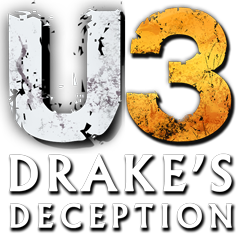 Registered: 01/11/2009
Offline
6519 posts
Re: PlayStatio​n®Home *Quick Guide [Updating]
Oct 26, 2010
Re: PlayStatio​n®Home *Quick Guide [Updating]
Oct 26, 2010
looks really kewl.. nice work CP
you might wanna check to add this one too as many ppl on a weekly basis go into this to ck fer all kinds of freebies
I Only Post Everything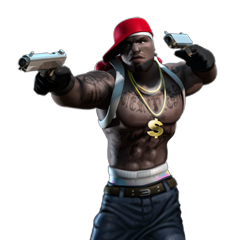 Registered: 08/14/2010
Offline
997 posts
Re: PlayStatio​n®Home *Quick Guide [Updating]
Oct 26, 2010
Thanks Y2David.
Keep in mind guys, this is a user based Guide, that means not all moderator threads will be added, if you have one thats informative I will add it to the list. Also this is constantly updating at the moment, I'm trying to get it just right.