Reply
Topic Options
Mark Topic as New

Mark Topic as Read

Float this Topic for Current User

Bookmark

Subscribe
Highlighted
Playstation Home: More than a Service? Absolutely...
7 replies 73 views Edited Apr 23, 2007
March 8th, 2007
They day we've all been waiting for. Sonys speech is just a few minutes away while we ready ourselves to hear/read it across the interweb (we as the people who skipped school, took off work, etc. I was one of them). Sure many of us who are board "regulars" had to sift through pages and pages of ongoing rumors on Home and the big March update (who didnt love those posts) and although it did seem like it was a pretty fail safe idea it was going to be annouced we still had our doubts. Then the keynote started and these words scrolled across the screen:
"Phil is talking about games 3.0. Introduces Home"
Ill never forget it will you? But that just stirred my emotions, what really got me going was
Gamevideos.com
,
Home-Full Demo Run
. Here we saw what the crowd saw. The interface, the characters, the emotions, and what we could all do in the game. It was phenomenal. Even the crowd interaction/applauses gave me goosebumps. And it wasnt just being a Playstation 3 owner that got me excited, but it was being a Playstation fan that did me in. You see I thought the SOCOM 2 interface was the best thing ever. Gaming online, playing with friends/clan, I didnt really care. Until the 360 came along. Then theres nothing but achievments that, gamertags this, friends lists here, in game chat there, etc. You see the PSN is, to be nice, lacking in many ways. Sure the PStore is great and a buddy list is somewhat convienient but I think its safe to say we want more. And we were getting it. Playstation Home. A free Service. Or is it?
When I see Playstation Home I see a game itself. I can promise you that I will spend HOURS and HOURS before even thinking about putting an actual disc into my system. Haha I'm sure some of you are thinking "Wow he's insane", "nerd" or "What the hell does he know about home that we dont" And Ill give you the steps.
1) Customization
Lets start by just briefing our figure. It will be shaped after me, and Im a freak at these things, especially when it comes to representing myself in the digital realm. Whether its clothes, to the length from my eyebrows to eyes, or what style of glasses am I wearing (there better be alot of options) I could see myself spending at least 2-3 hours. And this is just on the first day. Ill probably want to update my character not to the extreme of daily but definetly weekly. Im going to want it to represent me. If Im in a bad mood ill dress in all black and wear my hood up. If Im feeling lazy you'll see me wearing sweatpants or hell even a sweatsuit. Thats what I want, and I havent even touched areas beyond my figure. Itll be the same with my Home, and Ill be paying for it too. I want the full sized house with a hot tub for all you PSUers to hang out in. Ill create a room for my SOCOM/Resistence (which I got kicked out of for some reason?) clan to hang out before a GB. Ill be uploading music to listen to, movies to watch, and pictures to look at and these are all things ill update daily/weekly, monthly, whenever I get the chance. And these are just personal spaces, wait till I go public.
2) Places to go/Things to do
So even though my private space will be grand I still wanna see/hang out/meet others, I mean thats what Home is right? I place for users to hang out, meet up, and chat/play anything. So Ill be busy checking out peoples pads (do we still use this word?), play countless amounts of mini games at the arcade, which to our knowledge will be updated all the time. That stems from the actual arcade games which will also support downloadable ones (Metal Slug anyone?), bowling, pool, basketball, the works. Bored with that? Lets go to the movies! Now Im a little sketch since Phil never mentions full-length movies he only says trailers but hoepfully we'll have feature films, along with trailers, and user content. This will be just like you-tube, which is for the better right? Still bored!? Achievments. Whether its showing off your own, checking out your friends, or looking at any achievment unlocked for any game, are any user, this could surely take up time, especially if Sony plans on making any Playstation game have an achievement including PS2 games (which Ill believe when I see it) Remember these can all be update, uploaded, downloaded, and ever changing. Makes you think twice about that summe job huh?
But Most of all its FREE. And although I dont deem it worth of giving it our third and final spot, it is definetly a huge plus, especially while competing with XBL. Sure microtransactions and new shoes and shirts will cost you money but with how little the cost is for a shirt, your getting the experience everywhere else. Playstation Home WILL revolutiionize online gaming. There are still areas I havent touched in like auto starting games after meeting up with friends, streaming files to other consoles, PSP connectivity and much more. No matter how you look at Home, whether its a game, a service, or just somthing that will compete with XBL, Home is more than all that. Home is a lifestyle. One that will satisfy any video game enthusiast.
Your life. Your Network. Your Home. Only on Playstation 3
Message Edited by mugoldeneagle03 on
04-23-2007
01:11 AM
Hekseville Citizen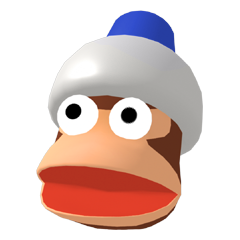 Registered: 11/20/2006
Offline
340 posts
Treasure Hunter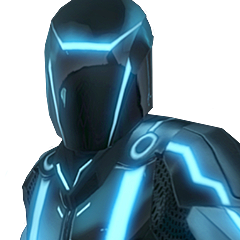 Registered: 12/21/2004
Offline
6222 posts
Re: Playstation Home: More than a Service? Absolutely...
Apr 24, 2007
---

Shnozzle wrote:
Thanks for the neat post. Yet, mostly everything you have said has been outdone here



---
I wasnt attempting to "outdo" anyone. I've read that along with many others about Home and most of them have been negative lately so I decided to share how I would personally be using it. Thanks though.
Re: Playstation Home: More than a Service? Absolutely...
Apr 24, 2007
Re: Playstation Home: More than a Service? Absolutely...
Apr 24, 2007
i honestly hope that this "home" is a place you can do everything you mentioned in the first post. i actually hope that it goes above and beyond everything that everyone has said. cuz its frustrating to hear that the playstation 3 is on the bottom of the next gen consoles, and that hd is winning in sales over blue ray (it is true that ps3 and blue ray are still relatively new, but still). i love my ps3 and i guess im just tired of waiting and being let down by games that keep getting pushed back by months at a time.
there is a light at the end of the tunnel
Re: Playstation Home: More than a Service? Absolutely...
Apr 24, 2007
---

RUNNSHOOT wrote:


Hey I need to catch up........where in the hell do I participate in all this?? Are you refering to folding home?? where does this stuff take place???




---
We are talking about Playstation Home. All the information and images above are about it, if you bothered reading the neatly written article by mugoldeneagle03.

If you want to try your chance in the beta, you can register here when the registrations are up