Reply
Topic Options
Mark Topic as New

Mark Topic as Read

Float this Topic to the Top

Bookmark

Subscribe
Highlighted
Re: Player Inspect *Purchase* Option, to turn it ON or OFF [Edited]
You are not some elite member of a exclusive club for owning a purple shirt that was removed from a store for whatever reason.
The inspect feature should be left as-is; anyone can buy anything as long as it was buyable at one time and wasn't apart of a bundle only.
Simply deal with it.
---

ObduleMuammar wrote:


(Sticky fingers make me double post)

---

Your original post was about seeing avatars in their underwear and now you're talking about your fingers being sticky.
What exactly are you doing Obdule?
Just kidding.
LunarEmerald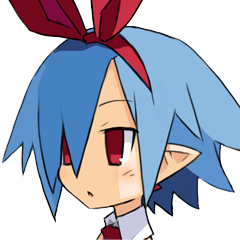 Offline
Re: Inspect Approval
[ Edited ]
I don't believe a user should have the right to disable it. The look doesn't belong to you. Even if you're the first to wear it. You have no right to say "this is my look and no one should be allowed to look the same"
I also think it's conceited to think a bunch of people care enough to copy you. Unless you're wearing something simple, you're gonna see very few people with the exact same outfit. You never look as good as you think you do to others. You may think you have the best outfits and the best style when the majority will think otherwise.
I do however believe being able to purchase currently unavailable items is a tremendous exploit. I really doubt this is intended and I expect it to be patched whenever Sony gets around to doing it.
i hate when ppl take my out too, lets be honest some ppl just like what you wear if they like it there gonna get it, i had a few out my outfits taken but didn't mind it because they seemed happy with my creations xD now i think it should stay the same,no patches needed since you got everything you wanted and find it useless now,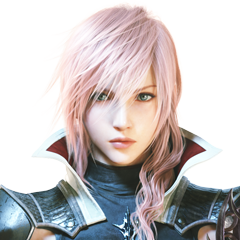 Offline
Re: Inspect Approval
[ Edited ]
I've only picked up pieces through player inspect. It's a nice feature and personally I find I'm buying more with it than at the mall. The purchasing process is lighting quick and one can only hope they adopt this to regular store purchases.
If I see boots, a top or bottom or whatever it's nice to simply be able to buy it rather than to have to go crazy looking for it. Sony has to love it given they have to be making a ton more money with it.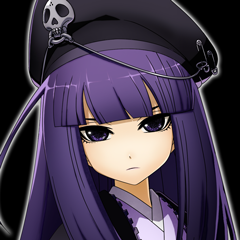 Offline
Re: Player Inspect *Purchase* Option, to turn it ON or OFF [Edited]
The way I see it; it's not whether Empress does or does not have a point (she may, noting her concern that people are duplicating her outfits). The bigger issue is whether implementing Player Inspect controls is in the interest of Home itself.
Firstly, just because an item is "exclusive" doesn't mean its forever. Everyone surely knows of third-party content or games that are "exclusive" to one console but eventually make it over to other consoles after a select period of time. Home content is no different. The only true "exclusive and limited" content on Home are any items given via redeem code. So I take any item that is "Exclusive" with the understanding that it may be released to all at some point in the future. There's no use in complaining about business decisions beyond our control. Also, note that what I am stating is in no way an endorsement or condoning of ISE or any hack activity used for item gain outside of Player Inspect.
For the record, I'd rather not see any sort of restriction on Player Inspect for a few reasons. One, it doesn't really affect my Home experience one bit (my avatar is not locked into anything if a player inspects me, I'm free to do as I please). Two, it smacks of anti-business. And lastly, I'd honestly rather see Home's Core programmers update the core to fix more pressing problems, like enhancing inventory/clothing/furniture selection.
Re: Player Inspect *Purchase* Option, to turn it ON or OFF [Edited]
If you have some need to feel "exclusive" by wearing something no one else can get, go earn one of the hard-to-obtain Home clothing rewards.
If you bought it, you're going to get swaggajacked. Swagga jackers like myself can't get enough Player Inspect, and Sony loves collecting our money.
smokingpistol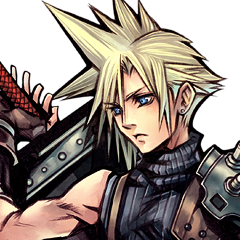 Offline
Re: Player Inspect *Purchase* Option, to turn it ON or OFF [Edited]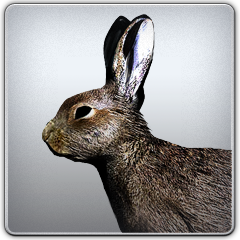 Offline
Re: Player Inspect *Purchase* Option, to turn it ON or OFF [Edited]
People need to get over Player Inspect. It's there to help people find items and buy them if they so choose. That way, no one has to bother with asking the person where they got the item/items from and not get a response. Don't want to be inspected? Then spend your Home time in your apartment. It's completely ridiculous that people would have a problem with a person buying an item their av is wearing. Every once in a while, I have enterted a space and found someone wearing the same outfit I have on. Do I care? No. And if you think about it, finding someone with the same fashion taste as you, could be very benneficial, such as leading to a conversation about it and becoming friends.

You might as well just approach people and tell them not to wear the same outfit as your av. I don't think you'll have any luck, though.
And the Angel of the Lord came unto me, snatching me up from my place of slumber. And took me on high, and higher still until we moved to the spaces betwixt the air itself. And he brought me into a vast farmlands of our own midwest. And as we descended, cries of impending doom rose from the soil. One thousand, nay a million voices full of fear. And terror possessed me then. And I begged, "Angel of the Lord, what are these tortured screams?" And the angel said unto me, "These are the cries of the carrots, the cries of the carrots!"
Re: Inspect Approval
[ Edited ]
---

Conrad_Max wrote:


---

D-Nitrate wrote:


Conrad, you of all people should know that the Community Manager, Tempest_Fire made it quite clear that starting way back in July that suggestions for the service (functionality of Home) are no longer allowed in the Monthly Suggestions thread, only suggestions for new content.them.

---

Either way, it certainly wouldn't hurt to make the suggestion. This thread will slip away, but an official suggestion thread will always be around.

But let's not derail the discussion. Let's try to stay on topic: Player Inspect *Purchase* Option.

---
Derail it? Is that your way of saying - my mistake, sorry?
You are the one that basically told her these suggestions belonged in the Suggestions Thread. Yet it has been expressly stated by our Community Manger that we are not allowed to make those types of suggestions - and yeah, you are right, threads like this do have a tendency to slip away.
Which is probably why Sony doesn't want suggestions about the functionality of the service to be in threads that don't easily slip away and that can easily be checked for future reference.
Sony's PlayStation Home updated mission statement...
"Like it never happened"
- Stand for something better than mediocrity and don't disguise it as adequate, when clearly it is far from that to anyone willing to be objective and unbiased. -
Re: Player Inspect *Purchase* Option, to turn it ON or OFF [Edited]
when i said rewards i ment the old ones no longer obtainable by normal means im all for getting rewards myself i enjoy it but some things like the gold spartan minibot or the dr pepper rhino or best of all ted i feel should be purchasable since people still want them people will buy them gladly and u didnt actually have to do anything but show up to earn them urself so its not like its deeating the purpose of playing a game or doing a task if we just buy it outright