Reply
Topic Options
Mark Topic as New

Mark Topic as Read

Float this Topic for Current User

Bookmark

Subscribe
Highlighted
Player Inspect *Purchase* Option, to turn it ON or OFF [Edited]
[ Edited ]
69 replies 994 views Edited Oct 11, 2013
Dear Sony, Please consider some respect for users individuality, *apply a *Purchase Option* to Player Inspect for those being inspected.
Call it: Player Inspect Purchase Control (under the Options menu): check box, enable or dis-able. as of now it's almost like an on the spot wardrobe hack. "Exclusive" items from E3 were meant to be included? Not exclusive anymore, are they?

Upon Player Inspect, before the purchase of any item, the user being inspected must have the
purchase option
enabled. The inspector can still see exactly where to get every item, as long as they can read, and still go buy those items they see immediately from the navigation and store list.

People like inspect, n I respect them for the same reasons I like it.
But I would like to wear my favorite outfit in public without it being subject to random Player Inspect "drive-by purchases" from complete strangers.
Is this too much to ask??
What do the good people of Playstation Home think about this option?
Want Player Inspect Purchase Control or not, why? or why not?
[Edit] I will wear my favorite outfit out in public now. So anybody who wants it can get it. Go buy some PSN cards people.
KarateChampChad
Ghost of Sparta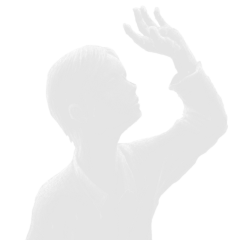 Registered: 02/03/2010
Offline
10662 posts
Oct 11, 2013
I'm beginning to see a trend here
New PSN ID for PS4: Redd-Axel

Come check out my Twitch TV channel, will be streaming various PS4 games from time to time http://www.twitch.tv/reddaxel
Re: Inspect Approval
[ Edited ]
Oct 11, 2013
---

Your_Empress wrote:


Upon Player Inspect, before purchase of any item, the user wishing to make such a purchase must get approval from the host (the person they are copying an outfit from).

---
Assuming that the clothes or items are available in the different stores, once we are out of a friend's presence, we need only make a purchase even without their approval.
In real life, no one controls what we can purchase as long as it is legal. To control someone's choices is to limit their creativity. I cannot agree with your suggestion.
As to your other suggestion about someone copying our personal space layout (upon our aproval), I don't like it. I don't mind someone using the Inspect option to see the information on what I have, I just don't like the fact that they can "clone" my very personal choice(s). And I don't mind them using their own memory to make a copy, but I don't want a way to automatically copy my design.
Though I would be flattered that they tried, I prefer that they copied my design manually. I like our differences.
Also, I would not want the "physical" appearance of my avatar to be automatically copied, with or without approval.
Finally, if you would like your ideas to have a chance of fruition, I recommend that you post them in the official monthly suggestions as we as here. Good luck!
The way you play the game is the way you live your life.


Oct 11, 2013
I think that would be a nice option to either have it open for all, just friends, closed all together, or simply having it approved first by the host. However, that could also be a problem tool for spamming.
Oct 11, 2013
It all has to do with how far we take copying each other! Yes, you are very right, Chad. It will not end with Player Inspect, but I'm sure it would be awhile for other inspect types (stuff like that doesn't happen fast here usually), unless Sony already had other inspect options in the works?
I'm asking for a little respect, am I wrong to do so?
We don't deserve to control whether or not a troll instantly clones you on the spot? As of now that can happen with almost everything.
You don't like this approval idea?
Treasure Hunter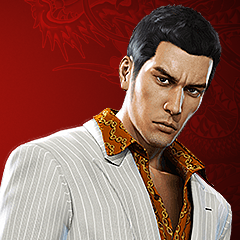 Registered: 07/31/2011
Offline
3917 posts
Oct 11, 2013
unless someone also cloned your name, it is easy to tell someone apart even if they are dressed the same. the name hovering over your head has something to do with that
BEWARE OF THE SPEEDING WHITE SAUSAGE!!!!!
mercia comic here --> http://community.us.playstation.com/t5/PlayStation-Home-General/duty-to-the-spirit-mercia-comic/m-p/37428903/thread-id/1089731/highlight/false
Re: Inspect Approval
[ Edited ]
Oct 11, 2013
I personally think the idea of "Inspect Approval" is unnecessary.
Player Inspect was added as a feature so users could easily determine what content another user is utilizing and purchase the item(s).
Before "Player Inspect" had arrived, a large amount of users would often not allow others to know where the content they contained was from upon someone asking. I'm sure if we had an approval system it would be the same thing all over again, these same users would do the same thing and the deny rate would probably be large, ruining the purpose of why Player Inspect is here in the first place.
(To inspect content)
Also, I don't see Sony doing this because it honestly does assist in making progressive sales easier with the feature. To deny users to purchase what they'd like is most likely not in their regards.
Oct 11, 2013
---

Bambi-01us wrote:


I think that would be a nice option to either have it open for all, just friends, closed all together, or simply having it approved first by the host. However, that could also be a problem tool for spamming.

---
Spamming would be solved by two new *Options* menu choice.
*Turn on or Turn off, Player Inspect approval*
and
*Turn on or turn off, Player Inspect*
Then in public you could apply these two new options any which way that you like.
Thus, no spam if that becomes a worry!
Letting yourself to be an on-the-spot store for your outfit, if you wish (as it is now without your choice).
or turning Player Inspect off, and closing the doors.
or requiring approval to engage socially with your fellow gamers, perhaps making new friends out of a respectful conversation about how they love your outfit.
I don't want Player inspect totally removed, I just want Sony to understand that Home is a social world where it's not just about profit, it's about people.