Reply
Topic Options
Mark Topic as New

Mark Topic as Read

Float this Topic to the Top

Bookmark

Subscribe
Highlighted
Re: PlayStation Home Maintenance on 04/24/12 - Disconnect Error Code Feedback
jimmynet wrote:

Network Error F13 - Sweet! right when go onto home..

The connection to the server was lost F13

Details

oops we just lost connection to one of the PlayStation home servers. this could have happened for a number of reasons such as:

-problems accessing your internal network or ISP

- problems with the servers themselves

-problems with the scene or  content you were interacting with

Well my network and ISp are fine. so must be PSN server issue or the scene im interacting with.. Since i just logged on and auto spawn to the hub i guess that narrows it down to a PSN Server issue..
This is what greeted me after I purchased the Hilltop appartment and club real estate. Where are the authorities so I can lodge a complaint, I just wanna go home!!
PS. There's nothing wrong with my network or cable ISP. So my choice of what's wrong are the same as "jimmynet"
Our lives are BETA versions!
Re: PlayStation Home Maintenance on 04/24/12 - Disconnect Error Code Feedback
I started to make a timeline after getting many error dissconects and will continue to edit this single post till the end of May maybe it will help Sony track down a pattern. As they have said we should do this (All time is West Coast North America USA) (I also have been getting many Club chat disconects too many to try and report)
This report is made with the deepest respect for Sony.& HOME Team.
In the Hopes it may help solve the mystery.
Also I play Minecraft so which also is no longer in "BETA" and yet still has issues.
So I'm used to games and stuff not working as they should.
April 30th 2012
Error D5021 (9:44pm)
Error D5021 (9:47pm)
**(Tried to go to my Harbor Vista Apartment)**
---
May 1st 2012
Error M-21 (8:28pm)
**(Tried to leave tester marathon theater after staying till the end)**
---
May 2nd 2012
a. Error F13 (1:00pm)
**(Was standing in the Hub & used Navigator to Go to Aurora 1.5)**
b. **Error C-931 (1:08pm)
**(After 1:00pm error I tried to restart HOME by just hitting X)**
c. Error D3505 (1:19pm)
**(Was in Aurora for about 10mins played 1 round of orb hunter)**
d. Error F13 (1:37pm)
**(While standing in the HUB using the Navagator looking at NDreams Shop in Furniture)**
e. Error D5021 (2:09pm)
**(Tried to log into HOME from PS3's XMB)**
f. Error D5021 (2:34pm) (Logged on at 2:20pm errored at 2:34pm)
**(Purchased and downloaded in background Resident Evil
ownpour Diner (Personal Space)...
(Tried to go there afterwards)**
g. Error D5021
**(Logging in from PS3 XMB)**
1st (2:44pm)
2nd (2:49pm)
3rd (2:57pm Turned off PS3 Then ON again logged back into HOME
there was an updated Message of the day "Hopefull")
4th (3:02pm Was in the Hub was going to Downpour Diner)
5th (3:08pm) *I am eating pickles now and gonna watch X2 X-MenUnited on my Computer*
*Call it a little break for now *
h. Error M-21 (6:02pm)
**(In the Hub Using Navigator To Go to: Downpour Diner)**
(10:35 am 5/10/2012)
*****(Since My Last entry I Haven't run into anymore Error Codes, I have noticed tho the need to be careful, when moving in and out then back in of menu screens too fast also patience and wait for the HDD and WWW loaders to finish or... (Home will freeze for me.....o.O ....<--- lol dramatic stare) So all in all much improvement.
and now Home is down for maintainence so maybe even better situations are on the way yippee *****
(9:00pm 5/11/2012)
Error F-13 while trying to navigate in navigator
Error 3505 <-- something like that sorry
(9:55 pm 5/11/2012)
and now DC Universe is lagging out and freezing up on me (hope it's not related)
(7:50 PM 5/13/2012)
Error F13 anytime I try to go to my personal spaces using the navigator... and I tryed 4 times all getting me F13 I'm Sad about this cause I want to chill in my Loot Space Station Apartment but F13 is killing my fun
Re: PlayStation Home Maintenance on 04/24/12 - Disconnect Error Code Feedback
"The firmware is part of the overall problem with these error codes. Club chat disconnects etc. shows that. That has been reported here several times."
The PS3 system firmware, in NO WAY affects how Playstation Home is ran. It is not a part of the problem. Firmware 4.11 and Home client update 1.65 are in NO WAY related to eachother. Whats going on with Home is a SERVER issue. Which may or may not have been as a result of Home client update 1.65.
I just wanted to point this out,,,,because you seem to be confused on how system firmware actually works.
I'm A Shadow. One That No Light Will Shine On. As Long As You Follow Me....You Will Never See The Day.
Re: PlayStation Home Maintenance on 04/24/12 - Disconnect Error Code Feedback
I see we're all back to more stupid sht. kicked all the time now. If you don't know whats causing these issues SONY, or you don't have anyone on you're IT team that knows... Call me, or hire some College graduates with degrees. THIS HAS BEEN GOING ON FAR TOO LONG!!!!! 3 updates, soon to be 4, and still have the same freekin issues. SONY's hiring practice for IT Professionals. Lowest bids win.... Obviously!
Re: PlayStation Home Maintenance on 04/24/12 - Disconnect Error Code Feedback
Only thing people in SONY need to do for get work is have to say word Maintence and sing song from ABBA MONEY MONEY, LOL
Celina
Re: PlayStation Home Maintenance on 04/24/12 - Disconnect Error Code Feedback
I have yet to receive a D5021 error now, but It appears that error has been replaced with the F13 error -__- Anytime I try to relocated to one of my (many) personal spaces I get this error and I'm booted off Home. I tried entering my personal space several times in a row and F13 keeps popping up.
I'm sorry but this is absolutely ludicrous, how many weeks has this kind of thing been going on now? If it isnt the D5021 error its the F13 error, and to top it off there isnt any good feedback from whoever is supposed to be delivering this kind of information to us users (errors, possible fixes, etc).
_______________________________________________________________
YouTube/KaptinFathead - http://www.youtube.com/user/kaptinfathead?feature=results_main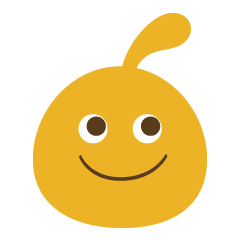 Offline
Re: PlayStation Home Maintenance on 04/24/12 - Disconnect Error Code Feedback
>,< I am slightly embittered. F13 all last night and again today. Its <as well you know> been at least 3 weeks of nonsense. I havent been on the forums in a few days because Home was working for me but alas ...it was not to continue for long. Just long enough for me to spend money <again> and be denied access to my purchases. It serves me right...says so right on the card. I will not say I am quitting on Home or that I hate SONY ... everyone else has said that enough but I am very disappointed as I am sure all of you understand and share in this frustration.
Re: PlayStation Home Maintenance on 04/24/12 - Disconnect Error Code Feedback
Yep, the F13 terror continues.
Can get on Home, can get to public spaces, can get to clubhouse, but not to personal spaces. F13. Every time.
Hey Sony, stop F13-ing around and FIX THE PROBLEM already!
Re: PlayStation Home Maintenance on 04/24/12 - Disconnect Error Code Feedback
its been like this for 4 weeks, its easy answear they dont know how to fix it, if they do why they not fixed,
Celina