Reply
Topic Options
Mark Topic as New

Mark Topic as Read

Float this Topic for Current User

Bookmark

Subscribe
Highlighted
Re: PlayStation Home Extended Maintenance, December 13, 2013
Get a life lol hey bud your in the same forum as everyone else. Also you think people don't do other stuff besides video games? Idk about everyone else but for me video games is a form of unwinding after working all day. Anyhow hope you find the life you are telling everybody else too get lol. Btw I can hear your bathroom scale screaming from here lol. IT'S CALLED SELF CONTROLLED DIET lol lol jk idk maybe I'm not just bored seeing how there are no video games to play LMAO ;-)
Re: PlayStation Home Extended Maintenance, December 13, 2013
Also you said explore homes in real life it sounds like your trying to rob somebody don't try climbing in my window I just bought a new rifle from PS HOME lmao.
CookieConchetta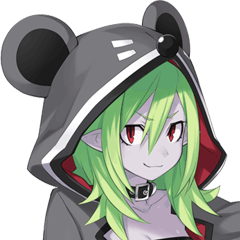 Offline
Re: PlayStation Home Extended Maintenance, December 13, 2013
I have a more pressing issue... 20% battery on my iPhone and I left my cable and my mophie charging cable.. Been doing Bluetooth streaming to my car for music... Grr.. Good news tho.. The guy infront unable to climb a hill called a friend up the hill to tow him up.. .. Atleast I can get up this hill gunning the gas pedal full on in 2nd gear.. Time to burn gas and make some noise.. :3
Soon..
And on side note.. I'm happy your GF's home is workig and good.. I would hate to arrive at mine and find it broken and all out of order.. But I am fully excepting Playstation home to still be broken.. Just prey my home isn't like ps home
its sticky and ickey
CookieConchetta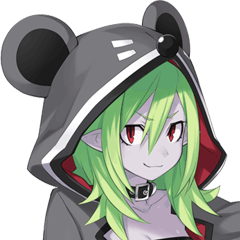 Offline
Re: PlayStation Home Extended Maintenance, December 13, 2013
---

CookieConchetta wrote:
Yay.. I'll probably be back on forums later.. They have commenced towing attempt..

---
Save your battery! You may need it for the long haul
Tranny_Got_Swag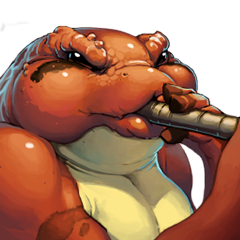 Offline
Re: PlayStation Home Extended Maintenance, December 13, 2013
Tranny will be back later too so place your bets. Who will return first, Home or your friendly neighborhood Tranny? The plot thickens, or is that sickens? Meh, Tranny has no idea.
Re: Tired of complaints Department
Lmfao you are a brown noser and btw I'm one of those soldiers you freaking moron. Also how dare you compare a soldier to a ps employee soldiers put their life on the line for very little pay and sometimes none. Also lots get screwed after war. Also people at Sony make better then minimum wage. Also I may not be forced to do my job literally but in ways I am. If I don't work I can't pay my bills or buy food etc...your saying all this and your prob a welfare recipiant living off the taxes I pay. Also you freakin brown nose suckup wannabe a freakin martyr like I said they do it cause they get paid soldiers do it for their family friends and country. So before you talk smack about so
ething know what your talkin about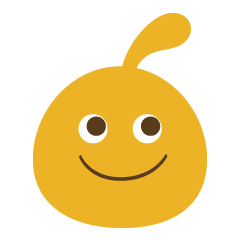 Offline
...leave you alone for one minute....
...and when I come back...someone has let the developer tools out of the bag!
Smh.
Ill have to find you guys a babysitter next time. ")
At any rate its good to see so many familiars as I scanned the immersive 'extended maintenance' thread and I am delighted to see so many new people join the flock. It is heartwarming to see that a new influx of people have shown such an impassioned interest in Home. It reminds me if when we were young and fresh in world. Its like seeing things through the eyes of babes and a renewal of that long lost innocence (if only for a moment).
* good stuff.
Three things remain very obvious even after a sustantial hiatus:
1. People love Home with a passion
2. Sony's Public Relations still are the worst I've ever seen.
3. We can forever cling tightly to the hope that Sony will one day get it together regarding Home.
-but until then we always have each other.
And so, in that spirit of community that is so uniquely Home, I say to our hatchers and the dispatchers alike, 'Good tidings, God Speed to Home's recovery ...and Happy Holidays to you and yours.'
Your Friend,
First
Tranny_Got_Swag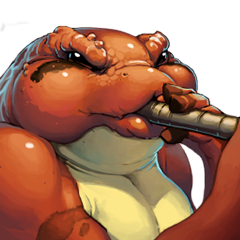 Offline
Re: ...leave you alone for one minute....
Hey, the Home staff has the combined IQ equal to that of Tranny's swagalicious camoflauged bathrobe. Something this dumb was bound to happen!
Re: PlayStation Home Extended Maintenance, December 13, 2013
This really does suck. -.- i just bought PS Plus - The Entire Diamond Beach Mansion - added $10 to my wallet and havent even gotten to see my new space because i got ejected and its been over 2 days. And i pretty much lost the weekends worth of playing before monday and im back to work again