Reply
Topic Options
Mark Topic as New

Mark Topic as Read

Float this Topic for Current User

Bookmark

Subscribe
Highlighted
PlayStation Home Beta: My Review
11 replies 18 views Edited Dec 14, 2008
Ok, so I finally got my hands on PlayStation Home. I also got to play around and, afterwards, went online to see what some of the other critics said. Sadly, all I saw was a bunch of hate and bashing both from critics and users alike. I even heard one guy on a headset exclaim "What's the point here?" when I was in the Farcry 2 room.

True, there might not be much here for either the casual or hardcore gamer. But, it is a nice addition in my opinion. PlayStation Home is nothing more than a copy of other online virtual environments such as Gaia Online. But, like that particular online community, there is also a lot of neat stuff to do. There's a bowling alley where you can participate in a game of bowling, pool, or one of the three arcade games available there. The latter will give you free items if you score high enough. There is a theater where you can see trailers of upcoming movies and music videos. There is even a mall where you can purchase things for your avatar's apartment. Yes, you have your own space that you can customize to your own liking.

Now, there are some things that are wrong with the community. First off, there is really no free items other than what you can win in the arcade games (as far as I know). For the rest of the content, you have to pay REAL money to get it. The prices are pretty fair ($0.50 for a small item for your apartment), but there should be no excuse to charge real money for something like that. I can understand downloading a new game, like Wipeout HD or Street Fighter II HD Remix. But, spending money on items for show is a little much.

There are some other problems as well. The arcade games are always taken up by other players. This is understandable when you are at an arcade in the real world, but unacceptable in the virtual world. There should be no limitation as to how many players play these simple, yet interesting games.

The theater and the mall are other issues as well. Currently, the theater is limited to showing a pixellated trailer for "Twilight," as well as a music video from the movie's soundtrack. The mall really has nothing going for it now, as there are very few items available in the stores currently. Some stores are not even open for business yet.

Then, there's your avatar's apartment. Sure, it is a nice and roomy studio apartment overlooking the docks (which is a really nice view, by the way). But you are only limited to a few furniture items to decorate it with, as well as a few wallpaper schemes.

All in all, PlayStation Home is not bad. Just don't expect the world out of it. It is only a beta release, so give it some time and it will grow and add new content. My hopes that: (1.) Sony releases some free content, and only charges money for new games and (2.) they let users create original content to use. The latter has been successful in the past, as games such as The Sims have benefited from some really interesting content.
My score: 9 out of 10.
Message Edited by ichigo-kushima on
12-13-2008
07:45 PM
Re: PlayStation Home Beta: My Review
Dec 13, 2008
EvoAnubis
Uncharted Territory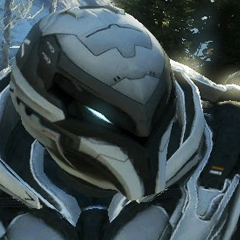 Registered: 11/15/2005
Offline
1592 posts
Re: PlayStation Home Beta: My Review
Dec 13, 2008
"For those of you who do not know"
That's pretty much where i stopped reading. We're on the Home beta forums; do you really think we're unaware of what Home is?
Edit: read the rest of it finally. Not too bad of a review of what's there right now.
Message Edited by EvoAnubis on 12-13-2008 01:26 PM
Host, Geeks of the Round
http://gplus.to/GotR | http://gplus.to/EvoAnubis
Re: PlayStation Home Beta: My Review
Dec 13, 2008
Ichigo, you might want to try posting this on a different blog, like 1UP.com or Giantbomb.com . I'm not trying to dis your post or anything, it seems like youy put a lot of thought and time into it. I'm just mentioning some sites which aren't made
specifically for Home.
You'll get a lot of "DUH!" type responses in here otherwise
Message Edited by matsugo_no_mizu on 12-13-2008 01:29 PM
Re: PlayStation Home Beta: My Review
Dec 14, 2008
Sorry about that. The review was hastily copied and pasted from my MySpace and DeviantART blogs. There, people might not have heard of Home. I have just corrected the error. Thanks for letting me know.
Re: PlayStation Home Beta: My Review
Dec 14, 2008
OddSix:
Not a problem. I heard a lot of critics bashing Home without realizing that it was a BETA release and got really sick of it. True, it needs improvement. That's why Sony released it as a Beta. The critics just need to show some love and see what Home is really intended to be: a virtual world where gamers can get together and chat. It's as simple as that.
Re: PlayStation Home Beta: My Review
Dec 14, 2008
DEATHSCOPE:
Lol, I understand. I do the same whenever I read a game review. Check the review in a few minutes and I'll have a score up there for you.
Re: PlayStation Home Beta: My Review
Dec 14, 2008
---

EvoAnubis wrote:


We're on the Home beta forums; do you really think we're unaware of what Home is?

---
The Home Beta board was closed and is no more. We are using the PlayStation.com Forums : PLAYSTATION®3 : PLAYSTATION®3 Home Board which states nowhere in the Title... anything about Home Beta

TheBoxySquare
I Only Post Everything
Registered: 12/03/2008
Offline
1273 posts
Re: PlayStation Home Beta: My Review
Dec 14, 2008
Finally a level headed user review! I couldnt agree more with anything you mentioned in your review. Home has a bright future, but like you mentioned in the last paragraph, sony should release free content and allow users to create custom content.
I cannot shake the feeling that Home will be monopolized more than it already is (paying for furniture?!).Hopefully sony proves me wrong.
A 10/10 on your review ichigo-kushima. Im sure the Home Devs will value this mature criticism.

tineye.com (Reverse image search engine project)