Reply
Topic Options
Mark Topic as New

Mark Topic as Read

Float this Topic for Current User

Bookmark

Subscribe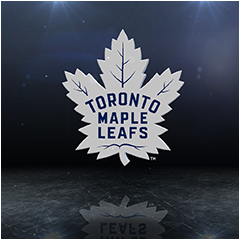 Offline
Re: PlaySta​tion Home 1.75 Patch Notes
I like the small club features. Still wonder about about picture frames in personal spaces now. This update is the reason why we could never use frames in clubhouses
| The Club of Champions | Five years & counting | @ClubofChampions
Re: PlaySta​tion Home 1.75 Patch Notes
"PlayStation Plus members will now be able to select custom colors for their hair and make-up."
Now I miss having PS Plus, d'awh!
I think allowing everyone to access these colors would be better, and perhaps allowing PS Plus members to have unique text colors, similar to the PSN Profiles. But, it's not just the color options I want more of.. I want more make-up options in general.
Re: PlaySta​tion Home 1.75 Patch Notes
Although the "save" change doesn't effect me, I still feel for those that used the multiple save thing for personal space layouts & avatars. Alot of what I thought Home was about was being expressive & creative so you could share w/ your friends. But I will say the rest of the update seems to be pretty good especially for us plus members, I always wondered if ps+ would ever actually be Home related (besides x7).
Since Glass' thread won't accept replies I'll put it here,.. Glass notice how many quick kudos you got for both your posts today, see a little info no matter how insignificant lets us know someone is at the helm that actually cares & is involved w/ us. Try that daily & see how fast your approval rating goes up, although there will always be complaints & every post can't be some big reveal I bet you'll see a total turn around in the opinions of the users. Even if it's bad news ppl just want to know they are being heard & not just used as cash cows. Hope to see you start posting daily, like I said no matter how insignificant it may seem to you, any news is better than none at all.
Re: PlaySta​tion Home 1.75 Patch Notes
I guess nobody will ever be satisfied with what Sony does. That is ultimately what it comes down to.
You can disguise this as a big screw up on their part if you want, but I bet 90% of the people complaining about the colour options never cared about it before this was announced. They just heard you can gain more, but only if you pay, and this somehow surprises you?
If we never paid for home we would all be running around in defaults and ad shirts, so why is the concept of PS+ Subscribers getting more surprising? I think it's good that they're getting more, right now there aren't very many benefits to PS+ on Home.
I say this as somebody who has no intention of subscribing to the service by the way.
Oh, but of course, I don't hate Sony, so I must be a "sheep."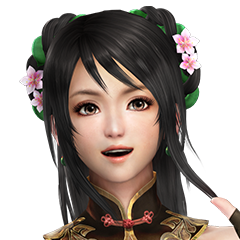 Offline
Re: PlaySta​tion Home 1.75 Patch Notes
Re: PlaySta​tion Home 1.75 Patch Notes
[ Edited ]
Yay to being able to access wardrobe at a friend's place!
Though I'm disappointed nothing was done to improve the management of clothing like being able to create our own folders, label them, and place whatever clothing we want in them instead of just dumping everything into a giant storage. Also disappointed those extra features are only for PS+ subscribers and not also people who've spent a fair amount of $ on Home over the years. I hope there will be an alternative to getting more hair colors and pop up colors without having to be subscribed to PS+. I use Home and play video games on an equal basis, but I can't always maintain a PS+ subscription.
I hate to see the portable camera item go. I actually still found it useful with the gradual zoom effect it had when going into first person perspective, as opposed to the R1 menu camera that zooms in instantly. Made it useful for taking close up shots of my avy, but now that's about to be gone I guess.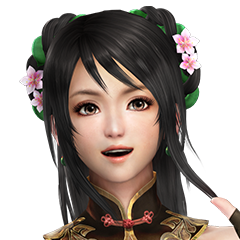 Offline
What will happen to our regional accounts with update 1.75?
[ Edited ]
Re: You will now be able to access your wardrobe while in ano...
Well, this is a potentially decent, if modest update.
The set of 48 character save slots and fancy hair color customization for PS+ members is nice, but not a must-have for me. As it is, Home is more of just a break from the everyday norm and gaming session, so unless Home gets a major revival and additions of truly exciting games and areas, isn't worth spending for PS+ alone (there's too the fact that there's not much benefit for me as a gamer, since I either own or don't like the games that are discounted for PS+ members).
And then there's the little matter of one getting potentially locked back out of the extras once PS+ expires. I mention it since it might be like some of the "free" games on offer while trying out a free PS+ trial; could get the whole game free, but once PS+ expired, couldn't play them anymore. So if you did spend time dressing up and saving to all 48 slots, and you put your best ones past the 48, I assume it might lock them out the moment the PS+ expires. Not that it's a big deal, but does result in more time spent browsing through the old wardrobe in order to complete that particular "look" again.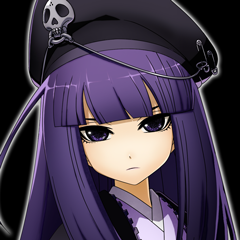 Offline
Re: PlaySta​tion Home 1.75 Patch Notes
@champ (sorry on mobile and can't quote): Keep in mind a number of frames are for sale items, so I don't really see their functionality changing without massive and justifiable protest. Also, jpegs in the frames are streamed from the space owners picture folder on the hard drive. Again, I don't think that will change even when the settings are moved. If there were, it would be in the notes simply because the functionality of frame setup would be changed as well. That's just my hunch though. We'll know for sure next week.