Reply
Topic Options
Mark Topic as New

Mark Topic as Read

Float this Topic for Current User

Bookmark

Subscribe
Highlighted
Phil Harrison had a Dream that was Home.
70 replies 242 views Edited May 26, 2009
Phil Harrison had a Dream that was Home.

1st Allow me to reintroduce myself my Name is BLACKBIBLE I was a well know forum regular as well as a Closed Beta testers. Some know me from my threads titled "Our Little Community Called Home" "Home and the Peach Tree & "Sixaxis in Home". I am also a former Senior Nameless One member's I was banned from the boards for 90day and now I'm back. Being banned allowed me time to see things clear, see when you guys were just posting away I sat behind the scenes and watched. With that said I'd like to take a moment to thank everyone who kept my name alive here on the boards, whether it be some community users or fellow N1's. You guys are the best and I thank you for the love & respect. I would also like to thank the Moderation team for putting up with that crap that people pulling even duo you banned me I hold no ill well against you I understand you were doing your job. I would also like to thank the Home management team for doing their best to please the masses. I understand Home US carry a larger users base then those like the UK or Hong Kong.

Now without further ado, some of you may ask why I used Phil Harrison's name for my thread title. Well it's quite simple really when the majority of us 1st heard in dept details of Playstation Home it was out of his mouth. For those who don't know who he is Phil Harrison was the former President of Sony Computer Entrainment Worldwide Studios wow that's a big title LoL. Now I'm not implying that he create Home I'm only acknowledging him as the greatest spokesperson for Home. See he spoke of a virtual world where PS users would unite. In this dream he showed us a world that was both materiel & sentimental. Materiel meaning Game Launching, TV's, Private Home's, Trophy Rooms ETC.

Sentimental Meaning Public Chatting, Roaming, user created content, social networking, ability for users to express their own creativity & specific Game Spaces. Playstation Home was to be a unique way of bring these things together Phil's words not mine. A great Idea but, I feel we fell very short of this goal whether it be for technical reasons our other. Home is not exactly what he said it would be. Now please if you're a Sony Official reading this please know that this is not a Home bashing thread so please keep reading.

Now whether the reason for Home's short comings are due to Phil's departure or not isn't my concern. My concern is that since us as a community didn't receive what we were promise we tend to react by rebelling against the system. See he believe that Home was going to be a sophisticated approach to gaming which tells me that he respected Playstation users enough to take us to the next level. He also acknowledges not every user would want to be a part of this 3D world, but the option to join was always left on the table. This shows me to a degree that he believes that with the combined help of the users and the development team Playstation Home would reach the set goal.

Here's a question for you, Do you believe the Home we live in now is the one that Phil spoke of? The fact I'm writing this thread should give you my answer to that, but you may not agree. This brings me to speak about recent user conduct. Honestly I'm truly disappointed with the behavior of the boards as of late it seems like we've forgotten why we all are here. I watched a good man named Jersquall make a thread title "I can walk in Home" It was truly beautiful and from the heart. Then to see some people post such negative replies truly disgusted me and prop me to ask myself "Is this the Home I wanted to be a part of?" I feel this shows why users need to set better examples.

I'd like to commend those who came to the defense of Jersquall, most notably Asoccer, Bitrunner & Locust_Star. You should great respect for a fellow user and that is the best way to express Home true essence.OK my point as far as Home's short comings I feel fault lies with both the users and the development, but it's not to say that it can't be fixed. Now I doubt a Sony Official would ever want to admit openly they did something wrong so I'm not mad at that I understand the PR issues behind that. As far as the community I also understand that it's easier to raging against the machine then tapping yourself on the shoulder and say "Hey maybe it's partially my fault for believing everything I hear."

Some of us knew that with all the Sony Promises a lot of it wasn't going to happen. At the same time the developers have to understand that not all users get that nor do some want too. Phil Harrison had a Dream that was Home and my solution for achieving that dream is… The developers need to find a more effective way to lesson and the users need to be more understanding of the task at hand.
What I mean by this is I think that the "Suggestion for Home thread" should be closed. It doesn't work and it limits users to a box that makes us feel contain and never heard which causes outburst of chaos.

I suggest that Home Developers created a "Home Idea voting program" in stand. It would serve as a controlled system where user can vote for other user's idea's to be implemented this way you can take suggestion from a more united prospective. Even if the idea is popular you as developers will still have a choice whether to use the idea or not. Now for the users I believe you guys have to be more understand my goodness Home Developer's are not miracles they can't take an idea like "jetpacks for all user to fly with" and run with it geez. In closing I want to say Phil Harrison's Dream can become our dream but only if you all come together and make it happen. The choice is yours. This is your life, your network, Your Home.
Thank you for reading
sincerely BLACKBIBLE,
(Note I wrote this a couple of weeks ago, I lot has changed since then but still I didn't want to change some of the things in this thread As far as my postion on the forums I feel that I want to stay in the shadows.)
Message Edited by BLACKBIBLE on
05-26-2009
03:34 PM
GamerFitNation.com
Re: Phil Harrison had a Dream that was Home.
May 26, 2009
EXCELLENT B-B! This should be stickied for others to see!
League of Legends ID: fx Choi Jin ri
Always Keep the Faith in TVXQ and JYJ.
Jersquall owes me $5. I've used PS Home Service since Beta.
Keyblade Wielder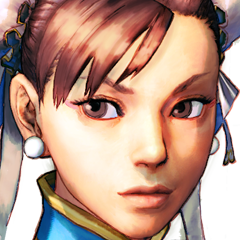 Registered: 02/13/2009
Offline
10027 posts
AnarchyyFox
Uncharted Territory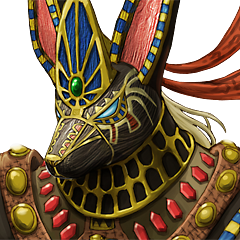 Registered: 04/04/2009
Offline
1595 posts
misscooco_909
I Only Post Everything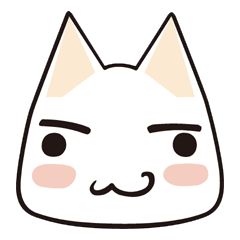 Registered: 03/18/2009
Offline
864 posts
Re: Phil Harrison had a Dream that was Home.
May 26, 2009
---

AnarchyyFox wrote:
Who are you....? Oo?

---

umm who are i never seen you around here before, by the way nice thread black kudos to you bro.
Re: Phil Harrison had a Dream that was Home.
May 26, 2009
Well I'm confused about what you suggest we do to improve the community you seem to be somewhat disappointed in.
We have a voting system, it is these forums. People give kudos and express agreement and opposition to any and all ideas if they like. And just like all voting, there are many who choose not to vote. In fact, these forums are better than voting because a vote doesn't allow you voice your opinion in a well thought out post.
I don't know what to tell you. It seems your more disappointed with the world in general than specifically these forums. Its just life. We all have to deal with it, even though we might be confused and ask "Why?" over and over again.
The only thing I can say is not stop trying to find a way to improve the world. If you stop, even though it might be pointless, you stop living. You must continue to fight, Keep chasing the dream. If you stop, you might as well just die. (everything I just said sounds really lame, I know.)
Message Edited by CRUNKRIS on 05-26-2009 03:47 PM
Re: Phil Harrison had a Dream that was Home.
May 26, 2009
Nice read, I'll answer your question, No I don't think the Home that we have now is not exactly what Phil Harrison had in mind I belive. I actually liked much more Home how it was back in development than how it is now, there seemed to be way much more variety, more detail. Yes home is evolving, yes it is in beta, but I'll be very honest with everybody, the free games that are online and that were in beta stages had way more content than what Home has now. Home can be a great social network, but there are still many MANY things the devs need to organize and take action.
Re: Phil Harrison had a Dream that was Home.
May 26, 2009
I believe that Phil Harrison's "dream" will come to pass oneday. I have no doubt that everything he shared with us will oneday become a reality.
Understand that what he had shown us was within a closed network where only a handful of people had access to. Now, Home is on an open network with more than a hundred testers on it. This will cause problems that will eventually be worked out. These problems make changes necessary in order to stabalize Home and its servers. While these issues are being worked on, Home continues to grow. That is a good thing. More publishers are getting involved, more people are joining. More fixes are made as more programs are being added.
The dream will come true. It is still alive!
The way you play the game is the way you live your life.


Uncharted Territory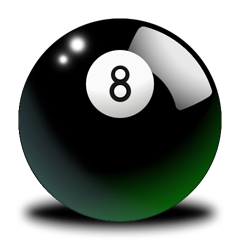 Registered: 02/14/2009
Offline
2018 posts
Re: Phil Harrison had a Dream that was Home.
May 26, 2009
---

misscooco_909 wrote:


Kudos, well written..

But I thought Al Gore created Home??

---
No...Al Gore created the internets...See Sony and the internets had a baby and called it Home. What's funny is, that no one really knows if they can really hear the baby talking or not....LOLZ