Reply
Topic Options
Mark Topic as New

Mark Topic as Read

Float this Topic for Current User

Bookmark

Subscribe
TJMVoyager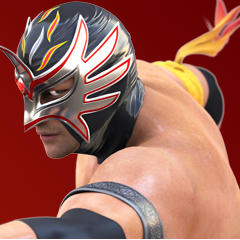 Offline
Re: PSN Scheduled Maintenance - Monday, January 27th 2014
We could have 1 2 4 6 12 24 hour maintenance, but they never fix anything that needs to be fixed. Why call it maintenance? So they fix nothing or?
Re: PSN Scheduled Maintenance - Monday, January 27th 2014
[ Edited ]
Yeah this is insane myself and plenty others are supporting PlayStation by buying games and cant even do that, im seriously thinking of going back to Xbox. They should not make estimates if they are not good enough to get close to their time. I hope they finish then **bleep**



Edit: removed inflammatory content. - GF
Re: PSN Scheduled Maintenance - Monday, January 27th 2014
---

LilithMorrigan wrote:


Since maintenance is currently upon us, I figured I'd knock out two birds with one stone and ask a question that's been on my mind for a long time, and give this thread a bump at the same time.

Why the heck don't they get the weekly PS Home maintenance done when PSN is down for maintenance like this? Can anyone think of any good reason?

They choose not to do this for some reason, and we end up having PS Home down twice during the week when there's PSN maintenance; both during the PSN maintenance itself, and during the regularly shceduled weekly Home maintenance time. This means Home is down for a minimum of 12 hours or so during a week like this, best case scenario.

I guess they could possibly be working on Home during both downtimes, but I doubt that. If so, either the weekly Home maintenace would be shorter than usual, or we'd see a lot more results when Home came up after both maintenance periods are over. I've never noticed either.

---
There are simple answers to your questions.
1. Home maintenance does take place on Wednesday morning when the server is off. New Home core updates, etc. get uploaded along with the new content.
2. PSN maintenance is not Home maintenance, it's updates to the PlayStation Network itself. Since Home can't run without the PlayStation Network, we lose access during these maintenance windows, but they generally have nothing at all to do with Home. Sony could be adding servers, upgrading software, or doing any of a number of things to keep the PlayStation Network running.
3. Occasionally, Home will go down for maintenance after a Wednesday update. This usually means that there's something really wrong with the update, and it needs to be rolled back or patched. You can still use the PlayStation Network while these updates happen, and they usually only last for a few hours.