Reply
Topic Options
Mark Topic as New

Mark Topic as Read

Float this Topic for Current User

Bookmark

Subscribe
Highlighted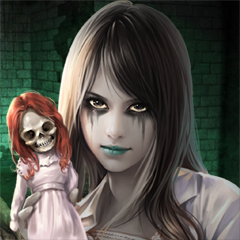 Offline
Re: PS3 Home: The Ladies Fashion Runway
Sorry for not posting anything from the runway in a while, but I have been very busy with other things but I have been working on my own fashion videos. Anyway, although Halloween was yesterday, but I want to show these off right away. I also want to thank my BFF Hinata for helping me with these again. Anyway, check these out.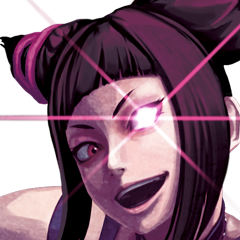 Offline
Re: PS3 Home: The Ladies Fashion Runway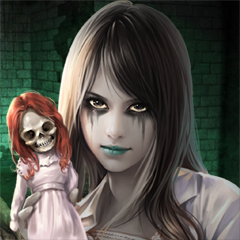 Offline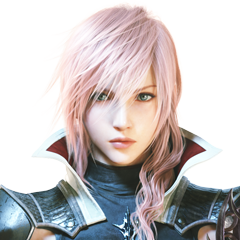 Offline
Re: PS3 Home: The Ladies Fashion Runway
[ Edited ]
Morning everyone!
Bk that shoot is awesome. I adore the boots and they go wonderfully with those separates. You do such a wonderful job. And Rob that shoot is very artistic. Wow. Love it and I'm happy to see Hinata a part of it. I won't tell where she's been spending time lately. Oh no.
I finally have that shoot together which features another couple of items I purchased using Player Inspect in world. It's where I spend a lot of time shopping these days! LoL.
Joanna in red is wearing a Blooming Corset with Konami's GoGo Dancer hot pants. Claire is wearing what is referred to as a Butterfly Halter in green. She is also wearing one of Konami's GoGo hot pantsl. The booties are from Lockwood and Granzella. I wish we had more selection when it came to shoes and boots.
This was shot over at the Uncharted 3 space which I still adore. It's amazing the type of game related content we used to get. It's a shame we don't appear to be getting content like that anymore.
Hope you likey!
**hugs**
Joanna
___
And a couple of images of my Layla from Final Fantasy as an Archanist. I'm busy leveling her in an area called Wineport which is extremely pretty.
Additional images of this Photo shoot are at Joanna's Photostream on Flickr.
Joanna Dark on Twitter
Joanna Dark on Facebook
Joanna Dark on Google Plus
MissJoannaDark on YouTube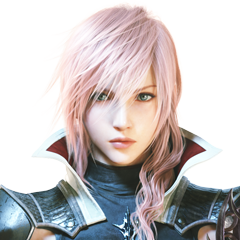 Offline
Re: PS3 Home: The Ladies Fashion Runway
[ Edited ]
Hi eveyone!
I have the female content update for this week (November 6th) from Alphazone4. I'll try and get last weeks update up as well after I get a chance to fix the corrupted image I have.
http://alphazone4.com/store/update/1756/
Stage_Coach
PlayStation Moderator (Retired)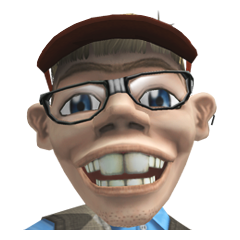 Offline
Re: PS3 Home: The Ladies Fashion Runway
Re: PS3 Home: The Ladies Fashion Runway
[ Edited ]
I am out of kudos again, they go so fast here on the forums. next time I will stop here first!
We had a great Halloween n here is a few pix from then (last week, I just got back). Hope you all like them!
None of these are photoshopped or anything like that, just plain n simple Playstation Home pix, with maybe a few glitchs caught in them...
spot the difference between the two pics here, above n below, there's a few minor differences...
that black blur mess is actually due to being too close to the Lockwood fog machine, it's a glitch within Home n not intended.
Have a good November everyone, spend some time with your family in real life too!
Goodnight!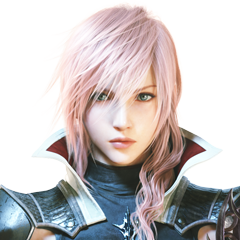 Offline
Re: PS3 Home: The Ladies Fashion Runway
[ Edited ]
Ah... I thought that post was fun D-Nitrate. Sorry moderation though it was simply for suggestions and I love the fact you peek in here on a regular basis.
And loving the shoots Empress and BabyGirl! Keep em coming. The Runway isn't special without all of you. If you're lurking please don't be shy – post some images of your favorite outfits. I have a photo shoot planned for today and I'll admit that Final Fantasy has consumed me lately but be that as it may Home is still da bomb.
Just a couple quick pics of an outift I got in a dungeon called Dzemael Darkhold. This actually is a Mage item and was grabbed for me by a friend who posts here often enough – Firefly Serenity. I love the clothes in Final Fantasy. It's definately much harder to get them than buying them in the mall.
Granzella eat your heart out!