Reply
Topic Options
Mark Topic as New

Mark Topic as Read

Float this Topic for Current User

Bookmark

Subscribe
Highlighted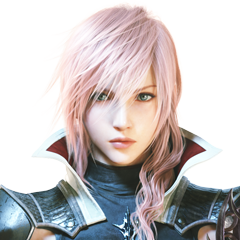 Offline
Re: PS3 Home: The Ladies Fashion Runway
Hi everyone!
Love the pirate outfit Beantot. I haven't done Peakvox and that is a very nice looking reward.
Seems like ages ago I posted a photo shoot. I shot this outfit awhile ago and I think it's about time I got around to posting it and contributing a bit to the Runway while I feel up to it this morning.
These are images of the Lockwood Fairtale outfits recently released. I understand different fairytale outfits are planned for release later this year according to a tweet I saw from Lockwood. I wonder what they have in store for us. This was also shot over at my Sunlight Meadow where the Mercia themed rewards and space contribute a bit to the feeling of wonderland. I took a few images at my Chamber apartment as well.
Have a lookie see. I hope you likey. Keep the shoots coming everyone. I know we all love seeing what you're wearing.
**hugs**
Joanna
___
Additional images of this Photo shoot are at Joanna's Photostream on Flickr.
Joanna Dark on Twitter
Joanna Dark on Facebook
Joanna Dark on Google Plus
MissJoannaDark on YouTube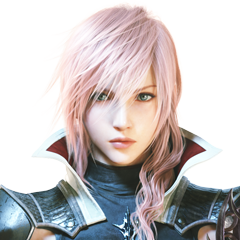 Offline
Re: PS3 Home: The Ladies Fashion Runway
Morning everyone!
I have the Ladies Content Update from Alphazone 4 for July 17th. The beach beauty suits look cute. I'll have to check those out a bit later today. http://alphazone4.com/store/update/1698/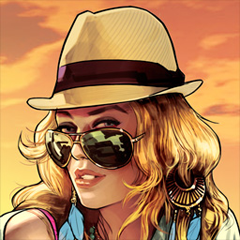 Offline
Re: PS3 Home: The Ladies Fashion Runway
Hey ladies
I been busy on Home lately and I been shopping for some sexy outfits as well as hairstyles.
I love this outfit cuz its so frickin sexy and so hot. Its the Go Go outfit and shoes and top. The hair
is sexy as well. I love it. I just turned 1 yr playstation plus member. So yeah we better get some sexy
new hairstyles...I am just saying...I bought a sexy bike as well as the Gold Lightspeed bike. I am a biker
chick at heart and I look so sexy sitting on it. If ya going to ride with me....ya better be sexy
x
Round and around we go
x
To live in the 50's is to not dream of the future. To live in the future is to dream of the 50's. To acknowledge change is to invite it into your life. To live with simplicity is to enjoy the easy things in life...You decide your lifestyle.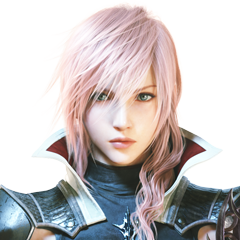 Offline
Re: PS3 Home: The Ladies Fashion Runway
---

CMCSAVAGE wrote:


Hey Jo, what could you do with this group????.................

---
Have to love Japan. I assume that is where you shot it CMC. Their sync teams are awesome. I used to like watching some of them even at Acorn before they removed the ability of the Japanese to visit there. Actually one morning my trio with a duo from the EU all intereacted with a group of 5 or 6 from Japan. It was fun.
Love your images Navy. Thank you for contributing and I love your photo shoot Raven.
Sorry I've been pretty quiet here. I'm really really tired these days with little energy. Hopefully that will get better soon and I can be myself again. I'll try and get this weeks update and a photo shoot posted later today.
I got my Kikai hover boots here in NA and hope to earn my bikini during the event this week.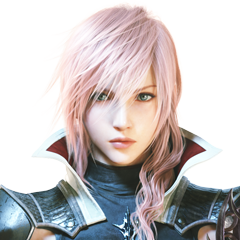 Offline
Re: PS3 Home: The Ladies Fashion Runway
It's uber quiet in here! Is Kikai keeping you all that busy? I know I've completed the quests on two accounts and sadly have spent much of the other time sleeping. I hope to get back to a normal routine soon. I hate feeling so tired.
I know I'm a bit late with this but here is the female content update from alphazone4 for this week. Lots and lots of Konami go go colors to say the least!
http://alphazone4.com/store/update/1702/
Re: PS3 Home: The Ladies Fashion Runway
---

Lil_The_Pill wrote:


Recently, I discovered the Crescent Pendant. ( translation: I saw it on Witchy_One ).
After a polite request, and some charm, she told me where I could buy it. ( translation: I used a big stick on her )
The Pendant is was in Lockwood's The Jewel of the Skies for $1.50. I can't find it anymore.

I swear, the Stores, Wardrobe, and Storage, drive me completely insane.
Whenever I go into Storage, I take bread crumbs, a flare gun, and a St. Bernard.

Fine, where ever this illusive Pendant is hiding, I had a lot of fun choosing outfits for it, and taking Pics.

Lockwood > Fool Throttle > Torso > Rogue's Brigandine Jacket $1.49 and Lockwood > Silver Shimmer Skinny Jeans $0.49
Lockwood > Drey > High Heels - Silver Granite $.99 and Lockwood > Drey > Gold Tassle Earrings $.99

Threads > Home Originals > Torso > Butterfly Tattoo and Lace Corset $.99 and nDreams > Sci-Punk > Layered Skirt $.99
Lockwood Black Stills $.49 and Lockwood > Drey > Gold Tassle Earrings $.99

Billabong > Laelia Dress $1.99 . . or go into the Billabong Summer Sale Bundles,

and get this dress along with 19 other nice items for $4.99
Costumes > A-Z - Greek Costume for the Earrings

Lockwood > Figment > Legs > Heiress Evening Gown $1.99

Desire Dress Top > X7 free
nDreams > Steampunk > Black Layered Skirt $1.49
Lockwood > Drey > High Heels - Golden Sand $.99

---
Hey there!! I love your outfit combinations!!! I was just curious, where did you find your hair? I've been looking everywhere!! Lol Thanks so much!!