Reply
Topic Options
Mark Topic as New

Mark Topic as Read

Float this Topic for Current User

Bookmark

Subscribe
Highlighted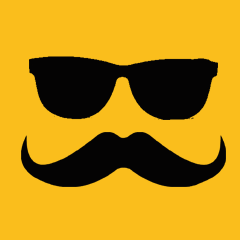 Offline
Re: PS3 Home: The Ladies Fashion Runway
Recently, I discovered the Crescent Pendant. ( translation: I saw it on Witchy_One ).
After a polite request, and some charm, she told me where I could buy it. ( translation: I used a big stick on her )
The Pendant is was in Lockwood's The Jewel of the Skies for $1.50. I can't find it anymore.

I swear, the Stores, Wardrobe, and Storage, drive me completely insane.
Whenever I go into Storage, I take bread crumbs, a flare gun, and a St. Bernard.

Fine, where ever this illusive Pendant is hiding, I had a lot of fun choosing outfits for it, and taking Pics.
Lockwood > Fool Throttle > Torso > Rogue's Brigandine Jacket $1.49 and Lockwood > Silver Shimmer Skinny Jeans $0.49
Lockwood > Drey > High Heels - Silver Granite $.99 and Lockwood > Drey > Gold Tassle Earrings $.99
Threads > Home Originals > Torso > Butterfly Tattoo and Lace Corset $.99 and nDreams > Sci-Punk > Layered Skirt $.99
Lockwood Black Stills $.49 and Lockwood > Drey > Gold Tassle Earrings $.99
Billabong > Laelia Dress $1.99 . . or go into the Billabong Summer Sale Bundles,
and get this dress along with 19 other nice items for $4.99
Costumes > A-Z - Greek Costume for the Earrings
Lockwood > Figment > Legs > Heiress Evening Gown $1.99
Desire Dress Top > X7 free
nDreams > Steampunk > Black Layered Skirt $1.49
Lockwood > Drey > High Heels - Golden Sand $.99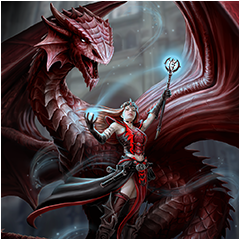 Offline
Re: PS3 Home: The Ladies Fashion Runway
Lil, your friend is right, the crescent pendant *was* in the Lockwood's Jewel of the Skies collection. I was looking for the older items a couple days ago too, when I was trying to decide whether I should buy Jewel and/or Haven of the Skies. Instead, I discovered that ALL of the individual items and smaller bundles (i.e. just male clothing, just female clothing, just furniture) were removed and the only way to buy them was to get the $17.99 ultimate bundle.
That, combined with the public space being broken and being useless without the apartment anyway made me so annoyed that I decided not to buy either of the Skies spaces. I'm not sure why they decided to make the store version of the outfit not match either; the gift machine version looks much nicer.
All I bought was the Princess Jasmine-looking hairstyle to go with my Gz outfit of the same color, and that ended up being hugely disappointing too. Lockwood had to know people would use that hairstyle with their flying carpets, especially since it was bundled with a space that uses them. Unfortunately, Lockwood either didn't test them together or doesn't seem to care that the carpet pose makes the ponytail stick straight through your torso. I'm on my phone browser right now, but I'll try to post some pics (the good and the bad) of it later, but I really can't recommend that new Haven of the Skies hairstyle :x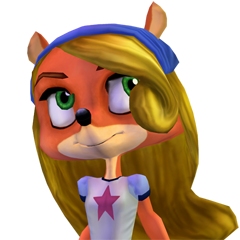 Offline
Re: PS3 Home: The Ladies Fashion Runway
I've been trying so hard to make my pictures as photogenic as a lot of people I've seen on here, and here's what I have to show for it...
Still need a LOT of work, well at least I look good in my outfits...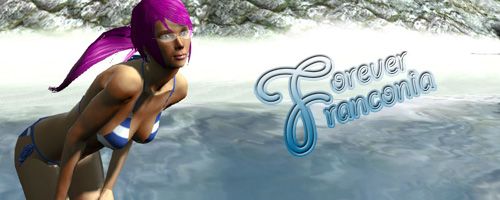 Wow, my signature is bright!
Legendary_Vicki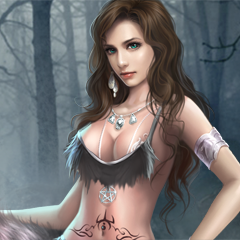 Offline
Legendary_Vicki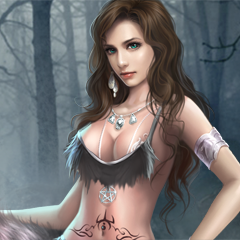 Offline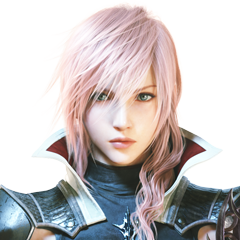 Offline
Re: PS3 Home: The Ladies Fashion Runway
[ Edited ]
Nice Outfits everyone. Love them all.
I am not sure if this outfit has been posted before, I finally earned it last week.
The Pirate suit from Peakvox Monster. I love that it is not a one piece and it's a sexy pirate.

This is the complete outfit male and female.

The hat is a bit big
Looks like I have a little Captain in me
Hoping we have a SINK a Forum member Party again.
I like to wear it without the cape. The cape item is a hand item. I need a sword!!

The skirt is cute with other tops!!

Plus you unlock cute pets at Peakvox labs.