Reply
Topic Options
Mark Topic as New

Mark Topic as Read

Float this Topic for Current User

Bookmark

Subscribe
Highlighted
Re: PS3 Home: The Ladies Fashion Runway
Hello ladies, wonderful shoots! Get better Joanna. I like this top bk is wearing just wished the belt was a little more prettier.
Location: HILLSIDE APARTMENT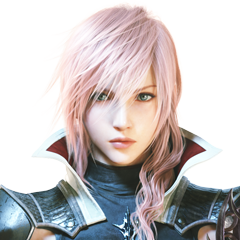 Offline
Re: PS3 Home: The Ladies Fashion Runway
Those outfits look sweet Somnia and nice pics too! Is that green a custom ps plus hair color? Thank you for sharing and I hope you'll share more of your favorites soon!
Bk love your outfit as always. Personally I still haven't been able to get back to my PS3. I hope too soon. I need to get some photo shoots together and I haven't had a chance to check out anything since update day. And those new dresses look nice so I can't wait to try them on.
I also applied for a PlayStation card so I should be getting a 50 dollar credit and a free year of PS Plus although I have to wait a month for the rewards to kick in after my first purchase which I made by adding 10 dollars to my wallet a few days ago.
Re: PS3 Home: The Ladies Fashion Runway
[ Edited ]
I especially like that white outfit Somnia! You look like Uma in Kill Bill. Yayyyy Jo is back! I miss seeing you play Edo Jo! Glad your feeling better hun! Love that oufit Bk! Love that necklace. I got a tiger look too. I finally got rewarded the tiger bikini in that Edo orge killing game. The men got theirs in a mere 40,000 but us woment folk had to work even harder. It took 60,000 pts of hard labor to get this bikini! And you have to remain in the top 1000 to get the matching ears. So play every day ya'll!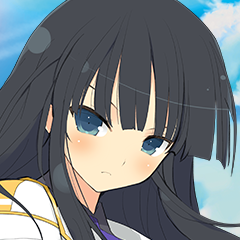 Offline
Re: PS3 Home: The Ladies Fashion Runway
Hello people. Despite the issues that people are having with the new update, that won't stop me from bringing these out that I have made here. Sorry, I didn't make a valentines picture, but I thought I would be able to release this just in case. Hopefully, it won't offend any that look at these, but here is what I have today, Roberta the Butterfly Maiden.
Well anyways, these that I have made are just as good, at least to my opinion. Anyway, I apologise for this, but I felt like I wanted to show this. Thank you all for looking at these.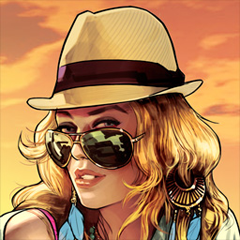 Offline
Re: PS3 Home: The Ladies Fashion Runway
[ Edited ]
Rock n Roll ladies xoxox
This photo shoot is all about Rock n'Roll The burning guitar next to me is a live active item and yes it play music. I am wearing the gothic outfits. I truly love how this shoot turned out in the end. I used the Observer to take these pics. I love that lil thing.
Enjoy ladies xox
To live in the 50's is to not dream of the future. To live in the future is to dream of the 50's. To acknowledge change is to invite it into your life. To live with simplicity is to enjoy the easy things in life...You decide your lifestyle.
Re: PS3 Home: The Ladies Fashion Runway
Hey everyone I finally have a shoot to share. I really liked the boots from Lockwood's Queen of Hearts outfit so I came up with this outfit. The jacket is called High Line Biker Jacket, it's a few years old. The denim shorts are from Lockwood and the red glasses are by Granzella. I hope you ladies had a great Valentine's Day btw! I sure did! Anyways here ya go!
Claire_RedfieId_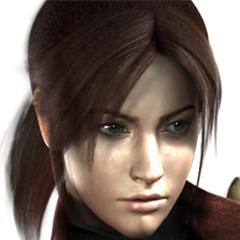 Offline
Re: PS3 Home: The Ladies Fashion Runway
[ Edited ]
Hi everyone!
Lots of wonderful outfits and such lovely shoots. You're all sooooo talented. Love your fits Somnia!
And yeah Joanna is slacking. I know she's been sick but still she needs to get her act together. I know she's working on a couple shoots but I think she just likes laying in bed to be honest.
I have a few shots of a couple of my NEW outfits and my storage is working just fine. This is of one of the new Fashionista Tuber dresses. I simply love the black one. I know Joanna has the zebra stripe and we'll probably shoot them together at some point.
Have a quick lookie see at what I'm wearing! And yeah I know I'm prettier than Joanna but don't tell her I said so!
Claire!
And one of their new Funky Sweetheart Leapard tops mixed with one of Codeglues Golden Flower leggings!
xX-SLYF3R-Xx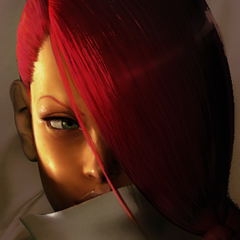 Offline
Re: PS3 Home: The Ladies Fashion Runway
Lovely photo shoots everyone! Wow Raven thats an awesome photo shoot! That girl is on fire! Roberta I love how you incorparated the new makeup colors with your outfit! Excellant! Miss Major I adore those shoes and glasses! Welcome back Jo! That photo shoot is so elegant!