Reply
Topic Options
Mark Topic as New

Mark Topic as Read

Float this Topic for Current User

Bookmark

Subscribe
Re: PS3 Home: The Ladies Fashion Runway
I had some fun with the new photo stuff from Granzella and the new active item for your apartment that allows you to do some cool poses. So these are the pics I took - thought it would be fun to share.
Just added the last one because it looked like my avatar fell asleep xD
Re: PS3 Home: The Ladies Fashion Runway
[ Edited ]

Thanks Joanna cool combos your wearing! Hello ladies wonderful shoots everybody!
Major we must be thinking alike with swimsuits and earrings
.
Location : MOUNT OLYMPUS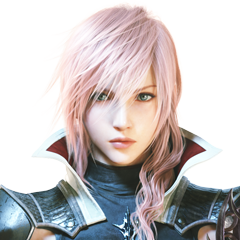 Offline
Re: PS3 Home: The Ladies Fashion Runway
[ Edited ]
Very nice shoot sazzrah! Hope you'll share more with everyone.
And BK that top pic is simply going to start heart palpitations for some! LoL. I have the silver version of that in Japan and I got a couple Lamé suits today – one for Joanna and one for Claire.
And Echo's Eternal those bunny slippers are super! Love the combos too. Hope you'll continue to share fits here as well. Welcome to the Runway. Love your shoots too Miss M.
And for those who may not have seen these new outfits released in Japan today. Granzella is simply putting out so much neat content I think I'm going to got broke when it all gets here.
I've also been very busy with RE6 so I need to spend some time on Home shooting some of the new outfits. Can't all be zombies and not fashion. I'll also try and get this weeks content update up as soon as Carla gets it done at yourpshome.net.
And we should be seeing these Nurses outfits soon here given they released in the EU this morning. Siren nurses are going to have some serious competition.
xX-SLYF3R-Xx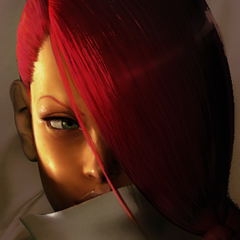 Offline
Re: PS3 Home: The Ladies Fashion Runway
Aloha Fashionistas!
Long time no see! I do check in reguarly and I must say all the photoshoots are pretty amazing! The amount of new content for the ladies is just tremendous! Keep up the amazing work ladies!
I really love the Heavy Water Pin Ups 2.0 released this week in x7! I love that its also available as separates too. This little shoot is off the sexy assassin full body ( just one shot ) and of the army green separates with a Granzella combo. I hope you like it.
Sexy Assassin Full Body ..
Army Green Separates ..
Army Green w/ Granzella Short Shorts ..
Re: PS3 Home: The Ladies Fashion Runway
Hello Home community, long time no see. I do check the boards pretty regularly but i don't post too often. I'll start posting more often in the future. I did a photoshoot with the newly released diamond dancer bottoms from x7 and thought i would share. I hope you enjoy this photo set and lets have a lets have a fun and drama free Home experience. - Below you'll see in the pics the following items used : Disco Ball Bra - Sony,Diamond Dancer Bottoms - Sony, Bombshell Heels - Silver - Lockwood, Mirror Heels - Sony, Chignon Hair Style - Granzella, Raver Bracelets - Glowing Bands - Konami, Beautiful Eyes: Normal - Emerald Green - Granzella.
I never try anything, i just do it, wanna try me?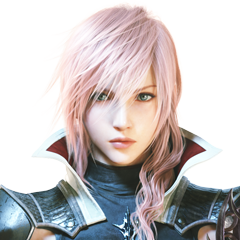 Offline
Re: PS3 Home: The Ladies Fashion Runway
Morning everyone!
Been super busy playing Resident Evil 6. Love the game and it's so much fun playing co-op with friends. I can see where getting a platinum in this one is going to take quite some time. I'm playing Sherry and Jakes levels now and just need to finish chapter 5. Finding those emblems is also work.
I've also been busy collecting my fossils as well. Down to only needing 3 of those. The Mysterious Lady should be here soon and hopefully she'll be nice to give me at least one on the 17th.
And wonderful shoots Michelle and Kim. Love the Diamond Hot Pants and that combo is awesome. I also love the Bomber girl separates and those Granzella shorts really go very nicely with the bomber girl top. I got the Sexy Assassin – maroon and black – separates and have the reverse orange full body. I'll try and get something shot with those soon.
This shoot is of the recently released Granzella Chinese dresses. I got the black and gold for Jo's account and Claire is wearing the red. I think the blue is awesome as well. I shot this at a friends – thank you Ixarix – Granzella Tea Room space in Japan. I simply love that space and can't wait for it to come to North America.
I'll try and get the content update up soon for this week.
Have a lookie see!
**hugs**
Joanna
___
Additional images of this Photoshoot are at Joanna's Photostream on Flickr.
Joanna Dark on Twitter
Joanna Dark on Facebook
Joanna Dark on Google Plus
MissJoannaDark on YouTube
Re: PS3 Home: The Ladies Fashion Runway
Hi everyone! Where I live it's been getting colder and colder as each day passes. I made this combination up a while ago, but decided I wanted to do a photo shoot since the attire seemed fitting for the Fall. I'm wearing the striped sweater by Wrangler, Billabong black mini skirt, and the white version of the Lockwood wedge boots. Oh and the hair came in the Granzella sexy military bundle. I think many of us can agree the hair is adorable! Anywho, here ya go!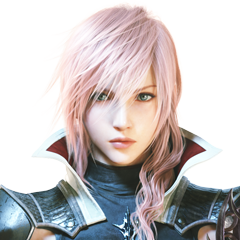 Offline
Re: PS3 Home: The Ladies Fashion Runway
[ Edited ]
---

bkbv wrote:


Very nice Joanna! I bought the black one also, those dresses are so pretty. Welcome back Sly! Great shoots everyone.





---
Yes it's nice to see Kim return. She has been trophy hunting although she tells me all the time she doesn't know what a trophy is. Would you believe that? Humm. I wish she'd spend more time with us and not be such a lurker!
Seriously I'd post her trophy card just to show you she really has quite a few of them. Some of them are platinums too.
I've got a shoot coming soon. I finished my run though Resident Evil on Veteran. I actually played quite a bit of it co-op with Kimilicious. Off to professional. That is going to be an adventure.
And Miss M. Love your fit and shoot!
And coming this week from Granzella