Reply
Topic Options
Mark Topic as New

Mark Topic as Read

Float this Topic for Current User

Bookmark

Subscribe
Highlighted
Re: PS3 Home: The Ladies Fashion Runway
[ Edited ]
Howdy do! This isn't really a photo shoot. It's just a couple of snapshots of the new Feline Fine heels by LKWD (x7). They're very cute! Especially the paw print on the bottom. Nice detail LKWD! I have a photo shoot of the new Sexy Chain One Piece by Granzella on my Flickr account. I might post it up on here tomorrow, if not then this weekend. Keep up the great work everyone!
Re: PS3 Home: The Ladies Fashion Runway
[ Edited ]
Major that's a great combination! And I love those shoes, I pick up a pair too! So cute with that paw print on the bottom.
Hello ladies
awesome shoots EVERYBODY! Enjoying a relaxing getaway in the tropics with Hoya.
Location : ESPACE TROPICAL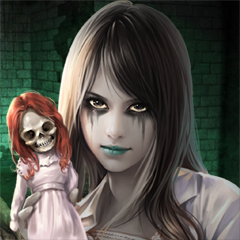 Offline
Re: PS3 Home: The Ladies Fashion Runway
[ Edited ]
Hello again! I was gonna post these yesterday on my birthday, but i figured that they weren't good enough. Anyway, I know this is a little early in the month for this but I feel like I wanted to show these off now, so if people like it, it would make me much happier! I'm getting less nervous posting here now, but anyway, here is what I got to offer:
Here is another one:
This is another one that's really scary:
Here's another one, hehehe:
Here is the last one:
Hopefully these will be good enough for everyone to see.
By the way here is what I used:
Devil Horns - Mass Media
Black flare pants with red belt - Threads
Laura's vampire eyes - Konami
Felieia feline's cat nails - Lockwood
Ella Vamp Pire Shoes - Lockwood
Spider Web top - Threads
Thanks for taking interest, everyone.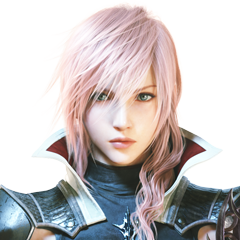 Offline
Re: PS3 Home: The Ladies Fashion Runway
[ Edited ]
Very nice Rob!
And that mat is something I need to get. I haven't gotten any of the Palace items quite yet. Loving your shoot Bk and I love those shoes Miss M. I'll probably end of getting them on more then one account.
And I have the content update for the ladies from yourpshome.net for the week of October 3rd. Have a look!
http://stores.yourpshome.net/scea/scea-updates/3rd-october-2012-1477898544&narrowby=2
Re: PS3 Home: The Ladies Fashion Runway
Hi eveyone I'm so glad Joanna post the updates here I havent seen alot of the new stuff well shopping today
Im at the beach wearing the Silver and black string bikini sorry I havent been here in awhike but it feels good to be back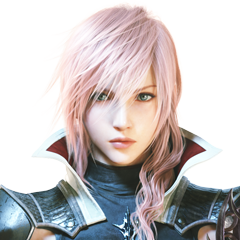 Offline
Re: PS3 Home: The Ladies Fashion Runway
Morning everyone!
Very nice Mika. I see you've found the photo booth over at the beach! Love your bikini. New swimsuits coming this week in Lamé versions only at the Glittering Sands personal space.
And it may be Fall but with a new beach in North America sorry but I need to spend some time there. I found this combo of Granzella's tube top with the Loot Leapard bikini bottom a lot of fun. Claire is wearing one of the Granzella tubes with the UFC short shorts. The shoes are from Lockwood.
Have a lookie see!
**hugs**
Joanna
____
Additional images of this Photoshoot are at Joanna's Photostream on Flickr.
Joanna Dark on Twitter
Joanna Dark on Facebook
Joanna Dark on Google Plus
MissJoannaDark on YouTube
xX-SLYF3R-Xx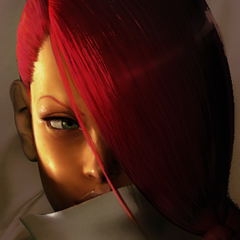 Offline
Re: PS3 Home: The Ladies Fashion Runway
Here's my photo shoot of the Sexy Chain One Piece by Granzella! I was too tired to post it up after work last night... I really love the Granzella photo booth! It gives a whole fun, new way to take pictures. And really 10 Gz tickets for $0.99 is a good deal at 20 minutes per ticket. The new versions of the swimsuits coming out this week look nice. I don't know if I'll get any. I'll have to hop on over to someones space to take a look. Anyways, enjoy!
Re: PS3 Home: The Ladies Fashion Runway
Hi all. Here is my main costume that I wear around Home. It's my first time taking pictures too, which was quite a challenge; I'm not so photogenic even in virtual worlds. I absolutely love the bunny slippers, they are the best free item I've found so far. If anyone has any suggestions for improving my outfit please comment. Thank you.
Re: PS3 Home: The Ladies Fashion Runway
Yes Joanna your right that leopard top is a must have love your style hun and those sexy white heels guess I'll explore some outfits with those awesome as ever ladies great job and boys do see us here