Reply
Topic Options
Mark Topic as New

Mark Topic as Read

Float this Topic for Current User

Bookmark

Subscribe
Highlighted
xX-SLYF3R-Xx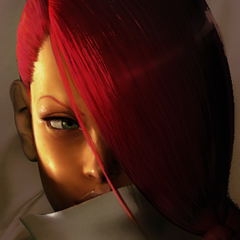 Offline
Re: PS3 Home: The Ladies Fashion Runway
Aloha LFR Ladies
What A Week With E3 And All The Amazing Game Debuts And Trailers .. My Goodness
Awesome Photoshoots Everyone .. Oh Yeah! Loving It!
I Got A Photoshoot Which I Shot At Nightlife Apartment .. Its A Pretty Neat Space With The Runway And Dance Floor .. Too Bad There Isn't Any Built In Music But That Can Be Fixed With One Of The Brimstone Dancers I Paired Up Lockwood's Drey Top With Green Ruffle Skirt And Green Wedges
I Hope You Like It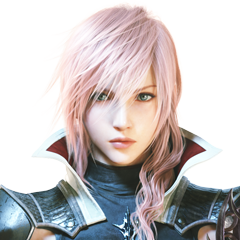 Offline
Re: PS3 Home: The Ladies Fashion Runway
Hiya! Hola!
Love the shoot Kimmy. You da best!
I have that shoot together. This one is of the Lockwood Rogue Brigandine costume from the preview of they Mercia game coming this Summer. We should have the demo in the E3 booth tomorrow. One can hope there will be some neat rewards. I simply love some of the ones we've gotten this year.
The hair is from one of the recent anime releases with Claire as a red head and Joanna as a blonde. I shot this over at Magic The Gathering. I hadn't been there for awhile and forgot just how nice a space it is. Shame is doesn't appear to have been updated since it's initial release. I still believe if they had released Magic the card game as a part of the space it would be very popular still.
Have a look see! Hope you likey!
**hugs**
Joanna
____
Additional images of this photoshoot are at Joanna's Photostream on Flickr.
Joanna Dark on Twitter
Joanna Dark on Facebook
Joanna Dark on Google Plus
MissJoannaDark on YouTube
Re: PS3 Home: The Ladies Fashion Runway
Yayyy Jo posted! Love your new hair Jo. It goes perfectly with that rogue outfit. Love the detail. How many pts do you get when you wear it to crush eggs? Love that hair on you Slyah! Aww I see that you didn't get that room as a club. I wanted to see it so badddd. Love that runway! Lovely pics everyone! I'm just up cuz my kids have yet to go to bed and they woke me up.
xX-SLYF3R-Xx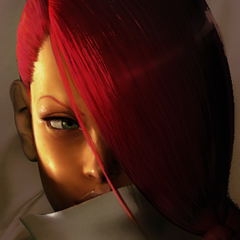 Offline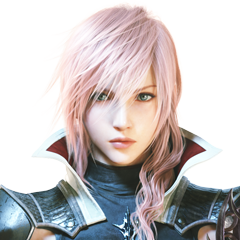 Offline
Re: PS3 Home: The Ladies Fashion Runway
Nice Kim and Miss J!
Got to love the Booth Babe outfit from Lockwood. I was busy getting it on all my alternate accounts. LoL. Love the fits and thank you for sharing!
The Mercia Demo is up and running again if you haven't tried it yet. That costume is pretty neat as well. I've got a photoshoot together but need to finish working on images.
In the meantime I have the content update from yourpshome.net for the ladies. Have a look. Remember to click the pic to enlarge the image. I wish the Raver Costumes came as separated. Not really interested personally in the full bodies. I understand each one comes with a different dance.
http://stores.yourpshome.net/scea/scea-updates/7th-june-2012
Have a look!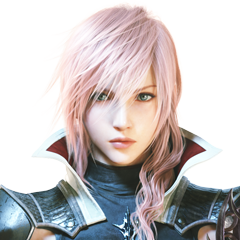 Offline
Re: PS3 Home: The Ladies Fashion Runway
[ Edited ]
Morning everyone!
Pretty much have all the E3 done. The amount of rewards we got for that is amazing. Not like I'll use them all but still some are very nice including some of the neat companions we got. I love the Little Big Planet and Sly Cooper companions.
Anyhoo I have another shoot. These are Fantasy outfits I put together for an upcoming PSTalent Rich Girls Fashion Show with a couple of friends – twins as they are called – who are very fashionable and love to dress alike. I've been trying to get them to post their fits here but no luck just yet.
Flo and Miki if you're reading this!
This is a combination of the Elf Fantasy, Leather Bikini and the Assassin's Creed Hoodie. Weapons are from the Peakvox space and the Ninja costumes sold as separates. This was shot at the new Cathedral Open House. I simply love that space and hope they at least have a clubhouse option given a space that big is really a waste if only 12 people can access it at one time.
Have a lookie see! Hope you likey!
**hugs**
Joanna
___
Assassin's at the Cathedral