Reply
Topic Options
Mark Topic as New

Mark Topic as Read

Float this Topic for Current User

Bookmark

Subscribe
Highlighted
viral-infected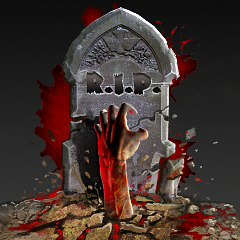 Offline
---

LightningEmotion wrote:


---

Synkari wrote:


King, this is an excerpt from "Effects of VIrtual Worlds". So read:

"After game play was over, these effects lingered on into real life. This is evidence that avatars can deeply psychologically affect us and perhaps even alter our personalities."

So even though it's a virtual world, the people in it are very real. Anything you do can have signaificant and lasting consequences. A good behavior rule to follow is that if you wouldn't do it in real life, then don't do it on Home.

---

I had no idea of the harsh realities of internet "bullying". All this time I've been obsessing about problems like men in southeastern Asia being executed by their government for being able to read (or wearing eyeglasses) or women in the Middle East having their bodies mutilated for staring in the direction of a male who isn't morbidly obese/old. Wow, you've really opened up my eyes, man.

Someone should really tell those people living in the third-world countries to really suck it up and stop whining. The people in the comfortable, developed nations have bigger problems to deal with..like the "psychological consequental effects" of trolls over the internet.

We sure have it hard, guys ... Now if you'll excuse me. I have to put my feet up in on my ottoman in my warm house (thats electric powered) and eat some FDA-inspected (thank god, I'm not eating poison) cookies while using a computer that can access the internet whilst being able to read and safe from people trying to kill me and take my belongings due to the police force in my town. Y'know.. the same things that apparently all people have around the world..

I'm sure these kids are worried about trolls making fun of their house being destroyed on the internet right now

---
It's called cyberbu//ying. Get it right.
Complete global saturation.
---

LightningEmotion wrote:


---

Synkari wrote:


King, this is an excerpt from "Effects of VIrtual Worlds". So read:

"After game play was over, these effects lingered on into real life. This is evidence that avatars can deeply psychologically affect us and perhaps even alter our personalities."

So even though it's a virtual world, the people in it are very real. Anything you do can have signaificant and lasting consequences. A good behavior rule to follow is that if you wouldn't do it in real life, then don't do it on Home.

---

I had no idea of the harsh realities of internet "bullying". All this time I've been obsessing about problems like men in southeastern Asia being executed by their government for being able to read (or wearing eyeglasses) or women in the Middle East having their bodies mutilated for staring in the direction of a male who isn't morbidly obese/old. Wow, you've really opened up my eyes, man.

Someone should really tell those people living in the third-world countries to really suck it up and stop whining. The people in the comfortable, developed nations have bigger problems to deal with..like the "psychological consequental effects" of trolls over the internet.

We sure have it hard, guys ... Now if you'll excuse me. I have to put my feet up in on my ottoman in my warm house (thats electric powered) and eat some FDA-inspected (thank god, I'm not eating poison) cookies while using a computer that can access the internet whilst being able to read and safe from people trying to kill me and take my belongings due to the police force in my town. Y'know.. the same things that apparently all people have around the world..

I'm sure these kids are worried about trolls making fun of their house being destroyed on the internet right now

---
Lightning, is that you in this picture?
Phantom_Outlaws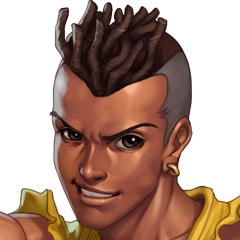 Offline
i use female and male avatars, and i even use "I'm Really A Dude" over my female avatars head, (by way of my clubs name) and they still try to talk to me. even being honest with them that i'm really a guy doesn't matter...they ARE that hard up over pixels.
which brings me to...i think there is some disconnect with some people who can't tell the difference between online personas and real life. some guys, all they see is that female avatar and it gets them riled up. i remember asking a guy does he go to the mall and walk up to girls in real life, and ask for their names and phone numbers to perhaps go out on a date instead of chasing around avatars on an online social game...he replied no of course. i was like, well at least in real life you can actually make human contact. which it seems social media has made some people more comfortable to be idiots and socially inept.
i usually block/ignore them or try going to another server. i don't engage in any conversation, and usually when they get no attention, period, they eventually move on. creeps and trolls crave attention. just don't give in to them. them taking pictures of your avatar is just that, it's your avatar. when i notice someone taking a pic of my avatar, i usually have fun with it and see how desperate they are for that picture. which is why i love LMO's. the booster ones where they are way faster than regular avatars, the "creepers" i've encountered are usually new users (assuming) and they rather not waste time trying to chase me. it's kinda fun seeing them that desperate for a picture.
not saying anyone should do what i do, it is truly best to ignore them, but i'm the type that doesn't take Home seriously so...
hope all works out for you and try to enjoy Home as much as you can. no matter what, there will always be trolls and creepers.
life is short, don't take too much of what goes on in Home too seriously.
good luck.
"human contact is awesome, try it sometimes"
Tranny_Got_Swag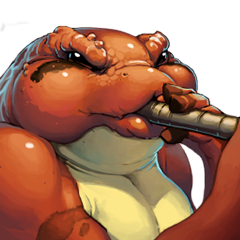 Offline
O.0....
Your 1st and ONLY 2-Time 2013 Digital Lesuire's Queen Of War!!~~

Never ask questions you don't wanna know da answers to!!~~


You don't have 2 love me,You don't even have 2 like me, But you WILL Respect me!!~~

Loved by few, Hated by many, Respected by All!!~~

The Fear of Death, is far greater then Death itself,
The Fear of the Unknown is the greatest fear of them all!!

The Undertaker!!~~
DJ_Tiffany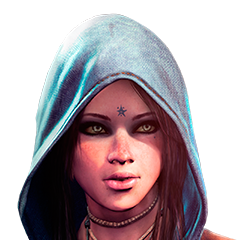 Offline
Re: PS Home Creeps
[ Edited ]
This is great funny topic, LoL!!! I guess maybe because I've been around this so long, it doesn't bother me. As long as their not using vulgar and degrading language towards me, I'm cool with it. I'll even pose for a pic if you ask, LoL! I do sometimes wonder what they are doing with those pics tho, LMBO!!!
Tranny_Got_Swag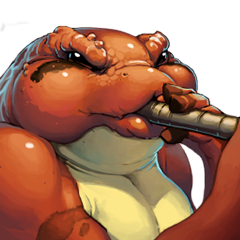 Offline
Tranny would ponder a guess as to what some of those people do with such pics but that would result in a deleted post as well as a possible warning from a forum moderator.
O.O
Your 1st and ONLY 2-Time 2013 Digital Lesuire's Queen Of War!!~~

Never ask questions you don't wanna know da answers to!!~~


You don't have 2 love me,You don't even have 2 like me, But you WILL Respect me!!~~

Loved by few, Hated by many, Respected by All!!~~

The Fear of Death, is far greater then Death itself,
The Fear of the Unknown is the greatest fear of them all!!

The Undertaker!!~~
HAWEYEMIHAWK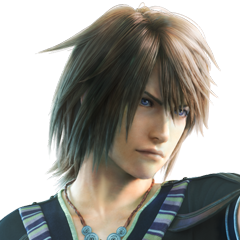 Offline