Reply
Topic Options
Mark Topic as New

Mark Topic as Read

Float this Topic for Current User

Bookmark

Subscribe
Highlighted
10 replies 422 views Edited Aug 7, 2012
I enjoy PS HOME, but i can't go anywhere without being harassed. like every guy runs up to me & immediately start saying things like hello sexy.... can i see your picture? can i see you naked on cam?. 95% of the guys that behave like that are noobs. most guys with bought clothing don't behave like that, though some do. do to nasty messages . i i set my messages to friends only. from the account settings. same as friends request. i mostly stay in my personal space or club. i would like to play the granzella's fossil game in peace. US &EU home are the worst for behavior wise. JP HOME people are way more respectful. don't get me wrong, every now & then you get harassed by someone. but its nothing like US &EU HOME. i do think sony should be way more strict when it comes to this. oh i almost forgot, FAM members that think their a PS HOME Gang. all they do is fight by typing words to othe FAM members. i see this mostly at the playground lounge. they use bad words trying to insult other FAM members. i can't type the words they use.. its not appropriate. i just hope HOME gets a clean up. PS HOME is a family friendly place.
Aug 8, 2012
Veronica : I am offended by all offensive language, and abusive and harassing behavior. As a Home member, I feel that without oversight and moderation; Home would become the Wild West of abusive behavior.

Sony has two basic rules. "Keep it Clean, and "Respect Others". The users whom act abusively in order to have "fun", are simply ruining the enjoyment of many users, as you have found out.
To a degree, this behavior will never change. It would not be so rampant though, if Moderation stepped up the program, and taught abusers 'some manners".
Some will go away if you do not respond. Some will never go away. Never run, abusers love this afirmation of their attention on you.
Find out what response to Chester the Molester is comfortable for you, allowing you to enjoy your time on Home, even knowing that abuse is a part of the experience.
WIll you politely ask the abuser by name, to stop whatever abuse they are doing, and if they don't, report them. Then put them on ignore?
Silently report, then put them on Ignore?
Run, just to out find they are right behind you ?
Leave the Space, and try to find another Server, or leave the Space, and go to a different Space ? Just to find that Chester's brother Fester the Molester is there waiting for you.
Experience on Home should enable you to find the method that allows you to enjoy your time on Home.
I have a lot of fun on Home, and have met a lot of very good people.
I do not tolerate abuse.
I do not engage in verbal assaults, even in defense of myself or friends.
I act better than the people I am reporting.
Welcome to Home, Veronica. I hope you find that you can have many good times, while not giving in to anger, dejection, and fear caused by the few bad apples.

Re: PS HOME:behavior
[ Edited ]
Aug 8, 2012
---

Jersquall wrote:


Hello, Veronica-Omushir

If they persist let them know that you are pregnant with your 6th child then click on their avatar and select ignore.

Welcome to the forums.

Enjoy your day.

---
I'm sorry, but that has to be the funniest thing I have read all night!!! XD
Treasure Hunter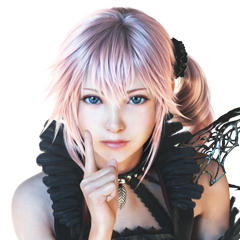 Registered: 07/04/2011
Offline
6276 posts
Aug 8, 2012
Home is a social network, and just like any other social network. You will get scumbags, and people who just don't follow rules.
Mods can't be everywhere 24/7, so it's hard enforce rule and crack down on a lot of the harassers on there.
Of course, you have the option to put them on ignore and walk away.
But none the less, Home will always have harassers.
All you can really do is report, and move on and enjoy Home.
Re: PS HOME:behavior
[ Edited ]
Aug 8, 2012
Sorry to hear your having this kind of problems here. As soon as they see your name Veronica the animals get crazy. Most women I know use generic names to throw them off the scent. This has always been a problem here and it will never end. Until they do what Japan Home does here. Life would be a lot more easier for women.
JP Home has a zero tolerance policy. Bans are handed out more quickly for these kinds of harassers. You said you have problems in JP Home. 99.99% of the time in Japan the trolls are actually from here or EU. They find out very quickly just how bad of idea it was to try that nonsense there. They have a lot more mods there then we do. So action is always taken very quickly. The gaijin are permabanned on the spot.
I only have one piece of advice. Ignore them at all times. As soon as they get near you block and mute them. As soon as they see there getting to you they will never stop. So just don't ever let them know they are bothering you...
AlphaZone4.com
|
Home Item Database
Schlachlen-Haus fünf ................................
I Only Post Everything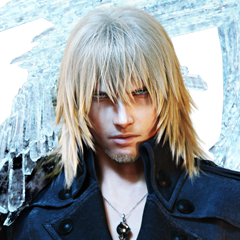 Registered: 07/08/2012
Offline
1231 posts
Aug 8, 2012
Well veronica some ppl have a hard time than others. just yesterday i saw a fight at the bar. Didnt seem serious, but it was very heated. For reasons i came up with this one person didnt care. just didnt care at all. to him he was having fun and the people around him just like him so it didnt matter. Id say ignore if it really bothers you what people say. Some ppl are not that bad if you get to know them.


What is a man? (Just look above)... "The ultimate measures of a man is not where he stands in moments of comfort but where he stands at times of challenge and controversy".
Aug 8, 2012
Hello Veronica,
I always tell people that Home is like real life, there are tones of crazy people out there and sometimes you need to have thick skin. I hope they haven't ruined your experience, I try and look past the one con and focus on all the positives home has to offer. I hope they you don't let them ruin your home experience.
Aug 8, 2012
Use the ignore feature!
Home is attached to the PS3, so a lot of people access it with the notion that it's just another game to mess around in. So you get a lot of people that act a bit odd. They're not bad people, they're just unaccustomed to online play beyond shooting other people in the face.
Aug 8, 2012
I hope you do realize that by asking for tougher enforcement or harsher rules you are asking that Sony monitor your own actions closer as well.Most ppl that ask for this type of thing act quite surprised when they themselves are banned but it was only something they themselves asked for.Maybe you just care too much about how others behave towards you,don't let others ruin your fun.If these "Fam's" are truly harming you,not just "offending" you,then report them but if they are just annoying you then you should realize that Sony aren't the "thought police".You have a perfectly functioning ignore feature,maybe you should use it instead of asking for Sony to ban ppl that annoy you because I will guarantee you that if Sony starts banning ppl based on how "annoying" they are there will be very few ppl in Home.
Vae Victis