Reply
Topic Options
Mark Topic as New

Mark Topic as Read

Float this Topic for Current User

Bookmark

Subscribe
Highlighted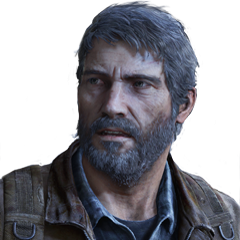 Offline
Re: [POLL Feedback Thread] Peakvox Labs
[ Edited ]
---

Jinx-Wolf wrote:


Very Satisfied!

Extremely fun content, and lots of stuff to do. I've already spent hours in the space, and can't wait to go back and experience more. I can only hope to see more spaces like this in the future and/or they continue to evolve this one. Absolutely amazing.

If I had to pick something I was disappointed in, it would be the ticket system. Obviously they want to make it harder for you to obtain tickets, because they want your money, but they could have provided more ways to get Free tickets than just waiting every 30 minutes or provided unlimited access as Loki6669 pointed out.

Also:

10 Tickets: 0.99

20 Tickets: 1.99

30 Tickets: 2.99

REALLY!? c'mon now...

---
Anyways, I like the space. Really cool place to hang out, lots of minigames and free rewards. Keep it up O-Two
Re: [POLL Feedback Thread] Peakvox Labs
I don't care for games like this and I don't like to buy tickets. I never bought tickets for Midway which was fun to hang around in.
However, in there early in the morning I wondered around and had fun even though the games I tried with the free ticket (got more than one) I was hopelessly lost at playing.
I get it that people like it and see why and while I won't be spending money there and probably won't visit after a few more times, I gave it a Satisfied rating because of the good time I had there.
Got some nice rewards which I had seen before too which I had admired.
In memory of Jody Westover and all those who fight or have fought cancer
Re: [POLL Feedback Thread] Peakvox Labs
i agree great place! but also agree tickets are way way over priced im sure they would make alot more money off of them if they were more reasonably priced like midway, $0.10 a ticket seems very over priced considering the games are all pretty short and all have a learning curve to them.
Re: [POLL Feedback Thread] Peakvox Labs
I been a big Fan of Peakvox for years now... So seeing it in NA home was very nice... One thing was a disapointment is it's not the CURRENT version of Peakvox that has more PRIZES and GAMES to play....
Arrgg!
Otherwise....
SHAME on SONY for making us HOMEless by Closing our PS HOME!