Reply
Topic Options
Mark Topic as New

Mark Topic as Read

Float this Topic for Current User

Bookmark

Subscribe
Highlighted
[POLL Feedback Thread] MyGym
24 replies 512 views Edited Apr 17, 2013
Here's the official comment thread for MyGym collection from VEEMEE poll. If you're familiar with the content and voted in the official poll, we welcome your additional feedback.
*First, please go vote in the official Poll in Home General at the bottom right if you are familiar with the content, then leave your comments here.
thanks!
Uncharted Territory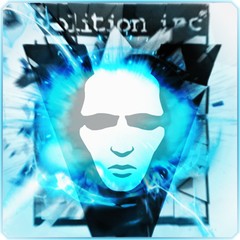 Registered: 04/17/2011
Offline
1157 posts
Re: [POLL Feedback Thread] MyGym
[ Edited ]
Apr 17, 2013
The buttons on the LCD readout are small, and players are required to press one within 2 seconds of starting the game. It would help if the HUD were retooled with a bigger readout and color coded button icons.
The animations are nice and the price is fair. There's a handful of bland rewareds as well as a couple LMOs.
Most people don't seem very pleased with the high memory usage. Several owners were upset to discover they could only train once per day.
I tried each machine at a friend's space. It seems guests can't save progress or earn rewards, which is disappointing.
It's another daily chore to do on Home, and a fairly tedious one at that.
No thanks.
Re: [POLL Feedback Thread] MyGym
Apr 18, 2013
Shinra Executive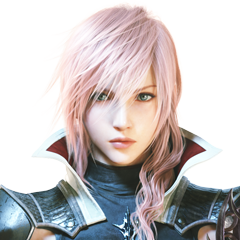 Registered: 05/22/2009
Offline
29271 posts
Re: [POLL Feedback Thread] MyGym
[ Edited ]
Apr 18, 2013
66 slots for 3 machines is really asking a lot of users to sacrifice to place them in any personal space. I just can't see spending money on active items that require that.
I didn't come close to purchasing these. I would however enjoy some animated exercise equipment for fun that uses 3 or possibly 4 slots. I have 2 Lockwood exercise bikes as ornaments in my bathroom at my Paris Penthouse. I would love to be able to have fun actually peddling on them.
After all we need to stay slim an trim given all the bikini's we own. We wouldn't want to get a bit flabby now would we?
Re: [POLL Feedback Thread] MyGym
Apr 18, 2013
---

X-MsLiZa-X wrote:


---

StardustChampion wrote:


It's another daily chore to do on Home, and a fairly tedious one at that.

---

Yep.

The act of "exercising" in Home while sitting on your arse in front of the TV is so sadly ironic.

---
*Looks at treadmill in PSHome......turns off PS3, jumps down two flights of stairs, enters garage and uses real treadmill*
The Flying Grayson, Nightwing, Robin, They were about more than fight moves. They were about inspiration, comfort, trust, family. I gave that up to become a spy. a Spider man; A Tsuchigumo. I have changed.
But I'll Always be D. Grayson
N52 Grayson 6
Re: [POLL Feedback Thread] MyGym
[ Edited ]
Apr 18, 2013
I can't vote anything other then neutral. I want to say disatisfied, but it's something else to do...it's not TOO abysmal...it doesn't let friends earn rewards, but also doesn't mislead you into thinking they can...the rewards are "meh"...not horrible and I'd actually use them (mainly the 2 LMOs) but the sheer amount of grinding that needs to be done makes it annoying.
I'm normally very impatient with this sort of thing, but there's no way I'm buying tokens for it. It's not worth it. So it's OK as a daily and will last quite a while.
As for the slots, it's not an issue for me considering all the horrible, undecoratable apartments I wish I could get rid of. It's easy enough to just stick them in there. I consider these more of a game rather then a decoration, and would in no way base my decorating around these or incorporate them in my decorating. If people look at it that way, the slots become less of an issue. But that's just my opinion.
I normally hate things with large slots too, but only if it conflicts with the item's use in decorating. For example, with people making an arcade, Los Penguini Brothers and Espionage 9 would be fantastic. But they take up a totally stupid and unreasonable amount of slots and thus can't be used.
With that said, I do hope the slots can be lowered, as there's really no excuse for these outrageous slots anymore. Also, make it easier for people to earn tokenns. I can't really forsee anyone buying tokens for this. I could be wrong, but it just seems really ridiculous and something not many would go for. We should be able to go up a level, or at least a half level, per day, per machine.
Re: [POLL Feedback Thread] MyGym
[ Edited ]
Apr 18, 2013
I like it..but I hate how much memory it eats into.
66 slots is waaaaaaaaaaaaaaaaaaay too much.
The price is somewhat reasonable for the bundle but the rewards arent worth bringing out the conffetti and balloons for.
Everytime I think about this bundle from now on the stain of its high memory usage will overshadow the experience.
Keyblade Wielder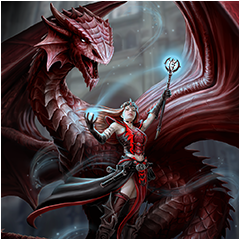 Registered: 04/07/2009
Offline
5755 posts
Fender Bender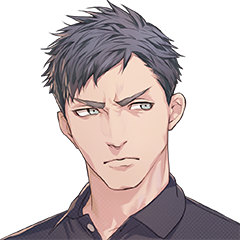 Registered: 01/21/2012
Offline
3413 posts
Re: [POLL Feedback Thread] MyGym
Apr 20, 2013
Making exercise equpiment for your avatar to exercise is not the best way to go at all on Home. Now I give it credit that the actual product itself is pretty ok bu tmaking it daily for you to do makes you question if your avatar is working out, why are you sitting on your butt on your comfy plush couch watching him or her.
Pretty bad case of irony