Reply
Topic Options
Mark Topic as New

Mark Topic as Read

Float this Topic for Current User

Bookmark

Subscribe
Highlighted
Re: [POLL Feedback Thread] MiniKarts
These should have been a single speed at max (fastest possible) speed instead of "hold square to boost". Please stop making these "hold square" LMOs in general.
Either make them a single speed at the fastest possible speed home allows, or tap square ONCE to achieve max speed. I don't buy hold square LMOs from any devs at this point.
I like the many color options (always love to see orange available) but I won't be buying these due to the hold square nonsense. Also, I had purchased a ring bike in the past and even holding square it was much too slow, and judging from the other comments here these seem to have the same issue.
Re: [POLL Feedback Thread] MiniKarts
I like these ALOT!..bought the bundle and am happy i did,they are perfect for the new park space to run around and do the tasks,I'm glad i bought the bundle for all the diffrent colors,they work with so many outfits,love to color co ordinate them,the detail is good,the colors are vibrant and rich,love the design,OH..and MAGS..not spokes..lol..and absolutely love the raised white letter tires,thats the way it should look,if we can get a few bikes with raised white letter tires and a few cars too that would be awsome..I voted very satisfied cause i'll get alot of use out of these,cant wait to see what they do net in this dept..THX guy's...good stuff!...
Old Gamers Don't Die... They Re Spawn...
ALIEN-gunner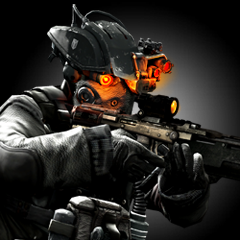 Offline
Re: [POLL Feedback Thread] MiniKarts
[ Edited ]
DO NOT buy these karts. I made the mistake of trusting Atom Republic again thinking they could not mess up such a simple design as a mini kart yet they did. ALL of the animations of these karts do not show to other users. Only the owners can see them and this also includes the spinning tires.
If other companies can make their wheels spin that other uses can see then AR has no excuse for their mistakes. These karts look absolutely ridiculous when the wheels don't spin.
I am completely disatisfied that I spent 4 dollars on something that does not work and I want a refund.
ジャーマン ・ウォリア
Hazgazemos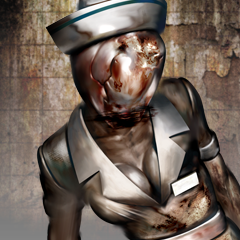 Offline
Re: [POLL Feedback Thread] MiniKarts
[ Edited ]
I'm neutral on these carts. The Dr. Pepper lmo reward moves faster when you press square. for $3.99 I am not too impressed. I might have liked it more if I could shoot turtle shells and throw banana peels.