Reply
Topic Options
Mark Topic as New

Mark Topic as Read

Float this Topic for Current User

Bookmark

Subscribe
Highlighted
[POLL Feedback Thread] Lockwood's Halloween Goodies
7 replies 362 views Edited Oct 10, 2012
Here's the official comment thread for the poll on the new Halloween-themed virtual items from Lockwood. If you're familiar with the content and voted in the official poll, we welcome your additional feedback.
*First, please go vote in the official Poll in Home General at the top right if you are familiar with the content, then leave your comments here.
Thanks!
Re: [POLL Feedback Thread] Lockwood's Halloween Goodies
Oct 10, 2012
They are okay. I got the hair item that looks like Jim Carrey's hair from Ace Ventura: Pet Detective. I tried making a costume from it but I can't find any good pants to go with it. You think you could make me some Ace Ventura pants lockwood? lol
Re: [POLL Feedback Thread] Lockwood's Halloween Goodies
Oct 11, 2012
Didnt care for the male outfits but the Ghoul outfit is pretty cool.

Who Are the Playstation MVPs?
|
MVPs Terms and Conditions
|
PS Vita News
|
PS4 News
|
Follow me on Twitter
Re: [POLL Feedback Thread] Lockwood's Halloween Goodies
[ Edited ]
Oct 12, 2012
...I think the stuff is GREAT! ...Lockwood NVR lets us down ...I mean get real, how many others on home hav offered u SO much free stuff at one time, that ur shopping cart is FULL at chk out!! ...and it doesnt cost u a dime? ... Fo Freeeeeeee? ...comm'on!! lol
...Lockwood ROCKS!! ...their stuff is always way cool and decently priced ...i dont think u guys give the credit where it shuld be given ...maybe u dont like everything or anything for that matter that they put out on this update ...but u kno as well as i do they will more than make up for it with their next ...I was disappointed we culdnt buy the pretty light up punkins that were in the showroom, and the light up house statues on the stage with Vinnie and Minnie and the corn stalks lol ...I WANT IT ALL!! lol ...but as far as all the other goodies i think its great!!
...The bra wasnt Lockwoods idea but it is Genius ...I LUV the punkin bra!! lol ...TY Heavy Water for that!
...but hmmmmm, no Punkin Panties to go with it?? ...hint hint Lockwooooood ...Give us Punkin Panties!!! lol
...Keep up the good work guys and gals at Lockwood as far as im concerned u definetly stand above the rest!! ...Oh and i hav got a fantastic idea for Breast Cancer Awareness month next year ...som1 contact me, u wont b sorry
....Till next time
...Happy Home'in!
...kitt
xXpizzagirlXx
Hekseville Citizen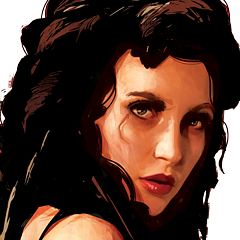 Registered: 09/25/2011
Offline
165 posts
Re: [POLL Feedback Thread] Lockwood's Halloween Goodies
Oct 12, 2012
I totally agree. The fact that lockwood and loot care enough 2 put out free items all the time, besides having quality items 2 buy, is the reason they have staying power. People on home take notice of this and support them as companies. Very classy.