Reply
Topic Options
Mark Topic as New

Mark Topic as Read

Float this Topic for Current User

Bookmark

Subscribe
Highlighted
[POLL Feedback Thread] Lock-a-doodle
21 replies 747 views Edited Apr 17, 2013
Here's the official comment thread for Lock-a-doodle from Lockwood poll. If you're familiar with the content and voted in the official poll, we welcome your additional feedback.
*First, please go vote in the official Poll in Home General at the bottom right if you are familiar with the content, then leave your comments here.
Thanks!
Re: [POLL Feedback Thread] Lock-a-doodle
Apr 17, 2013
The price is way to high imo.
It should be mentioned that friends must purchase the game as well to be able to play before anyone buys it.
29.99 for the bundle is just ..wow.
Twitter- @ALEXELWAY7
Youtube - ALEXELWAY
KarateChampChad
Ghost of Sparta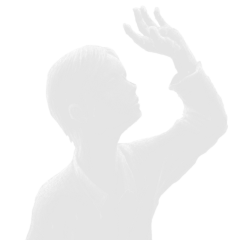 Registered: 02/03/2010
Offline
10662 posts
Re: [POLL Feedback Thread] Lock-a-doodle
Apr 17, 2013
This should be a fun read.
New PSN ID for PS4: Redd-Axel

Come check out my Twitch TV channel, will be streaming various PS4 games from time to time http://www.twitch.tv/reddaxel
Re: [POLL Feedback Thread] Lock-a-doodle
[ Edited ]
Apr 19, 2013
Not going to bother posting a detailed response in here when I've already devoted a topic to one of the most dismal abominations in Home's history. By comparison, this makes NML and Home Tycoon seem like Game of the Year material, and their VIP bundles seem like absolute bargains.
The main problem with this is not only can friends not play without purchasing their own, but there is absolutely no wording or any other notices indicating friends need their own prior to purchase. So it essentially relies on deceiving people into purchasing it, as the wording "Choose a word and doodle it for a friend to guess, or accept their challenge to guess something they've doodled." and "Create Doodles for your friends to guess" implies friends CAN play without a separate purchase.
Beyond very disatisfied. Not sure there's accurate/appropriate words I can use to describe how I feel about it besides that. It's the only time in 2 years I not only want a refund for something I purchased in Home, but I feel entitled to it due to the price and deceptive product description.
Also the rewards are horrible, and the game doesn't evenn function properly. Who wants to keep entering and re-entering the same space just to continue a game? (Problems exists with apt, club, and active item)
I am never supporting this developer or purchasing from them again. Obviously I understand devs needing to make money and normally don't mind rewards being owner only, but deceptive wording and crippling the "social" features of what's being touted as a "social game" is where I draw the line, especially at these absurd prices.
http://community.us.playstation.com/t5/PlayStation-Home/Lock-a-Doodle-WARNING-friends-cannot-play-un...
Re: [POLL Feedback Thread] Lock-a-doodle
[ Edited ]
Apr 18, 2013
Prices are too high.
Friend's can't play unless they own it as well (and there was no mention of this limitation in the item descriptions)
The active items use way too many slots, especially considering how few slots can be used in a space as it is.
Sony's PlayStation Home updated mission statement...
"Like it never happened"
- Stand for something better than mediocrity and don't disguise it as adequate, when clearly it is far from that to anyone willing to be objective and unbiased. -
Re: [POLL Feedback Thread] Lock-a-doodle
Apr 18, 2013
I voted Neutral
This space is nice in terms of the scenary and theme, but other than that I have to admit I am a bit disappointed.
I'm very upset that in order to play with a friend they also need to have the active item or space.
I was expecting this space to be quite interactive and fun in terms of playing with friends, but that expectation is sort of crushed now.
I also find the game play itself a bit lacking, there are'nt many features for drawing and you are very limited to what you can draw due to an ink limit wich basicly only allows you to draw to a point and then once out of ink, you can't do anything more with that picture.
Playing the game with other players is also difficult, because you have to draw pictures in order to start, but it never indicates you if no one has responded or once the other player is finished playing. So you basicly sit there wondering if you're ever going to get a response, and if not, you have to start a new picture all over again and wait again.
Re: [POLL Feedback Thread] Lock-a-doodle
Apr 18, 2013
as i said before , this isn't my sort of thing but after watching the video i was actually gonna give it a try . i was just about to login home to get the $29 bundle til i read tarazuma thread. it was so profound that as i read the thread i felt her pain. yes we understand that its a item for purchase however the lady in the vid explains EVERYTHING except that its owner only. its stuff like this that heavily diminishes lockwoods credibility . kudos on the gothic victorian stuff ( minus that NON victorian skirt ) though.
Re: [POLL Feedback Thread] Lock-a-doodle
Apr 18, 2013
---

EDEA_KRAMER wrote:


as i said before , this isn't my sort of thing but after watching the video i was actually gonna give it a try . i was just about to login home to get the $29 bundle til i read tarazuma thread. it was so profound that as i read the thread i felt her pain. yes we understand that its a item for purchase however the lady in the vid explains EVERYTHING except that its owner only. its stuff like this that heavily diminishes lockwoods credibility . kudos on the gothic victorian stuff ( minus that NON victorian skirt ) though.

---
What she said
EPIC FAIL
Lock-a-Doodle-Doodie