Reply
Topic Options
Mark Topic as New

Mark Topic as Read

Float this Topic for Current User

Bookmark

Subscribe
Highlighted
Re: [POLL Feedback Thread] Home Tycoon
I was also a bit disappointed at this game. I got some coins to get through the initial missions and I got through it in a day. I was hoping for things like manipulating land, Being able to buy more land (not just buying a new city) and being able to name your city and naming little suburbs of your city. (also naming streets etc) I haven't been able to build any big buildings yet so I am not sure how that will work out for me. I might go and buy the big expansion pack of coins so I can buy the packs to play more missions but I have already lost interest in a day for this game so I am not sure If I will or not.
I don't like the way you have to wait for workers to be available. I think you should be able to acquire workers even when you are not playing the game. I think there should be some way you could trade money for coins as you can trade coins for money. I know that will never happen probably but its worth mentioning. This game has been very glitchy although I know that is to be expected on the first day launch. I had times where I would be going back and forth and stuff I built was getting destroyed and other buildings were popping up that I never put there. I had to spend money and workers (that I acquired from my coins that I bought) to fix it. So those are "coins" lost I guess.
As far as rewards go... The ones you get for the initial first part of the game are okay. I hate that the hats they have always make you look bald. Ugh... That irritates me so... The ones you get from the expansion packs are supposed to be better but I will have to see about that one. I kind of want the driving bear companion.
HEHE...
I was hoping for some kind of personal space to go with this game like a mayors office that could actually look over your city but no such luck. I know they have a train station but to me the humming is annoying and it is boring. There's no place to really hang out at and there's a bunch of the same stores in the space with some sort of mystery store. You can buy these mayor furniture to help you in the game. If you had your own personal space to go with it you could put your furniture there. I haven't tried all of the expansion packs yet so I may end up liking this game but for what it is right now I don't think it is very creative.
Re: [POLL Feedback Thread] Home Tycoon
Waiting for the workers sucks big time. 10 mins for one worker, wat am i to do leave the game and space running all dah. And whats with the price of stuff, its way to much. I dont mind spending cash on the game, i paid for extra workers twice only to find out it dont give me extra workers, it just makes them come back. I thought i had bought 9 extra workers ontop of the 30 i alreadg had but it didnt work like that. I think i will just go back to my sims city social on facebook!!
Re: [POLL Feedback Thread] Home Tycoon
I find Home Tycoon a very nice game.
The story so far was fun, until I ran out of workers. I didn't notice that you also need workers to collect money from the buildings. I think it would be better if you didn't need workers for that. You don't seem to need workers to build roads at least.
Another thing is that it would be better if you could buy an extension pack with the cheapest Gold pack. That you now need to buy the third Gold pack, is not so handy, if you ask me.
The most expensive Gold pack is waaaaaaaaaaaaaaaay too expensive. It's a lot better when, if you have to pay that much, that you rather buy a nice disk game. $14.99, or maybe even $11.99 is really a much more reasonable price for any game in Home.
I also find the Gold prices of the buildings, cars, and such, too high. Seeing those prices made me decide not to buy even the cheapest Gold pack.
But, again, it's a fun game, and I think that I'll play a little each time that I'm on Home, until there are no more workers, at least.
Re: [POLL Feedback Thread] Home Tycoon
Re: [POLL Feedback Thread] Home Tycoon
[ Edited ]
I spent right at $70 yesterday on Home Tycoon and I really can't say that I've enjoyed the game past the initial 20 minutes. Overall, it is slightly fun, but you quickly run out of missions and thereafter there really isn't a point as things stop automatically occurring. Since finishing I haven't received a single phone call about a fire, someone that needs picked up by the ambulance, or a crime outbreak. Yet, if I spend my last worker (frequently occurs) I get spammed with a phone call to go buy more workers (I really wish I could tell that assistant that I never want another phone call about workers). Yes, you can manually chose to go do those items in the activities section, but you aren't rewarded with any money for doing so. Why can't we get more generic task phone calls beyond the initial, very elementary game missions?
Beyond the VIP Gold Pack, I bought:
Mayor's Desk - 25% Town Hall Income Boost
Mayor's Rug - 25% Town Hall Happiness Boost
Mayor's Chair - 25% Town Hall Income Boost
Mayor's Guest Chair - 25% Town Hall's Happiness Boost
Feathered Top Hat and Monocle (Male) - 40% Town Hall Income Boost
Construction Hat with Light (male) - 25% Town Hall Income Boost (Why wouldn't a hard hat have a worker-related boost?)
Gold Mayor's Briefcase with Worker's Boost - 25% Workers Faster (I now get 1 worker every 4m25s.)
Most of the items may as well not even have in-game perks, as combined, I am only getting $96 income from the Town Hall. Note that they don't effect the income for anything other than what is specifically mentioned, which is why I didn't buy into the GloboSyn clothing items since the perk only effects the GloboDyn Headquarters (which costs 30 coins [somewhere around $1.50 each]).
I bought more workers in the store thinking that it would increase the amount of workers on hand permanently. Apparently they were only migratory workers, as they didn't stick around. I bought 135 workers for 55 coins (approximately $2) and was given 135 workers / 30. Thereafter, workers did not regenerate until I was back down to under 30 workers, so I was forced to use up the upgrades to do anything.
The in-game coin purchases are way overpriced for the content received. The expansion packs are basic at best, and last for approximately 5 minutes of play time. There are no rewards for the expansion packs beyond the items listed in the description itself, so don't expect any surprises.
Crime and Punishment - Missions are essentially: You drive around and ram-to-damage bad guys in your police car or you run over speech bubbles so many times until you find a bad guy. This wasn't remotely fun.
Life in the Fast Lane - Missions are essentially: You start at Point A and the finish line is placed at the farthest street away, and you don't have to go through any checkpoints on the way, so just boost through the open fields. The competition would also often get stuck. The other mission type was a variation on running over speech bubbles.
Stunt Pack: Might be my favorite add-on, as the ramps allow you to get on top of some of the buildings (particularly if you have a fast car). However, it says it comes with a racing helmet and gloves, which I did not receive yet. Maybe I need to place some more jumps?
Animals Gone Wild: Gives you the first zoo for free (if you look past buying the add-on intself) and thereafter the zoo is 70 gold coins (like $2.50/each). Here the missions were: Ram the target to damage it, use the fire truck to wash animal prints off of buildings, and run over speech bubbles. Again, not that fun.
Meltdown in Progress: Here the missions were essentially putting out a fire with the firetruck and running over speech bubbles to warn people of the meltdown. Again, you will receive 1 free (though you bought it in the expansion) nuclear power plant. Thereafter, each nuclear power plant will cost you 70 coins.
Lastly, I do not understand why the main entrance to town is a blocked off bridge. When I left the train station, it was on a train, and not a car. It would make it more consistent if that boundary line was a train station and tracks rather than a bridge over a river. Otherwise, I am not really sure how the train station is related in any way to the actual game.
Maxx_the_Slash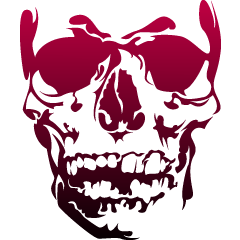 Offline
Re: [POLL Feedback Thread] Home Tycoon
Here;s what I posted in an unofficial thread:
Home Tycoon is a good game, but I have a few problems that I'd like changed:
1. When I walk into a path of an on-coming car, I should be pushed aside so the car can continue, or the car should stop. Instead, it keeps driving and it pushes me with it and I can't get away unless the car despawns or it turns. That's kind of annoying if the car drives in a pattern.
2. It shouldn't cost workers to collect money. Why would I have to need a worker to collect revenue? Does a construction worker double as a rent collector? That shouldn't be the case, that's very stupid. Workers should only be used to building things, not building AND collecting revenue.
3. 10 minutes to regain 1 worker is WAY too slow. I play several Facebook apps where the wait period is 3 minutes to restore 1 point of energy. I can deal with that. 10 minutes for 1 worker? **** that. There's a huge difference between waiting 18 minutes to recover 6 workers (3 minutes per point) and 60 minutes to recover 6 workers (10 minute wait). I'd like to not have to sit around all day waiting to recover workers. We have missions to do, revenue to collect and buildings to construct, and 10 minute recovery time for a single point is very restrictive.
4. Personally, I think the sidewalks are a little too high. I bought a car to get the Test Drive activity so that I could collect those gold briefcases faster, but the car can't get over the sidewalks unless I drive almost full-speed into it. Either the sidewalk needs to be lowered low enough where the car can roll over the curb after a slight bump, or we need something like a skateboard or a bike to use to help us move and collect briefcases faster without relying on a car.
---signature---
Thanks to nDreams and the new Xi, my PS3 froze during Xi's download process and put me in a perpetual loop of file restorations every time I start up my PS3. I can no longer play Playstation Home or any of my PS3 games. 600+ dollars spent on Home content, down the ****ing drain. I'm done with Playstation Home, I'm done with Sony, and I'm done with this site, as my current PS3 situation no longer warrants my being here. Bye everyone.
Re: [POLL Feedback Thread] Home Tycoon
The Good:..Best rewards I have seen in eons..This is the stuff I begged for in each months suggestion thread.(radiation suits,chemistry and chemist lab with animation,police,firemen etc..) Very happy for these items to finally come thanks to Hellfire....The boy in me loves them.
The Bad: I spent 49 dollars for I guess the vip package...which i am not feeling vip at all btw. Few hours of building,coins are all gone and it prompts me to buy more..lol..(this could get into the ugly catagory)
I had no more and I sure am NOT spending over 50 bucks on coins. The game is fun,but not worth the well over 3 or even 4 hundred dollars that could be spent very easily to simply....get in game coins.
The ugly..Made me turn my PS3 off. Rage if you will. Sure, games get me mad all the time. I parade around my living room like a shaman sometimes..lol..Especially MW3 etc....but guys...This is not MW3..lol.
and for added measure..someone please note that I am not rich. Most of us here are not and this game takes rich boy money to continually play the way it is set up.
Re: [POLL Feedback Thread] Home Tycoon
I am still in the beginning quest trying to build the GloboSyn Regional HQ and got an error trying to place the piece. I gave up went to sleep, tried again this evening and that 30 free gold disappeared so I have no way to continue this quest line and open up more building options.
PSN: Aclarie
Re: [POLL Feedback Thread] Home Tycoon
Well.. It's a cool video game.!
The only few issues I have are;
Having a car, but friends can't ride in it.
This needs to be fix.. Make it where your friends can get in your vehicle and take a ride with you, through the city.
The workers time, needs to be every one minute.
The we need access to the inside of the houses.
Let the time cycle stay longer on the night time.
Create a way to earn gold coins.
Create a train station where the blocked bridge is at.
Make a Charlie cart, that can be placed by the mayor and can be ridden, by any visitors.
Like in San Francisco, California.
Enhance the framework and graphics.