Reply
Topic Options
Mark Topic as New

Mark Topic as Read

Float this Topic to the Top

Bookmark

Subscribe
Highlighted
[POLL Feedback Thread] Home Tycoon
66 replies 1048 views Edited Oct 3, 2012
Here's the official comment thread for the Home Tycoon poll. If you're familiar with the content and voted in the official poll, we welcome your additional feedback.
*First, please go vote in the official Poll in Home General at the top right if you are familiar with the content, then leave your comments here.
Thanks!
theseamonster098
Uncharted Territory
Registered: 03/02/2011
Offline
1346 posts
Novus-Cooldown
Hellfire Developer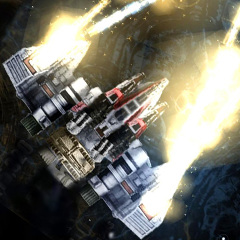 Registered: 02/18/2011
Offline
775 posts
Re: [POLL Feedback Thread] Home Tycoon
Oct 4, 2012
---

theseamonster098 wrote:


Well i personaly think it sucks they got my money and now i can't even play it. all i get when i go to my town is buildings above my head and no ground to stand on but it did work fine before i spent money it.

---
That's no good! Shoot us an e-mail at info@hellfiregames.com with your PSN ID and we'll look into it. Sorry for the inconvenience -- this is the first time we've heard of this issue so far, but we're on it!
__________________________________________________________________________
Like Hellfire Games on Facebook and sign up for our e-mail newsletter for exclusive updates & giveaways!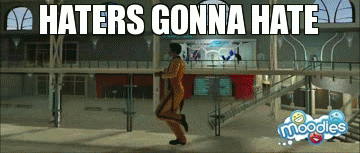 Re: [POLL Feedback Thread] Home Tycoon
Oct 4, 2012
I am not pleased right now. I made my city and have been playing it for a few hours now. I have been enjoying it greatly. I decided to leave Home Tycoon, and take a closer look at the train station. After doing that, I tried to go back into my city. Now, I only log in, UNDER my city. I can't access anything at all.
Outside of a dog, a book is man's best friend. Inside of a dog it's too dark to read. -Groucho Marx
Re: [POLL Feedback Thread] Home Tycoon
Oct 4, 2012
I haven't got to far into the Home Tycoon. I just placed the Mayor's house and acouple of groups of house's but then it said I was out of money, and it was telling me that I had to earn more or purchase one of those coin packs. So is there anymore I can do in this game, or do I need to purchase a coin pack to continue?
Re: [POLL Feedback Thread] Home Tycoon
Oct 4, 2012
Since this is the biggest thing that hit since Merica came out, bugs and glitches will occuar no matter what.
I've played a bit of Home Tycoon, just wish it didn't look so cheap looking (Merica and Cutthroats look much, much better).
For it being how it is at the moment (the known issues) I wouldn't suggest anyone spending 49.99$ on it. I would rather buy a new hard disc game. I don't think having NPC's walking around will look so good though...
Suggestions for Hellfire;
Be able to sit down on the benches
Better movement of the controls to look around when building
Don't like the face when I'm placing an object and I have to keep pressing X 5-9 times (And no, it's not my controller).
I was excepting better, then again this is PlayStation Home. Games within Home can only be so good.
In other words; if you're going to spend money on this game, go spend it on Orbrunner and have a better time.
TJMVoyager
Uncharted Territory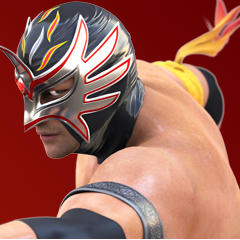 Registered: 12/12/2008
Offline
1668 posts
Re: [POLL Feedback Thread] Home Tycoon
[ Edited ]
Oct 4, 2012
For the most part, it's not bad, and much like The Sims or Sim City. I will probably buy some coins to see how it is. But like any game, best to hold off on buying anything new, even games in stores have bugs.

Example, I buy a lot of games from EA, and they for the most part have got to be the worst in Customer Service in terms of problems, hence the battlefield series.

Example, I pre-ordered Battlefield 3, and now they come out with the premium edition with everything included, that made me mad right there.

So on a side note, Home and Developers aren't the only ones.
Re: [POLL Feedback Thread] Home Tycoon
Oct 4, 2012
Had a much longer post, but my script blocker killed it before I realized I missed a server allowance for the forums to work right. In short (so I don't forget the idea; I'll edit this when I'm not so tired):
1) Game says worker cooldown is 6 minutes. Game has it set to 10 minutes. Workers don't seem to regenerate when you're not in Tycoon, giving no reason to come back to the game unless you want to spend a lot of money in a short period of time for very little return.
2) No in-game instructions, reference, or icon legend makes forgetting the tutorial missions dangerous to continued play. Please add a "how to play" or instructions menu with basic gameplay, icon legend, and building statistic descriptions.
Novus Prime connection rewards:
For Tycoon: Adding one-time build structures (statues, monuments, etc.) as level rewards that give minor city rewards (1% growth, 2%happiness, etc.) rather than a handful of workers will give Tycoon players more incentive to actually go out of their way to play Novus.
For Novus: Add a daily or weekly event to Tycoon where the player has to recruit citizens within a time limit. Score could either grant instant bonuses in Novus, or be added to a community pool that would grant community bonuses/benefits based on community score at set intervals.
Re: [POLL Feedback Thread] Home Tycoon
Oct 4, 2012
I hate to be a "Debby Downer" but I didn't find Home Tycoon to be as exciting as I thought it would be. I went to the Q&A and was so impressed that I've been raving about it to all of my friends since then and saving every dime to buy the upgrades. Turns out Its not as great as I thought it would be, the boundaries are not clearly defined, you can't build unless you have a road near and a lot of other knows issues. There's another thread about Home Tycoon that is more elaborate on the issues it has:
http://community.us.playstation.com/t5/PlayStation-Home/Home-Tycoon-Feedback-and-General-Discussion/...