Reply
Topic Options
Mark Topic as New

Mark Topic as Read

Float this Topic to the Top

Bookmark

Subscribe
Highlighted
[POLL Feedback Thread] Home Tycoon Rising Revenues Update
17 replies 600 views Edited Dec 13, 2012
Here's the official comment thread for Home Tycoon Rising Revenues update poll. If you're familiar with the content and voted in the official poll, we welcome your additional feedback.
*First, please go vote in the official Poll in Home General at the top right if you are familiar with the content, then leave your comments here.
Thanks!
Re: [POLL Feedback Thread] Home Tycoon Rising Revenues Update
Dec 13, 2012
I'm going with Neutral here since it was Free. I would've been Satisfied though if they didn't try to sell me tokens just to speed up the process. I'm rebuilding my village currently & don't have the cash required to get that done anytime soon. Beyond that though I wish they'd come out with more furniture. And even add non Token versions of their expansion packs, cars, etc.
I have a "No MS Points Standard" That branches out even to these Token Items. If I didn't want their fake money there's no chance I'd want anyone's fake money.
Re: [POLL Feedback Thread] Home Tycoon Rising Revenues Update
[ Edited ]
Dec 13, 2012
Voted: Satisfied. I'm happy with the new expansion pack.
I've always liked the idea of having both sides, GlobalSyn and TransUtopia. Personally, I don't like having too many GlobalSyn buildings as they tend to look.. evil. Preferably, I try to keep my city more green and modern with classic buildings and several parks (with approx 55+ parks).
The Aggressive Promotions expansion pack is cool, and more challenging than the rest. It requires days for me to complete (collecting $500,000 in revenue) as my city isn't too big (by choice). I'm hoping to see a TransUtopia expansion, and unique vehicles such as motorcycles or helicopters in the future!
I would give the Aggressive Promotions expansion pack a 4 Magnus Portaits, out of 5 (an X-Play reference). Great for GlobalSyn lovers, but to those with large cities, you'll have to remove several blocks to add warehouses. The best part? This add-on is completely FREE!
Added note with Suggestion:
Winter Wonderland Building Pack - I wish we had customizable environments for our cities! Having snow-covered homes and parks on a sunny beach looks silly. They look really nice, however. I'd also love to see environment options such as Rainy City theme, Stormy City theme, Foggy City theme, etc. Not sure if this is possible, but it's what I want most of all.
Re: [POLL Feedback Thread] Home Tycoon Rising Revenues Update
Dec 13, 2012
the_original_se
VP of Gaming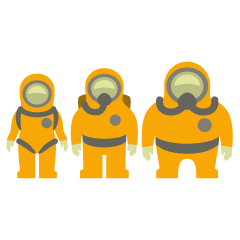 Registered: 12/28/2006
Online
34149 posts
Re: [POLL Feedback Thread] Home Tycoon Rising Revenues Update
Dec 13, 2012
---

harley7 wrote:
i like the ability to move buildings but when moving residences the people flee town and are terribly slow to return. maybe it has to do with my town at the time having a population of over 30k but only an employment of 8%, but now its growing so slowly even with a 100% employment rate.

---
i found that to be quite annoying aswell. i hope its just a glitch and they will fix it. when moving commercial buildings the work rate doesnt drop, so im not sure why residence drops when moving residences.
also, a high growth rate, high happiness and/or low pollution helps in getting people to move in quicker.
smokingpistol
Ghost of Sparta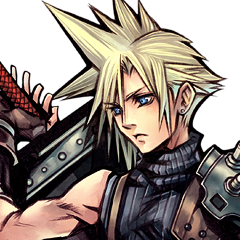 Registered: 11/12/2010
Offline
9504 posts
Uncharted Territory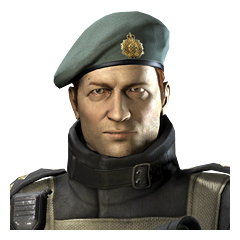 Registered: 11/24/2011
Offline
1126 posts
Re: [POLL Feedback Thread] Home Tycoon Rising Revenues Update
[ Edited ]
Dec 14, 2012
Fender Bender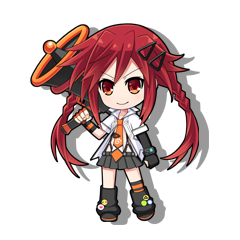 Registered: 02/24/2009
Offline
2691 posts
Re: [POLL Feedback Thread] Home Tycoon Rising Revenues Update
Dec 14, 2012
other than the stadiums costing more coins than I have (Hey, Hellfire? How about a 20% off sale on those like, ASAP? I got 30 coins, I'll use them on a Stadium!), this update has been pretty cool.

A very (very) basic LBP level... by me. http://lbp.me/v/pj9eqq
(PS: Blank Friend Requests WILL be deleted!)
Re: [POLL Feedback Thread] Home Tycoon Rising Revenues Update
Dec 15, 2012
What Update? I heard of one. One of my cities took a nosedive in growth to a minus number. I fixed that more or less by taking out the GlogalSyn buildings. GlobalSyn... bad company if overused.
Another city I have is way down low is growth, over -100, but it's experimental. I have tons of factories which cause a pollution of over 5,000. Kind of like when factories, mines and the like threw junk in the air and in the waters decades ago.
I guess I'll vote Neutral as I don't know what the Update is.
In memory of Jody Westover and all those who fight or have fought cancer
Re: [POLL Feedback Thread] Home Tycoon Rising Revenues Update
Dec 15, 2012
I voted Natural.
They gave us extra missions for free, yet I have always disliked that feature of HOME. The fact that we have to pay if we want to actually play the game. It claims to be Free to Play. The missions should be free anyway. Another thing is they do not say that when you buys stuff like the Zoo, that you can not rebuild more with in game cash, I have to pay more then once for those items, and stuff Like the stadiums as well... I still do not own a police station or the Car lot and Car packs... They are over priced. All of it was Over Priced.
As for making some things fair, Im not sure they still did that... Stuff Like the Largest City that is just Luxury towers... That's a glitch and it should be fixed. Yes it might have the most population, yet Why on earth would you have a city full of People who have no streets, not parks and No one is working? Is the biggest City full of Millionaires? Sounds like all Devs want to be millionaires.
Also I am **bleep** off that the Halloween Pack has been changed... When I paid for it I was able to use it in place of police stations. I also have the Doughnut shops for that. So when winter is over are they going to take the Extra Pollution and Happiness away from those stats too? Why did I pay for something that doesn't work like it did when I bought it?
Also I still have not seen my Glitches from the start Fixed, although the one thing I am thankful for is the Move Feature. Yet MY city's still show no employee for my town halls... A glitch that happened when the stupid building Glitch happened where none of my buildings were generating revenue even though I had everything balanced properly.
I have given my friends Coins and I have bought more then 25 bucks for myself as well... I am not happy with the product I have received in perspective of how much I have paid.
I voted neutral cause the Update was a neutral thing for me, yet if the question had been am I satisfied overall with HOME tycoon, my answer would have been I am dissatisfied.