Reply
Topic Options
Mark Topic as New

Mark Topic as Read

Float this Topic to the Top

Bookmark

Subscribe
Highlighted
[POLL Feedback Thread] Halloween Event
55 replies 797 views Edited Oct 25, 2012
Here's the official comment thread for the Halloween Event poll. If you're familiar with the content and voted in the official poll, we welcome your additional feedback.
*First, please go vote in the official Poll in Home General at the top right if you are familiar with the content, then leave your comments here.
Thanks!
Re: [POLL Feedback Thread] Halloween Event
[ Edited ]
Oct 27, 2012
I voted "satisfied". I only wish we could keep all of the items, but I understand.
I had fun running around and discovering the ingredients and playing the mini-games. I'm lousy with dancing and so I will be practicing more tonight.
I love exploring and discovering new things that I wasn't aware of.
I won the Cat's Claws after a few minutes collecting and submitting the ingredients. Warning: Do not wear the claws while playing Poker - they are very sharp. But they may come in handy when I play Slap Happy on Fridays/Saturdays...
The way you play the game is the way you live your life.


Uncharted Territory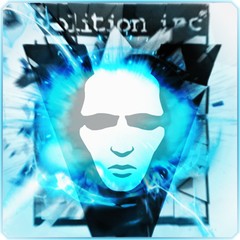 Registered: 04/17/2011
Offline
1157 posts
Treasure Hunter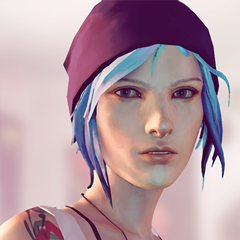 Registered: 07/31/2011
Online
3916 posts
Re: [POLL Feedback Thread] Halloween Event
Oct 25, 2012
Re: [POLL Feedback Thread] Halloween Event
Oct 25, 2012
I voted Dissatisfied.
Last year was so much better. We had the Lockwood showcase, Aurora, and then the Plaza all nicely decorated, with great rewards.
Was there a short budget this year? Or devs not really focusing on this years Halloween content?
If you guys over at SCEA are already planning to do next years Halloween at the Adventure District, please don't. Because maybe I'm the only one, but it doesn't even feel like Halloween at all. It feels more like an evil Mayan curse thing going on instead. If it wasn't for those pumpkins at that space, I wouldn't of have even bothered going and checking out the place.
It's been almost, about a year since the new Home came out (Well, the new core spaces), and I'm wondering did you guys just lose all of your budget for holiday themed content and spaces for this year.
Seems like SCEJ won this year for best visuals and game. For rewards this year, don't think anyone won that (yet). Wondering if SCEA will have some surprise rewards in the next days counting up to Halloween.
Re: [POLL Feedback Thread] Halloween Event
Oct 25, 2012
I voted Neutral...At least it's a lil better from last year...the curses are way better rewards than the fingernails...the big midway advertisement in the middle is a eyesore...hoping the other rewards are worth the hours playing
BANANA POWER!
Re: [POLL Feedback Thread] Halloween Event
[ Edited ]
Oct 25, 2012
I voted Neutral.

The rewards for it were ok, the games were somewhat simple and honestly the only appeal to it were the rewards, not the game itself. The biggest flaw to me was the lack of the Halloween feel. The vibe was more of a night-time luau with a few pumpkins. I feel more could have been done with the design. After you gain the few rewards that were offered, the space itself had little replay value. The Halloween spaces from the previous years were fun to play AND were fun to hang out after everything has been collected. The space wasn't terrible but it was no where near the excellent quality you usually deliver.

Re: [POLL Feedback Thread] Halloween Event
[ Edited ]
Oct 25, 2012
I voted:
DISSATISFIED
I have attended every one of the Halloween events on Home, and this was by far the worse. The events prior, People enjoy these events for many reasons. For me, personally, I love the rewards. That's just who I am and what I enjoy most about these events.
The rewards in prior events were actually Halloween-theme. I even have put up the pumpkins from the Halloween 2011 event in many of my estates. For 2012, a Tiki Head and NAILS?? Yeah...because those look good on males...
I understand there are more reward items to come, but from the comments on here and the statements from devs, it appears these *MAY* only be obtained with some sort of full outfit we might have to purchase. I'm hoping I am wrong because that would definitely put the nail in the coffin (no pun intended) with how I feel about this event.
Never before at a Halloween Event on Home have I sent every single reward item straight to Storage and will probably never take when Halloween comes up in the future. This is the first time I've done that.

Here's what I elaborated on in another thread:
I am not at all impressed with any of these reward items. None of the permanent reward items are inventory worthy. The nails are nice...
IF YOU ARE A FEMALE AVATAR!
Why couldn't we get to keep the temporary spooky auras? Who's idea was it to make them temporary only in that space? To me, they are the only worth while items keeping. In fact, I like them a lot and would have loved to see people walking all around Home with them, giving a Halloween glow all around Home. It doesn't even make any sense to me for them to even be temporary. That was a STUPID and POINTLESS idea to do that.
There are PLENTY of other reasons why this whole event is a FAIL that people previously mentioned. So far, from what I have seen, this is the lamest Halloween event in history of Home. I am merely collecting the rewards for the sake of collecting them. I always looked forward to the Halloween events because they always used to offer great starter Halloween decorations for our spaces and full Halloween costumes. Not this time.
Oh, and that demented Tiki Music when I am trying to mix potions is annoying the living hell out of me. I'd much rather listen to Bobby Pickett's 1962 "Monster Mash." And that song is played enough as it is on the radio and at Halloween parties.
I am only hoping there are more reward items soon to come up until Halloween that are much different from what we already have seen, and that Halloween night has a huge surprise in store for us because right now I am more excited about the Plum Tree Pavillion Personal Space I bought the other day.
I Only Post Everything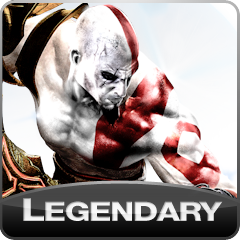 Registered: 06/17/2009
Offline
778 posts