Reply
Topic Options
Mark Topic as New

Mark Topic as Read

Float this Topic to the Top

Bookmark

Subscribe
Highlighted
[POLL Feedback Thread] Dream Hideaway Personal Space
20 replies 501 views Edited Feb 15, 2013
Here's the official comment thread for Dream Hideaway personal space from Lockwood poll. If you're familiar with the content and voted in the official poll, we welcome your additional feedback.
*First, please go vote in the official Poll in Home General at the top right if you are familiar with the content, then leave your comments here.
Thanks!
Re: [POLL Feedback Thread] Dream Hideaway Personal Space
Feb 15, 2013
Satisfied. Very huge space, but until they add spawn points and beds that can fit in rooms then I'll vote it very satisfied.
Who Are The Playstation MVPs? | Playstation MVPs Terms & Conditions

Motivated. Vigilant. Passionate
CommaderKoopa
I Only Post Everything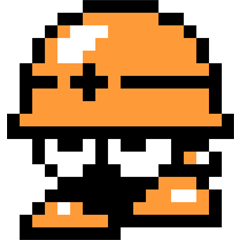 Registered: 06/13/2009
Offline
1027 posts
Re: [POLL Feedback Thread] Dream Hideaway Personal Space
[ Edited ]
Feb 16, 2013
Pros:
Very nice Architectural Design
Large Space
High Ceilings
Built-in Kitchen
Large Bedroom w/ Built-in shelves and large TV
Large Exterior Deck
Swimming Pool
Interesting Exterior Environment
Nice Exterior Sound Effects
Owner Rewards
Cons:
*Very Few Spawn Points
Only 2 Guest Rewards and only available on the weekends compared to 7 for the Arctic and Dream yachts.
No Built-in Gift Machine
No Time of Day Option
No Hot Tub
Built-in Fireplace is much too small for the room it's in and you can barely hear it.
*Not only does this make it more difficult to decorate, but for reasons that make no sense to me, it does not even have a spawn point in the bedroom... And the only two openings into it are far too narrow to fit a bed through. Adding insult to injury, the very first reward I got when I first explored the space was the bed... But I can't place it in the bedroom... Makes no sense.
For a space that costs as much as the Artic Yacht (also a gift machine space) I was very disappointed to find it is missing many of the features that the Artic Yacht has, like the multiple spawn points, guest rewards, built-in gift machine, and time of day option.
It's a nice space, but compared to others, it's not worth the asking price. It is more similar to spaces valued at the standard $5 price.
Lockwood is a great developer and they take a keen interest in what their customers say, so I would not be surprised if they update this space in the future to improve it and add value to it. However, for now I personally would recommend others pass on this space until it get's an update.
Sony's PlayStation Home updated mission statement...
"Like it never happened"
- Stand for something better than mediocrity and don't disguise it as adequate, when clearly it is far from that to anyone willing to be objective and unbiased. -
ladybug17
I Only Post Everything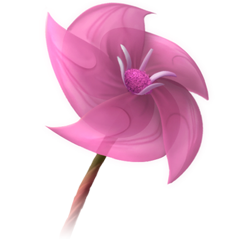 Registered: 01/24/2009
Offline
735 posts
Re: [POLL Feedback Thread] Dream Hideaway Personal Space
[ Edited ]
Feb 15, 2013
I voted satisfied.
I like the space, I really do. But my gosh, even the Polar Boat - sorry I can't remember the name - had plenty of spawn points!!! The lack of them kind of dulls the fun of decorating... and the fact beds don't fit in the bedroom and do not spawn in there is really weird. This should have been noticed before release, lol.
It looks fun to decorate but I can't until more spawn points are added, sorry. Great start, though, just needs refinement.
Had to add, extremely satisfied my lovely friend gave me it!!! xD
Re: [POLL Feedback Thread] Dream Hideaway Personal Space
Feb 15, 2013
Satisfied, it's a nice place that opens up for a minimalist decoration. But the spawn points are way to few, the balcony on second floor can't be entered, to many sofas.
Re: [POLL Feedback Thread] Dream Hideaway Personal Space
[ Edited ]
Feb 15, 2013
Voted very dissatisfied.

Visually, this apartment is beautiful. It has nice ambient sounds and a lovely design aesthetics. Those are the only pros in my opinion.

For some bizarre reason, you are not able to swim in the pool (what is this, 2011?) and some people said they were not able to fit a bed in the bedroom, I guess due to lack of spawn points.

The fact that this an apartment and not a clubhouse is the biggest flaws in my book. Clubhouses hold more people and allow people to come and go as they please.

Also this apartment is much too vast and open to be decorated well. Rooms should be smaller and more manageable. However, it would be perfect as a clubhouse furniture showroom.

On top of all this, the fact that it is only available via gift machine makes it annoying and inconvenient to obtain, and is not worth the effort and cost.
Treasure Hunter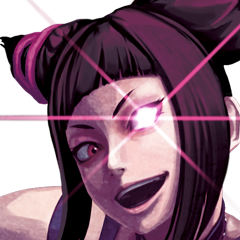 Registered: 04/23/2012
Offline
5870 posts
smokingpistol
Ghost of Sparta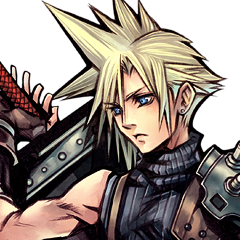 Registered: 11/12/2010
Offline
9504 posts
Re: [POLL Feedback Thread] Dream Hideaway Personal Space
Feb 15, 2013
All good points made so far and would be mine also.
Its too expensive for a non interactive space.
The sheer size and lack of proper spawn points make it very frustrating to decorate.
It is too bright inside and I would love to dim the lights as it actually gives me a headache hanging inside too long.
The seating along walls is impersonal. When meeting with friends, despite the huge amount of seating, we all stood because sitting side by side in a line in this huge house just seemed too forced.
Reminded me of the less appealing yacht characteristics.
I wish the nature aspect played a larger role to really offset the 'ultra' modernistic vibe, like more trees and planters in the home.
Why only guest rewards on Saturday and Sunday? Why not everyday? Amirite?
When I started climbing towards the roof on the slanted side my heart skipped a beat. I thought we could go on the roof - until i hit the invisible low ceiling barrier
It would be really nice to get on that roof and see the trees more.
I like all the wall slots.
Its really weird how everytime i 'phase' into this space these three trees in the distance in front of me literally 'fall' out of the sky and wiggle a little...
Dissatisfied- unfortuneately its my least favorite Lockwood personal space, and its quite an expensive one