Reply
Topic Options
Mark Topic as New

Mark Topic as Read

Float this Topic for Current User

Bookmark

Subscribe
Highlighted
Re: [POLL Feedback Thread] Acorn Meadows Park
[ Edited ]
---

LunarEmerald wrote:


Nice touch on the hidden cave behind the waterfall.

---
Oooh! Got to check that out! Is it this waterfall?
As far as voting, I am neutral. Too many bugs that should have been worked out before release. Acorns accumulate slowly, but I do like doing the races. That's fun. I have an idea for a dog. How about Cerberus? That I'll buy!
Re: [POLL Feedback Thread] Acorn Meadows Park
Satisfied.
There's reasons to camp for races to spawn, lil challenges to complete, things to tinker with, and plenty of space. As far as a long-term enjoyment for Home, this definently applies to all the right things me and my friends look for.
I don't budlist-add on forums, and blank PSN requests get ignored!
Missing Rewards
-over a year old, still never fixed! 3-4 months worth of items still MIA.
Re: [POLL Feedback Thread] Acorn Meadows Park
the bicycles need to be made so that they don't push other avis. there were several loser trolls doin this to people when i visited, such as H***R*****. this dork wears a legitimate clan tag while doin too, i used to be in that club. hope the owner tosses him like the trash when he finds out.
Opinions here do not express those of SONY &/or its' affiliates
Re: [POLL Feedback Thread] Acorn Meadows Park
I voted Very Satisfied, because I've been wanting an interesting space where we can ride our LMOs around - the park fits the bill nicely.
(Though apparently the space is very laggy for friends with slower internet connections. Typical Home public space in that regard.
)
Re: [POLL Feedback Thread] Acorn Meadows Park
Dissatisfied. At this stage in the game, Home should not be releasing spaces with obvious bugs. It's inexcusable. Was there any QA on this at all? Three years into this, have you failed to find a way to include stress testing as part of the QA process?
It's a shame because this is a really nice space, and what little bits of it that do work are fun. Stop pushing broken spaces and items out the door just so that you can get everyone hyped up for new content.
Re: [POLL Feedback Thread] Acorn Meadows Park
Finally a company understood what we really want on PSHome, a place where we can relax & have a wonderful time !
I strongly believe the Acorn Meadows Park is becoming the new heart of Playstation Home.
Also so much potential to grow in the future with new activities,new corner areas, weather changes, new rides & pets.
The rewards system is a great touch. Over all,its a dream place & very addicting too !
Re: [POLL Feedback Thread] Acorn Meadows Park
Acorn Park . . wow.
I was at my very first visit, and after two days of visits,
still am deeply impressed with the Park's scenery and ambiance.
I really hope all the bugs are fixed soon. No use in even listing the buggies here.
I am not a happy camper, in not being able to enjoy the Park to it's fullest potential, but > >
The Park itself, is so bright, so pretty, so much fun ; that I will forgive the buglets for another couple of days.
omg . . I just saw a Zombie by the tracks, moaning " TRAINZZZZ "

Re: [POLL Feedback Thread] Acorn Meadows Park
[ Edited ]
I say that I'm pretty satisfied exploring Acorn Meadows Parks just to relax and have a pretty good time just like a real-life park. I have to say that VEEMEE has done a pretty great job with creating this public space.
Playstation Telephone Hours:
Monday-Friday 8:00am-8:00pm PST (Closed on Saturdays & Sundays)
Customer Service
- 1-800-345-7669
Account and Billing Support
- 1-877-971-7669
Sony Rewards
- 1-888-715-7669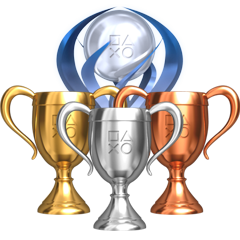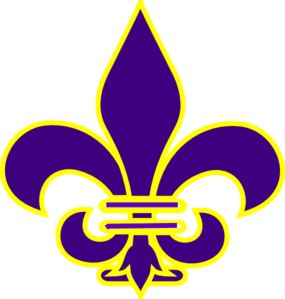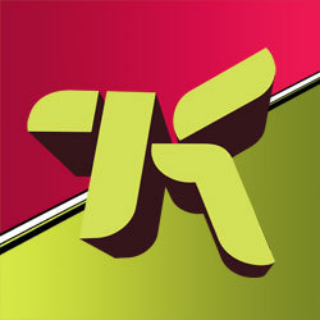 Re: [POLL Feedback Thread] Acorn Meadows Park
I fell in love with the park since release and have been there ever since. I'm satifised with the scenary but the bugs no other than that the space is great, also as mentioned before the problem when users are playing the bike minigame needs to be fixed, gets annoying being pushed around the park.
Re: [POLL Feedback Thread] Acorn Meadows Park
Dissatisfied
Ask and you shall receive (But not without a freemium), I will start with my likes:
1) Nice and peaceful
2) Beautiful scenery
3) Things to do while in the park (e.g. eat, drink)
4) Large space to use LMOs
5) The option to buy or rent items
6) 200 acorns free (but a drop in the bucket in order to complete some of the challenges)
Now my dislikes:
1) You dont earn enough acorns
2) None of the attractions are working
3) After a few cups of coffee, hotdogs and walks in the park the novelty wears off, thats another thing COFFEE? Why not lemonade, or water or some other refreshment that would make more sense?
4) Pricing for the acorns
5) Loading Time
6) People in the bike game can push others
7) Loud drinking and eating noises even when your far away.
8) Some of the challenges are rediculously expensive
9) So far I dont like the rewards I've seen
But the biggest downside in my opinion is the fact that the space is not working and It takes away from being able to truly enjoy the space as it was intended.