Reply
Topic Options
Mark Topic as New

Mark Topic as Read

Float this Topic for Current User

Bookmark

Subscribe
Re: [POLL Feedback Thread] Acorn Meadows Park
I like how large the space is. I like the setting. Could use a bit more attention to detail, maybe flowers, butterflies etc etc but still it's a nice looking space. I love that it's interactive. This is a big plus as far as I'm concerned. That said, the games are all messed up. I'm sorry but I can't possibly rate any space anywhere near satisfied if it doesn't work properly.
I have been able to get the dog vender and dog park to work and also the food stands. However the swan boats, the train, and the bike shop have yet to work. Not only do they fail to work and allow me to play, they also mess up any chance I have of any other game to work. The vendors and the dog shop stop working after any attempt to try the train,swans, or bikes. Only thing that seems to constantly work is the little green quests that appear from time to time. Oh and also the map/profile/store sign. Which honestly is a tease considering I can't play most of the games to help me level up. Once all those basic issues are fixed I would be hella satisfied. Til then, place looks great but....meh... It's all broken and not really worth the time and headache of reloading the location every time it breaks just to have it break again as soon as you get there.
Re: [POLL Feedback Thread] Acorn Meadows Park
Take it back, apon re entry to space even the vendor stands aren't working. So yeahh that doesn't seem very satisfying as you could imagine. Sorry:-(
Re: [POLL Feedback Thread] Acorn Meadows Park
Had a blast! I must have rode around on that "chopper" bicycle for the best part of an hour. The same type of bicycle I owned in RL more than 35 years ago. A few bugs last night, but I'd say my new favourite public space.
Jackal

-Marshmallow for brains-

Re: [POLL Feedback Thread] Acorn Meadows Park
Acorn Meadows Park is currently my favorite public space on Home right now. I can see myself spending a considerable amount of time here. What I like most is how well it simulates an actual park, and how much encourages users to engage in park like activites, like walking a dog, joking, biking, riding in the boat swans, or riding in the train. It's nice that Veemee has decided to include a reward systm with this space, if they keep adding quests, and rewards over time, I think that this space will become well used.
I also think that this space was designed with LMOs in mind. It is great space to putter around with them. The winding path are great for biking and what not, and it includes so many twists and turn that riding around this space is hardly monotonous.
It is also a great space to socialize in, and Ithink it will be, hopefully a space in which people naturally will want to congurate in when on Home, and I like that they've linked it to the hub. So that there is a sense of connectednes with the rest of Home. I like hanging out near the fountain, or sitting by the shore and watching the water. And there some great spots that are tucked away that offer people some privacy if they want.
Something I'd like to see in the future is the ability to take photos while using some of the rides, like the swans, or riding on the train.
Re: [POLL Feedback Thread] Acorn Meadows Park
[ Edited ]
Satisfied.
Remove the bug glitches from the area and it's a real nice place to spend time in.
Were is the dachshund? Come on now need a weenier dog to go with the hot dogs!
I would recommend that they change the spawn time for the next race to appear be a bit quicker and limit it to one race in lake and one on ground. Had two race start spawns in lake and one on ground. Having 2 race courses in same area can cause confusion when trying to follow course.
It would also be nice if the unknown challenges actually appeared under one's profile rather then have a ? as to what activity is available. Seriously I just thought the food vendors were just a nice touch not an actual activity challenge.
Oh and like the above user mentioned a camera feature so I can take pic of eating food and riding train or swan boat would be nice.
If they want to expand on the park they could always include kite flying as an activity. Seem that would work well there.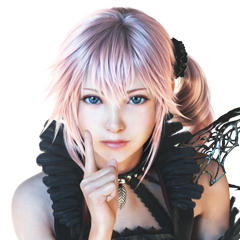 Offline
Re: [POLL Feedback Thread] Acorn Meadows Park
[ Edited ]
Satisfied.
Likes:
I enjoy the fact the space seems realistic in a sense.
The amount of rewards are nice.
The activities they give you are interesting, especially the bikes.
I enjoy the fact they actually added eating and drink emotes, while enjoying the ice cream/coffee/hot dog booths.
It's nice that they offer races, so that people can earn xp without having to throw down money for acorns.
My only dislike, is the amount of bugs in the lounge. Granted, I realize it's a bigger space plus several interactive attractions are there. Which I'm sure has some kind of affect on the lounge performance. But, it would be nice to have them patched up rather quickly. I would hate to see this space become a dead thing for VeeMee. I know they've turned it around in the past 2-3 months, with their lmo content and such. It'll just be disappointing to see this space not get fixed... in other words, don't be like Lockwood.
LunarEmerald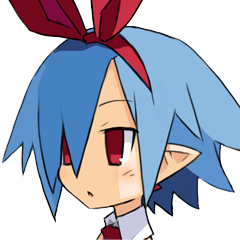 Offline