Reply
Topic Options
Mark Topic as New

Mark Topic as Read

Float this Topic for Current User

Bookmark

Subscribe
Highlighted
Re: [Opinion] Which Home dog to purchase
I got the Beagle, and the little guy has grown on me, when I first got him and went in the dog park and heard him bark I thought finally a animal that makes real sounds, but then I left the dog park and he became a mute, I felt let down a bit, but the little guy has still gorwn on me either way...
Re: [Opinion] Which Home dog to purchase
All the acorn dogs work and cost 200 acorns, also any dog vee me sells also works. They are as follows: binx, binx golden, binx chocolate, and also the dog from the age of swords stuff. All of those dogs also unlock achievements in te acorn space when you take them to the dog park. Hope that helps.
Re: [Opinion] Which Home dog to purchase
---

Kid_Fleetfoot wrote:


I have a VEEMEE dog Binx and it counts in Acorn Doggie Park section. I got credit with a message in the dog park giving the name Binx so Bink is an extra I guess.

I bought a dog at the Acorn Doggie vendor and it also works in other areas from private to public.

I have no idea if other VEEMEE creatures if there are any work in Acorn Meadows.

---
Aww I wish I knew that before I got the Rotwieller. I already have Binx. D'oh!!!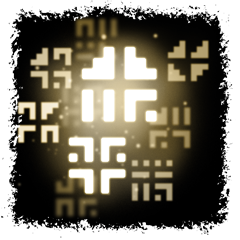 Offline
Re: [Opinion] Which Home dog to purchase
This is great, y'all. My current tally is as follows:
Jack russell 2

German Shepard 4

Highland Terrier 1

Rottweiler 4

Beagle 1

Border Collie 3

Binx 3

Wolfhound 2
And now, looking at my other AMP 200 FREE acorns thread and TitusF's AMP Challenges/Rewards thread, it looks like you have to collect ALL AMP Dog Park dogs and the non-AMP VEEMEE dogs to complete all dog challenges. *sigh* Nevertheless, keep those suggestions going. I love how y'all are explaining why you got them as well - I love all of your dog stories too! It makes it all personal and certainly worthwhile to read.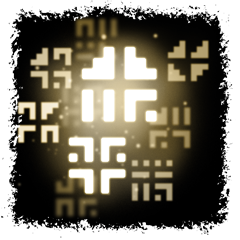 Offline
Re: [Opinion] Which Home dog to purchase
Re: [Opinion] Which Home dog to purchase
I was stuck on which dog to get as well, so I ended up buying more acorns to get them all. My favourites (in order) are:
Beagle - He grew on me the most
Jack Russel - Possibly the cutest of all the dogs
Highland Terrier - Chases it's tail
Rottweiler - A good friend of mine had one and his name was Sparky, it reminds me of him.
Re: [Opinion] Which Home dog to purchase
[ Edited ]
WARNING! SEXIST REMARK FOLLOWS --
I see guys getting the bigger dogs, gals getting the cuter, smaller dogs and wait for it --
Guys who are secure in their masculinity are getting the mid-sized dogs.
Ok, people. I'm braced for your replies.
The above comment is my opinion, except when I quote someone I disagree with, and unless I state a fact. You can disagree with my opinion, but facts are facts.
Re: [Opinion] Which Home dog to purchase
[ Edited ]
As an owner and fan of Rottweilers, I was really looking forward to the Rotti from Veemee, but not only did they get the tail wrong (they are supposed to be cropped), and not only did they not give it any special animation like they did for some of their other dogs, like how Binx will chase his tail. The Rotti only has two animations. One for standing still, and one for any movement, doesn't matter if you are walking or running - and it looks very awkward. But worse of all, they gave it shark teeth!
The German Shepherd on the other hand they did a great job with. It has the correct hindquarter posture and has nice animations correct to the breed,
But my favorite is the Border Collie and Binx dogs, as they have a very natural friendly animation. The only issue I have with the Binx dogs is the resolution of the dog is poor (low rez detail).
Sony's PlayStation Home updated mission statement...
"Like it never happened"
- Stand for something better than mediocrity and don't disguise it as adequate, when clearly it is far from that to anyone willing to be objective and unbiased. -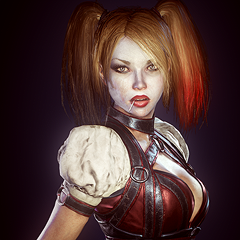 Offline
Re: [Opinion] Which Home dog to purchase
I think Ill get the Beagle. I like it. When the bugs are fixed ill probably buy the Border Collie and the Beagle. lol
Re: [Opinion] Which Home dog to purchase
[ Edited ]
I also own the beagle if this is a scientific survey,
Seems to me I remember an avatar outfit that is a dog. I wonder if that works? LOL Or to get a hot dog while walking by the park will get one in? double LOL
In memory of Jody Westover and all those who fight or have fought cancer