Reply
Topic Options
Mark Topic as New

Mark Topic as Read

Float this Topic for Current User

Bookmark

Subscribe
Highlighted
On the subject of content updates and prior announcements...
120 replies 44 views Edited Jan 23, 2009
Posted as a reply in another thread, but reposted here because its an answer many people here need to read:
"The community wants more transparency, that much is obvious. So we're going to make that happen for you all. I don't know about necessarily sharing my notes verbatim - there is sensitive info contained therein that can't be made public for business reasons (we don't want competitors seeing our playbook, so to speak) - but I don't see any reason why we can't get more updates out to you all more frequently. We've begun working on an announcement that tackles some frequently asked questions as well as gives greater insight into what to expect in the next few updates. It will be delivered to the community in short time.

To put the latency many feel they are experiencing into perspective: As with all things Home-related at this moment, a lot of the heavy lifting is occuring now. What we are doing is getting everything in place to run smoothly. That, in a sense, is what really differentiates this service in its Beta form from, say, a game in Beta. Games do not scale like virtual worlds do. There are greater considerations when tackling a unique project like Home.

This is not meant to be an excuse; its an explanation. And a valid one at that, regardless of what the detractors want to say.

We absolutely understand that a lot of expectations are hinged on what features and functions those with ECB access tested. Rest assured that content has not been flushed down the drain. We are simply expanding things so that they work in the macrocosm, in a larger-picture virtual world. I'm sure everybody understands that what functions fine with a few hundred testers doesn't necessarily work with hundreds of thousands or millions - not without a little bit of extra work. That is where we are right now. We could only accomplish so much in a Closed Beta environment. We needed this first period of Open Beta to accomplish all the things we promised you we would accomplish with this platform.

Similarly, the things that were promised about Home that didn't occur in ECB testing have not been abandoned. The Home of today is not the Home of tomorrow... or next week, or next month, or next year. To those that wish to be impatient; we will do our best to mitigate the drama by being as available and communicative as we possibly can be. We still love ya ,even if you criticize us. However, the ones that show patience, I feel, will have a little extra reward: They will get to enjoy the content-rich, rapidly expanding, Home and all the completely unique experiences it provides just as much as those that spew negativity when the platform moves out of its infancy. The difference is just that the former will just not have wasted their time getting angry over nothing.
Re: On the subject of content updates and prior announcements...
Jan 23, 2009
the1cj
I Only Post Everything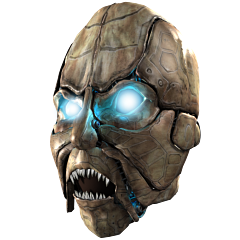 Registered: 11/28/2008
Offline
944 posts
Re: On the subject of content updates and prior announcements...
Jan 23, 2009
so why not create simple vote poll on what features could be ready in say a weeks time and let everyone vote on it esp if you can just port features why not port the good stuff like the namco beta or there theater we are not allowed to start a poll topic lets make it democratic you start the vote for what feature you want this week topic and what ever wins you add its really not that hard?
A mind thinks as to our lips speak of what's thought yet a thought on point may be joked on,it stays simple but true. High standards above us that pretend to be our literature and emotions step in and edit our purpose without cause but only effect, leaving us defenceless and confused as to not knowing why or what purpose we have of actually being here. But my truth remains and the facts of me are simple and understanding, which in turn is my strenght to help others, I am the1cj, remember that.
Re: On the subject of content updates and prior announcements...
Jan 23, 2009
flacotanner
Uncharted Territory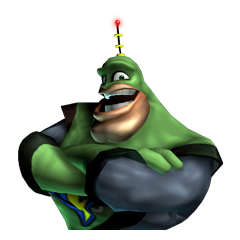 Registered: 12/29/2007
Offline
1447 posts
Re: On the subject of content updates and prior announcements...
Jan 23, 2009
Thanks Locust. I really think you and the devs at Sony have done a great job with Home. I've been in it since Closed Beta and it's only getting better. Can't wait to see what you guys dish out for Home in the near future.
Sincerely,

The guy in the flowery shirt.

Home is like oxygen, you get too much you get too high, not enough and you're gonna die.
tearsofash
Uncharted Territory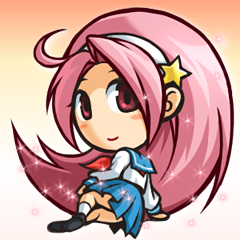 Registered: 01/15/2007
Offline
1850 posts
Re: On the subject of content updates and prior announcements...
Jan 24, 2009
Nothing helps calm folks like an update as to what is going on behind the curtain. Thanx a bunch, Locust!