Reply
Topic Options
Mark Topic as New

Mark Topic as Read

Float this Topic for Current User

Bookmark

Subscribe
Highlighted
Re: October Suggestions
[ Edited ]
This is a suggestion specifically for Lockwood. How about adding the eye jewellery that we have for the left side to the same for the right side. Also more eye jewellery to choose from. Maybe some gold eye jewellery as well. Some more American wildlife companions like bobcats, lynx, and mountain lions.
ApolloDecertus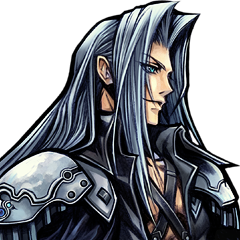 Offline
Allow user to add a predefined set of custom emotes.
Such as:
[Custom Emote 1] Swim
[Custom Emote 2] Eat
[Custom Emote 3] Run
[Custom Emote 4] Clap Hands
[Custom Emote 5] Hug (Press X to accept)
[Custom Emote 6] Hold Hands or kiss (Press X to accept)
[Custom Emote 7] Hi Five (Press X to accept)
Of course you can mix and match and add them in different slots.
I think Home needs more interactivity to feel more like a real game.
Locomotives are nice, but only Ndreams has them available atm, I'm waiting for the competition.
That last emotes 5,6 I know are going to be controversial, I expect people bickering about "THIS IS HOME, A VIDEO GAME WE DONT NEED KISSING, WE CAN DO THAT IN REAL LIFE!!1111!!QQQF" If you don't want it don't buy. It should also come with a filter to allow, seeing that when you can ignore someone they have a custom animation, this would be possible for those who A. Don't want to view PDA, or B. are of a younger audience, so A filter if you will that is by default blocked under settings.
You could also buy sets, like a Halloween pack of emotes, which add a little fun.
With this possible I am aware of developers raising the price, and am aware they are going to milk it. I would think it's reasonable at $1.99- 2.99 per custom packs of set of 7 or 8.
It would be nice to see a Gamestop virtual Store at the Mall on Home where you can walk in, look at the game displays and purchase any digital copy of the games there. For example lets say i go to the Gamestop virtual store in the Mall on Home i would walk in and see Resident Evil 6 game display on the shelve and if i want to buy the digital copy of Resident Evil 6 i would use my avatar to walk by the counter where there would have a NPC/A(Non Playable Character/Avatar) store clerk and then i would purchase the digital copy of the game from that store.
My last idea is please Bring Dragonball Z virtual items including Dragonball Z custom avatars with their few custom animations on Home.
I'd like to see more suspensions and bannings to the trolls who harrass people on Home and the here on the forums. It makes me mad when I report someone for trolling and making negative comments on here and nothing is done about it. They still continue to troll the forums. But then when I react to some of these troll comments, I'm the one who gets in trouble for it.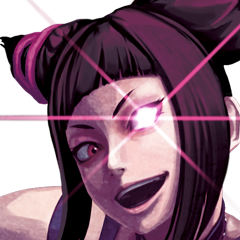 Offline
I know this has been said a few times in this thread and in the PS Blog, but I'm going to bring it up again 'cause I support it one hundred percent and more, so badly want it to return, and hopefully with enough support, it can return to Home for Halloween this year's or next year's Halloween. Can you please, pretty please with sugar on top bring back the Vampiric outfit? Me and lot of people out there really wants this outfit to return. If it is or isn't in retirement, please bring it back, so that the people who weren't around in 2009 can get a chance to get the outfit again. It would mean so much to me and everyone else and we would be so thankful and grateful.
Hello GlassWalls, I had already made a few posts of suggestions, 1 at the very end of last month and 2 about a week ago. I will include the links to them here so yourself and others can check them out as opposed to rewriting them here. Just so every one knows my one post like many peoples here started going a bit off topic so I got a little testy with a poster.
http://community.us.playstation.com/t5/PlayStation-Home/Ability-to-gift-from-anywhere/m-p/38386797
http://community.us.playstation.com/t5/PlayStation-Home/Customizable-Navi/m-p/38432443
http://community.us.playstation.com/t5/PlayStation-Network/Universal-PSN-Cards/m-p/38432669
Hope you and everyone else enjoy the ideas...
Uploaded with
ImageShack.us
I would really like to see some animated hair (blowing in the wind) so that when our models are walking the runway or posing for videos (or flying around), it will appear as though wind is blowing through their hair. That would be so cool.