Reply
Topic Options
Mark Topic as New

Mark Topic as Read

Float this Topic for Current User

Bookmark

Subscribe
Highlighted
Re: October 2013 Suggestions Thread
Wrestling outfits. In the style of some of the outrageous wrestlers from the past and present. I want to see all the feather boas ,fur coats and outrageous outfits! Also Sony did an homage to Jem and the Holograms in the playground store. The outfit was a little ill fitting and the hair not properly implemented. Could we get the make-up that they wore on the show? Like the different eye and face tattoos in hot neon colors. I also the wigs too hopefully better looking than the playground ones. I know you guys can give us something similar to this. Please!.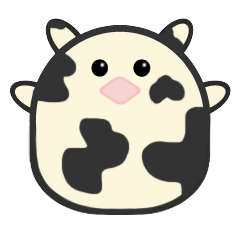 Offline
Re: October 2013 Suggestions Thread
http://vocaroo.com/i/s0FOCHQjlSJu
I've decided to just talk it out rather than type it out.
Skype: Altyconnection
Twitter: Soulycon
PSN: Soulycon
YouTube: Ashatote
Gaia Online: Buttsexy

Re: October 2013 Suggestions Thread
This is just a suggestion: with Dark Souls II on the rise for March 2014 release I think it would be awesome to add Demon's Souls, the game that started it all, to the IGC to gather more interest in Dark Souls II. I just finally started playing Dark Souls on PC and I am an instant fan, but never played the first game in the series and would love a chance to try it.
Re: October 2013 Suggestions Thread
[ Edited ]
Home Core update request.
Shorter Validation Process after purchase.
I know that this thread is not for functionality, but still I'd like to ask if something can be done about the Validation Process that starts after a purchase.
At this point, whenever I buy something, I have to wait for a least 4 minutes before I can continue playing. If you want to ask if I cannot wait for 4 minutes, I can, but it's getting to be a real motivation for me to NOT buy items that are of other shops.
With that I mean, when you want to buy 5 different items of 5 different developers for instance, you have to wait for no less than 20 minutes before you have bought all items, and can continue playing, since you can't buy all items at once.
It seems that the more items you have in total, (it doesn't seem to matter whether or not the items are in storage, rewards, or purchases), the longer the Validation Process takes.
I really like to ask if a consideration cannot be made to adjust the Validation Process so, that it works "in the background", like the loading of a space, LMO, and a game does, while we in the meantime can continue playing.
I'm convinced that such an adjustment would be much appreciated by the community, and would also be good for sales, as you don't get de-motivated to buy other items that you would like.
Thank you.
Re: October 2013 Suggestions Thread
[ Edited ]
1) This isn't a new recommendation. xMINDBIIIURx recommended Girl's Generation (SNSD) Galaxy Supernova for a dance LMO. Unfortunately, YouTube is telling me that that video is unavailable, so I wanted to provide another link:
http://youtu.be/Z6FPJOgfCkc
👍
2) Rum Pum Pum Pum dance moves
http://youtu.be/xnku4o3tRB4
3) It's getting close to Halloween and I still am not prepared for the undead!
http://community.us.playstation.com/t5/PlayStation-Home/August-2013-Suggestions-Thread/m-p/41247465#...
Home spaces in heavy rotation (where you're most likely to find me): Southern Island Hideaway (1 treasure left to find), Acorn Park, Serenity Plaza, Aurora, Pottermore (all public spaces and Hufflepuff Common Room. I am always willing to do trivia on the Hogwarts Express), Peakvox Labs, and Sodium spaces.
Re: October 2013 Suggestions Thread
Dear Sony,
I thought of a few ideas that I hope you take into serious consideration.
1. Can we please have a total of 200 furniture slots per personal space?
2. Can all of our purchased dance moves please go under the R1 dance category?
3. Can all of our purchased martial arts, katas etc go under the R1 actions category?
4. Can all of our purchased status', feelings, and etc go under the R1 status category?
5. Can all of our purchased poses, celebrations etc go under their R1 categories as well?
6. Can we please have a 3d mirror in the Lockwood Gift Machine and VeeMee 3d printer?
7. Can all the items sold for Lockwood in the PSH store be put in the gift machine?
8. Can all the items sold for VeeMee in the PSH store be put in the 3d printer?
9. Can the LMOs and the Companions please have their own inventory?
9a. Maybe inventory 1 for pets and companions
9b. Inventory 2 for LMOs and Mythical Avatars!
ETC!
Thx!
Un0-0n3unique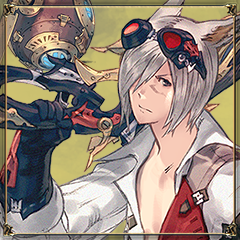 Offline
Re: October 2013 Suggestions Thread
[ Edited ]
Why not have a public water park
What about a sled water slide?
What about a high water slide?
What about a blue & tan water slide the tan slide is coloured brown i dunno why but most people say it look like POOP
I want 23 water slide in total & i want the area to be 30 acres (120,000 m2) plus you don't has to copy my example you can create it however you want it to be
for the beginner slide as a example
Kiddie Pool
A small, dolphin-themed play park for children. This area is ideal for toddlers, small children, and infants. There are plenty of water toys, a water screw, and a very low triple chute, playground-type slide that is covered over with dolphin scenery.
Caribbean Cruiser
A little beginner slide designed for small children that drops into a 1' splashdown pool. This slide is ideal for small children, as it is fast enough to be fun, but slow enough not to be scary. It also has a small platform at the bottom which slows riders down and lets them plop into the pool gently and slowly, instead of dropping in hard and fast. Parents are allowed to take their children with them on this slide.
Sun Runner
A yellow slide designed for rafts that can support a maximum three people. Single tubes are also permitted. This slide is a perfect in-between choice for children that want to take a step up from Caribbean Cruiser, and also a good family ride. It is one of the only slides in the park that does not have a splashdown pool (it has a padded trough instead). The Sun Runner's name is from the ******** *** a local newspaper that currently holds the naming rights. Sun Runner is the only slide that has a sponsor's name on it.
Caribbean Cove
A large play structure constructed in 2008 to replace The Little Caribbean! Caribbean Cove contains 3 slides, pipes, pull ropes, water buckets, rope walks, and a 1200 liter bucket that dumps water down the front of the structure every 2 minutes. The water level is less than a few centimeters deep, making it ideal for small children. Note: Parents may not slide with a child on their lap; only one slider at a time.
Now the Intermediate slides
Blue Bullet
A blue slide, partially enclosed. Despite being a slide in the intermediate level, it is known for its twisting turns and dynamic drops. It is considered by some to be the most exhilarating slide in the World Waterpark, providing the slider with continued and sustained momentum. The slide drops into a 3' splashdown pool. The Blue Bullet was closed in 2007 and the original chute was removed from the park in July 2008, due to too many injuries sustained by sliders. However, the slide reopened later in November 2008, having been removed and replaced with a new slide of the same name and is now totally enclosed and does not drop into a splashdown pool. Sliders must be at least 48 inches (1.2m or 4 feet) tall to ride.
Corkscrew
A completely enclosed slide that twirls and twists into a 1.2m (4 feet) deep pool of water, thus its name, Corkscrew. It is one of the several slides that has retained its original form. Parents may catch their children at the bottom but they may not slide together. Tubes are permitted but lifejackets (PFDs) are not.
Raging Rapids this is the perfect one for our public waterpark
A lazy river ride that has two sides. One side suddenly sends riders down a spiralling drop and into a tunnel, which comes out at the end of the attraction. The other side starts off the same but instead of entering a tunnel, riders enter a long stretch of river which eventually drops out to the splash down pool at the end of the attraction. Raging Rapids was originally much longer, with more drops and chutes for swimmers to float through. However, during the Waterpark's overhaul in 2004, the ride was reshaped into its current incarnation and painted over. The ride was shortened because it required too many staff to run it. Despite the changes however, portions of the closed chutes can still be seen when making your way to the start of the ride. They are now filled with fake plants and foliage.
Okay for the Advanced slides
Howler
A dark slide that is around 3/4 enclosed, which drops into a 1.2m (4 feet) deep splashdown pool. Howler offers a lot of thrill, as it throws riders around in the dark without warning. Parents may catch their children at the bottom but they may not slide together. Tubes are permitted but PFDs (lifejackets) are not. Only one of the two chutes is currently in operation. The other chute has been shut down for over a decade, due to the presence of an unsafe high speed 90 degree right corner part way down the chute.
Thunderbolt (as seen on the image)
This popular and unique slide is centred on sleds. Riders go down a fast and steep slide, which is essentially a baby version of Sky Screamer, on a special sled. The sleds fly into a long pool of water that gradually gets shallower. Most riders skip along the water to the end but there is a chance of a harmless wipeout. In recent years, a padded barrier was added to the middle of the pool to prevent the risk of sliders crashing into each other. Riders must be at least 4 feet tall to slide.
Twister
One of the two highest slides in the park, partially enclosed, lots of twists and turns. Drops into a 1.2m (4 feet) deep splashdown pool. Despite being the tallest slide, Twister is much slower and calmer. This makes it more of a leisure slide than a thrill one. Parents may catch their children at the bottom but they may not slide together. Tubes are permitted but lifejackets (PFDs) are not. Along with Howler, Corkscrew, Thunderbolt, and Sun Runner, Twister is the only slide from the waterpark's opening that has still been kept in its original form; Sky Screamer and Nessie's Revenge were painted separate colours in the late 2000s (the original Sky Screamer was removed in early 2011), Raging Rapids was shortened, the Cannonball was replaced by Tropical Typhoon and the Blue Bullet was removed and completely redone.
The final slide the Extreme slides
Nessie's Revenge
A very fast purple slide with 3 bumps and no curves, similar in design to an amusement park slide. Along with the slide next to it (Sky Screamer), Nessie's Revenge used to be the light brownish-tan colour of =Howler and Twister. However, during the park's large makeover in the early 2000s, Nessie's Revenge was painted purple. Since the removal of the original Sky Screamer, the splashdown pool for Nessie's Revenge is smaller. Sliders must be at least 4 feet tall to ride.
Tropical Typhoon (the **BLEEP**BOWL
)
A low and quick slide where riders slide down a short tunnel and into a large bowl (like a charity wishing well for coins), in which they slide around and around in before dropping out a hole in the middle into 10' of water. Tropical Typhoon is often nicknamed the "Toilet Bowl." It is the replacement of one of the park's first slides called "Cannonball", a twirly olive green chute that ended with a vertical drop. Sliders must be at least 4 feet tall to ride.
Sky Screamer Extreme
Sky Modelled similar to the original Sky Screamer, but begins with a vertical trap door at the top. One is an open yellow vertical slide, while the other is an enclosed blue one. Unlike the original Sky Screamer, both slides end in a splashdown chute similar to Blue Bullet. As of July 29,
2011 the Sky Screamer Extreme slides are now open. Note: To ride this slide, Sliders must be at least 10 years old, weight between 90 lbs (40 kg) and 300 lbs maximum (136 kg and be at least 4.3 feet tall 1.3m tall.
Screamer Extreme
Cyclone (Aqua loop
)
The Cyclone is slide built by WhiteWater West of Richmond, British Columbia. It is a purple/pink colour. The slide starts at the top of Twister. Sliders enter a capsule with a vertical trap door. Once inside the capsule the floor disappears and sliders zoom down a straight drop before the gravity defying loop, eventually ending up at the splashdown chute beside Sky Screamer Extreme. Opened as of August 8, 2011, it is one of the most extreme waterslides in Canada. Calypso Waterpark located East of Ottawa, Ontario hosts Canada's 2nd and 3rd AquaLoop waterslides. Note: To ride the Cyclone, sliders must be at least 10 years old, weight between 90 ;lbs (40;kg) and 300 lbs 136 kg and be at least 4.3 feet tall (1.3m) tall.
Extra information
The Waterpark also has two hot tubs, one double and one single.
The Waterpark is also the host to two bars: Piña Colada and Beachview Bar, which sell alcoholic beverages. There is also Coconut Grove, which sells different kinds of food such as hamburgers and French fries. Snacks can be purchased at Beachview Snacks. Hot Dog Hut also sells snacks and of course, hot dogs.
Tubes and PFDs (lifejackets) can be rented at Sharky's Supply Shack.
That all of my idea
sorry if i copy wikipedia this is just a example

**edited to remove profanity**